The Best SEO Services
Detroit Has to Offer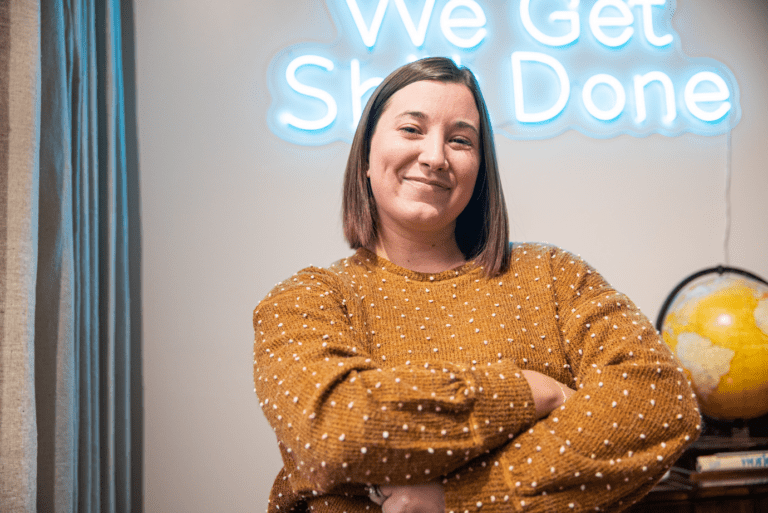 You could have the best business in the tri-state area–but if you're not implementing an SEO strategy, you're missing out on prime recognition! 
Let's just get it out of the way: We're one of the top SEO companies in Detroit. Seriously, we have proof. Sure, that means a nice n' shiny title, but it also means we have a track record of helping businesses get the results they deserve. When you're searching for a data-driven approach to boost your business, it can be tough to navigate the seemingly endless sea of SEO services. Detroit is known for its hard work ethic; with our agency, you can rest easy knowing that energy will carry through to your company.  Why are we so confident that we have the best SEO services Detroit has to offer? Just keep on reading.
Not Just a Buzzword
SEO: The phrase that's tossed around the marketing world more than colorful beads at Mardi Gras. Yes, it's buzzy, but it's not just a buzzword. SEO stands for "Search Engine Optimization." It's a way of making your business show up easier for relevant online searches. 
When someone uses a search engine like Google, that engine scans through countless websites to deliver results to the searcher, listed in order of relevancy. It looks over keywords, key phrases, and readability to determine the results. When your business ranks higher in SEO, you get more visibility. More eyes on you = more organic leads and sales. Think of it as your website doing the work without you having to!
It's the answer to the golden question, "How do I get my business on the first page of Google?" SEO all day, every day, baby.
Product-Based vs. Service-Based SEO
Our SEO services in Detroit implement unique strategies for your business. Let's say you're a product-based brand–or as we call it, e-commerce. 
SEO creates a snowball effect of product discoverability through keyword rankings, leading from awareness to direct sales. If you're constantly finding your website buried beneath the competition, our agency's SEO efforts can boost your brand awareness so you can have authority in your market and rank higher. As for SEO services in Detroit for service-based companies? Our experts know exactly how to get your business in the eyes of high-quality leads. We'll take commonly searched phrases like "heating and cooling near me" and pair them with proven keyword research and backend website work to help you become an authority in your community. Regardless if your business is product or service-based, we utilize many tactics to get your SEO rank up there: blogs, targeted Google ads, website audits, and more.
Our Proven Process for SEO Services in Detroit
We talked about what SEO is, why it matters, and how it works for different types of businesses. Now, we'll actually tell you how we get it done.
Step 1: Hey, hi, hello! First, we'll meet & learn a bit about you and your company. What are your goals? Do you have a current SEO strategy, or is this brand new to you? We'll dive into what matters to you, who your competitors are, and what your mission is.
Step 2: Time to wear our research hats. After we get familiar with your business, we complete extensive SEO keyword and competitor research to achieve higher visibility and organic traffic for your business.
Step 3: We have a present (read: presentation) for you! After the research is done, we'll provide you with a digital marketing strategy fine-tuned to work for you, with a page-by-page analysis of your SEO. Then, we can get going on putting your SEO services in Detroit into motion. 
The Nitty-Gritty: Words, Phrases, and FAQ
Alright–we've just thrown a TON of terms at you in this blog. What the heck is backend website work? How is keyword research even conducted? Don't panic: we're giving you an SEO cheat sheet. Once you sign up with our SEO services in Detroit, you'll start to hear this jargon all the time.
SEO Keyword/Keyphrase: It's not magic. These are frequently-searched words by your audience, using the way they speak, that make your content more likely to show up earlier in search results. Beyond that, they overall strengthen your page with relevance.
Should keywords appear early on the page? Yes! The first 100 words, or the first couple of paragraphs, are great for SEO. If your content can quickly tell the audience what it's about using keywords, it will definitely boost your SEO. However, be cautious of keyword stuffing!
Title Tag: The name of your webpage. This is the first thing your audience will see when their search results show your blog, article, or website page. Placing your keyword phrase in the title tag is a great way to boost your SEO.
Meta Description: The summed-up, one-sentence version of what your blog, article, or webpage will entail. These typically show up underneath title tags in search results. The more relevant your meta description is, the better your SEO will be. Because, honestly, people want to know what they're getting into.
Does mobile optimization impact SEO? Sure does! A website that is formatted for mobile viewing will score higher on SEO. Plus, it's just better for your audience! As your top SEO company, we will make sure your website looks exceptional in both desktop and mobile views.
Ready to start working with a top SEO company? KARMA jack Digital Marketing is ready to get you the results you deserve. Contact us today!