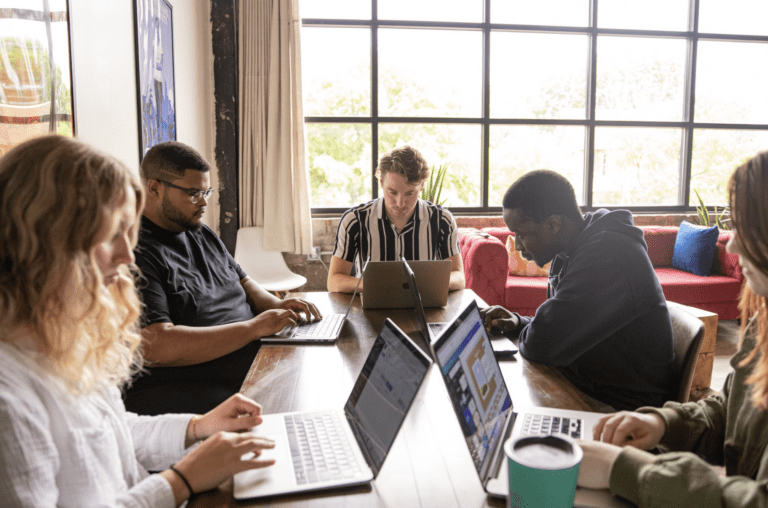 Reputation Management: 5 Ways To Boost Your Business
Your reputation matters. When someone discovers your business for the first time, they'll make a snap judgment based on your overall reputation, which is painted by every social media comment, Google review, and blog post. That's why it's so critical to proactively manage and improve on all the feedback you receive online. Keep reading for some strategies you can implement to make sure your brand is perceived in the best light possible.
What is Reputation Management + Why It Matters?
Reputation management is the process of shaping and maintaining your brand's image and perception among your target audience. In today's digital landscape, where consumers heavily rely on online reviews and opinions, your brand's overall perception will significantly impact customer trust, purchase decisions, and the success of your business.
Think of reputation management as a tool to build and maintain trust with your audience. A positive reputation can:
Increase Credibility: A strong reputation establishes your business as a trustworthy and reliable choice in the marketplace.
Boost Customer Loyalty: Satisfied customers are more likely to become repeat buyers and brand advocates.
Attract New Customers: Positive reviews and testimonials can attract potential customers who are searching for validation before making a purchase.
Mitigate Damage: A proactive approach to managing negative feedback can help minimize the impact of any potential crises.
Enhance SEO: Positive online mentions and interactions can improve your search engine rankings and visibility.
Whether you're a family-owned restaurant or a dog grooming service, people are going to do research before they work with you because they want to have the best possible experience. So let's make sure they get the right first impression.
5 Strategies To Improve Your Reputation
Now that you understand the importance of reputation management, let's explore five effective strategies to boost your business's reputation.
Reviews and Testimonials
Online reviews are a powerful form of social proof. The more 5-star reviews and positive testimonials you have, the more you can build a foundation of trust and credibility. Encourage happy customers to leave reviews and respond to any negative feedback promptly and professionally. Display testimonials and success stories on your website. We often help our clients with guidance on how to navigate the negative and turn lemons into lemonade. 
Turn Them into Ads
Capitalize on the positive sentiment surrounding your brand by turning positive reviews and testimonials into paid social ads. By featuring real people and their success stories, you can capture the attention of your target audience and drive conversions.
Social Media Posts
Regularly posting engaging content, interacting with followers, and showcasing your company culture can create a positive perception of your business. Consistent and strategic social media efforts can lead to increased engagement and a stronger online reputation. People are more likely to trust a brand that is active online and responds to messages.
Newsletters
Email newsletters are an effective way to stay connected with your audience and reinforce your brand image. Your emails should provide valuable insights, updates, and success stories to nurture both current and future customers. This is also a great way to again share your 5-star reviews and testimonials. Even link to the Google reviews page to really get those eyes.
Listen to Feedback
Some negative feedback may be inevitable, but use it as a chance to grow. Listen to the concerns of your customers and uncover the root cause of dissatisfaction. Review your processes, products, or services to identify areas of improvement. This self-assessment demonstrates a commitment to growth and putting your customers first.
Case Studies: How We Maintain a Solid Reputation
Take it from us–we know the benefit of having social proof in great ratings and testimonials. We know what it takes to earn a positive reputation, and we're committed to making that happen for our clients, and ourselves.
Manno Clothing is a luxury men's clothing brand and local, family-owned business. Throughout our partnership, we've worked to grow their presence through quality social media content, and producing valuable blogs and emails for their customers. They've gained enough leads and new business to expand, which is a huge milestone!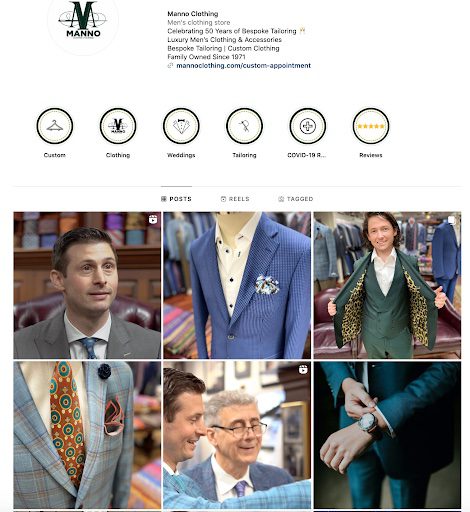 We make sure to encourage all of our clients to leave reviews, and we always respond with a personal thank you. Here, Manno shares what their experience working with us has been like.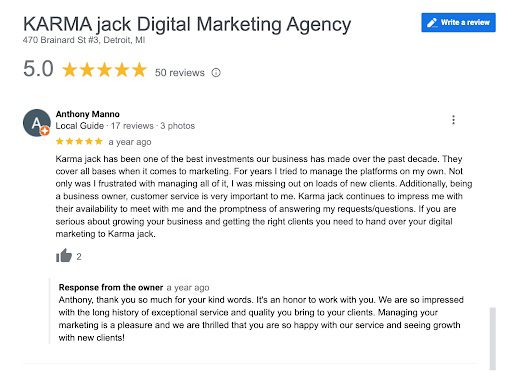 We are committed to delivering 5-star service. As your marketing arm, we are responsive, proactive, and friendly. We aim to build genuine connections, and we want to make working with us as pleasurable as possible. No one understands the importance of reputation management better than we do. Schedule a call today and let's work to grow your business. While you're at it, ask us about our service Review Magic!