How to Increase Website Traffic
Organically
in 2023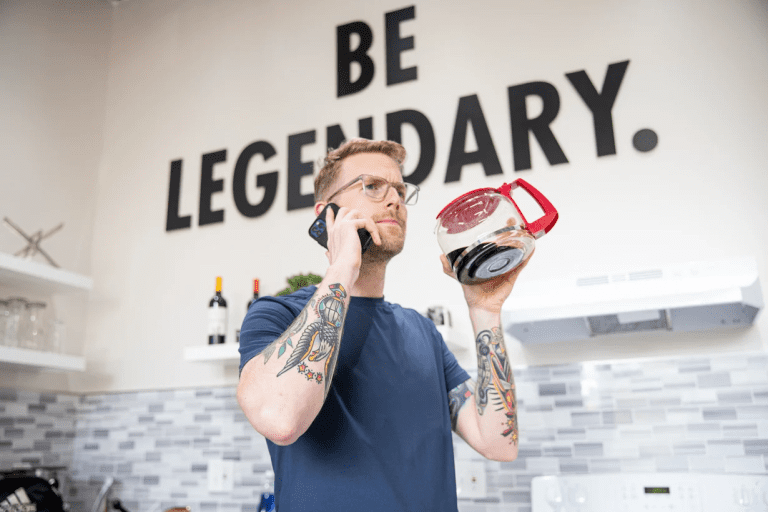 You're the owner of an awesome business that has a website on the internet. You provide goods and/or services, and your Aunt Brenda is your top fan on Facebook. So why the heck aren't you receiving as much online traction as you'd hoped? It's the question almost everyone has, and marketers (hey, that's us!) can answer.
In this guide, we'll cover a few hacks on how to increase website traffic organically and successfully drive more business to YOUR business.
Does Website Traffic Come Naturally?
Yes and no. While the dream would be to create a website and immediately break the internet Kim Kardashian style, it doesn't always work that way. Yes–having a public domain where you can showcase your business is a crucial aspect of marketing, and your friends and family are important assets for spreading the word to your audience. But the internet is a vast and scary place, and it requires a strategy to get your views up and boost website traffic. If you want to know how to increase website traffic organically in 2023, it's time to get your hands dirty.
Hack 1: How to Increase Website Traffic Organically Through Blogs
We're surrounded by blogs online. Food blogs, parenting blogs, fashion blogs, underwater basket weaving blogs… the list goes on. Why? Because people read them. One of the biggest not-so-secret secrets on how to increase website traffic organically is by writing and publishing industry-specific blogs to your website. You're a wedding planner? Awesome–create blogs on the best seasonal trends for brides and grooms. You're a realtor? Draft up a list of the top 10 things new homeowners should be aware of. 
Posting recurring blogs can increase your website traffic organically by helping you pop up in online searches when your audience has a question. Why? Because of that SEO goodness popping up time and time again. We'll get more into that later. However, the more you post, the stronger your business appears as an expert in your field. 
Make Those Words Count
Make sure the blogs you're posting have a minimum of 300 words! A higher word count helps Google better understand what your text is about. And, generally speaking, Google tends to rank longer, properly SEO-optimized articles higher in the search results.
SEO Optimization With Blog Keywords
Before you start your blog, figure out your keywords! Curious how? To increase website traffic organically, you can use online SEO tools to identify keywords that your audience is searching for and use them to create a topic. Then, infuse that keyword into your blog copy a couple of times in a way that feels natural to your writing style. This helps your blog post show up as an answer to your readers' questions.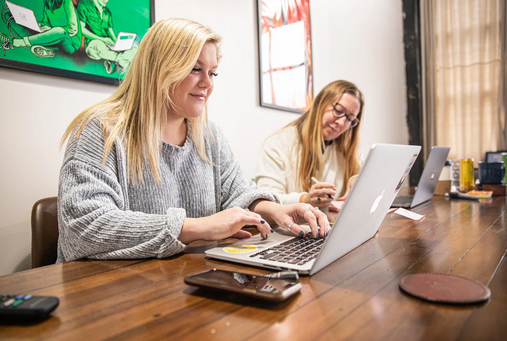 Hack 2: Get Technical Behind the Scenes
When you're wondering how to increase website traffic organically, you might be focusing on the visual aspects of your site like the fonts, colors, and images. Don't panic, but we're putting our "website coder" hats on for a moment.
The Backend of Your Website Matters
While the initial outward view of your website should be appealing and informational, what happens behind the scenes is just as important! Whether you run your website using Squarespace, WordPress, or Shopify, you have the ability to customize the "backend" of your website (the database and server information). Here are some helpful terms you'll need to know when you're learning how to increase website traffic organically:
Meta Descriptions

Title Tags

H1 and H2 (headings 1 and 2, and so on)
First up are your meta descriptions. These bad boys are the small blurbs of text you see next to or under a webpage result after you Google something. They typically describe the topic of the webpage, so readers can decide if it's relevant to their search or not. Within the backend of your website, you can manually edit the meta description of each page on your site to be enticing and eye-catching to your audience to garner clicks.
Next, title tags: they're exactly what they sound like. These are the titles of web pages that come up on Google, usually shown in a bold blue font. It's a best practice to manually format these around an industry-specific keyword that's relevant to your audience, and include your business name if applicable. Example:
Bad Title Tag: wedding planning tips
Good Title Tag: 3 Wedding Planning Tips for Couples | Your Business Name Here
And lastly, H1s and H2s. To put it simply, THE H1 IS USUALLY IN BIG GIANT TEXT ON THE TOP OF THE PAGE AND TELLS YOU WHAT THAT PAGE IS ABOUT. It's the main header on any webpage and serves as a general guide for the page's content. Think of your H1 as the title of a book.  It also has a handy dandy primary keyword thrown in! The H2s follow the same format, but are smaller and divided up into categories and sub-topics throughout the page. If the H1 is the book title, the H2s are the chapters. Metaphors, hell yeah.
Hack 3: How to Increase Website Traffic Organically Through Other Platforms
We've covered the basics of how to increase website traffic organically on your website… So let's briefly talk about how you can leverage additional online platforms to move the needle even further. 
Utilizing Google-related items like YouTube along with professional social forums like LinkedIn can give your web traffic a nice little boost! Consider creating a YouTube channel focused on providing informational value to your business' audience. Answer frequently asked questions, list a few "how to's," or talk about one of those handy blog posts we mentioned earlier.
Haven't checked your LinkedIn since 2017? It's time for a refresh. Update your profile to have your business spotlighted front and center, and if you haven't already, create a post letting your audience know what you do and where they can find more information (psst: on your website). …And there you have it! A complete guide on how to increase website traffic organically in 2023. Implement these strategies, and don't forget about us when you make it big time. In the meantime, feel free to give us a shout with any questions!