Why You
Need
a Hotel Marketing Agency in 2023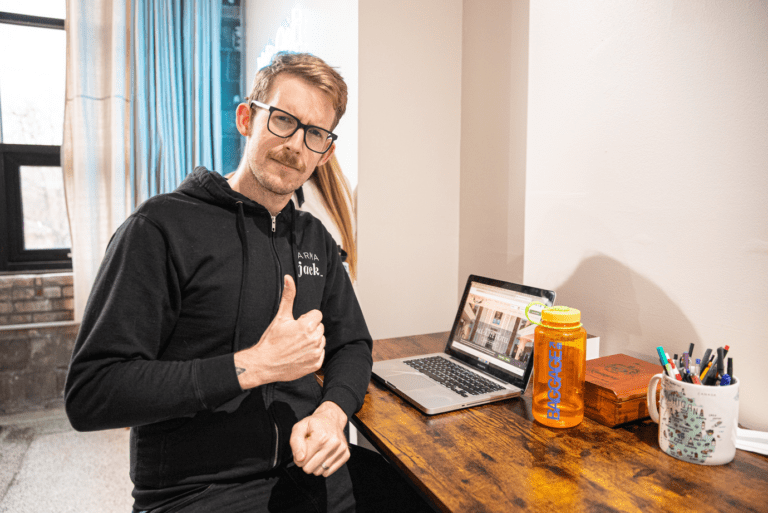 As of 2022, there were more than 700,000 hotels and resorts across the globe–and those stats keep on growing. With numbers like that, how are you expected to make an impact in your community and attract guests to your property? By utilizing the best hotel marketing strategies, of course! With all of the options for accommodations available to guests these days, it's important to stand out in your advertising strategy. In this blog, we'll cover everything you need to know about marketing a hotel and the benefits of working with the right agency.
Say it with us: Don't compare yourself to Mother M*rriott. 
As an independent hotel owner, it can be daunting to go up against the big guys in the game. Major hospitality chains enjoy the benefits of corporate marketing–but with a marketing agency for hotels, you can get yourself in the arena with them, too. 
With a dedicated hotel marketing team that knows the ins and outs of the industry, you'll gain brand recognition as a staple in your destination town or city. Personalized marketing plans lead to connections with your audience, which leads to… you guessed it, increased bookings and revenue! 
Content is king. 
Social media isn't just for entertainment anymore! Last year, it was reported that Instagram is the #1 social media platform for people to connect with brands. Many consumers use platforms like Instagram and Facebook to search for businesses, and they expect to see a digital presence where they can get a sense of the brand's aesthetic. For hotel marketing, this means having an arsenal of great (keyword: great) content on social media. 
It's always nice when guests post and tag your hotel on social media while enjoying their stay, but a hotel marketing agency can take your digital footprint further with professional content shoots! You're busy enough running a hotel; it's nearly impossible to find time to create and produce your own photos and videos on your own. Working with a local marketing agency grants you access to scheduled content shoots so you'll always have professional content to feed your social platforms, website, and emails. 
Speaking of emails…
Regardless of what the kids are saying these days, email is NOT dead! When it comes to generating trackable revenue, there's nothing quite like some thoughtful email marketing. It's a proven way to grow your online visibility and attract new guests, while also staying connected with returning guests. 
A hotel marketing agency can set you up with an email marketing strategy that entices customers to book at your property! You've already gained a substantial contact list from guests who've stayed with you in the past, so why not utilize that information even further? Email marketing for hotels is ideal for promoting room discounts, announcing upcoming events, and highlighting your amenities (restaurants, bars, spas, etc.) all in one place. Plus, once revenue starts trickling in from your email campaigns, you'll be able to track those clicks to see what's working best. 
Reviews, reviews, reviews. 
In the age of Yelp, it's a slippery slope dealing with reviews that trickle in after guests stay at your hotel. It feels great to see positive reviews from happy customers, but once in a while, you may get a rogue review that's less than stellar. How do you combat this?
A marketing agency for hotels has experience in review management! By implementing tactics that are designed to gather reviews from previous guests, your property will have a system in place to immediately add those positive testimonials to your social media and Google business page. And if a negative review happens to pop up, marketing professionals trained in the hospitality industry will be ready to address any guest concerns with a vault of industry knowledge and understanding.
Want more information on the best practices for hotel marketing? Let's set up a call!