How To Get 300% Growth With
Digital Marketing
Digital Marketing is taking away all the attention over traditional marketing channels. As it has become one of the most adapted platforms to grow your business. Digital marketing is a huge platform where you can build and promote your company or brand using various digital marketing practices and methodologies. Keep on reading to learn more about how to get 300% growth with digital marketing.
It is not essential that you have to be an expert in this particular field. All you need is to research and explore appropriately before starting with digital marketing. It would be best to strategize all the considerations, and you are ready to grow with the digital market.
Why should you invest your time in Digital Marketing?
Digital Marketing turns out to be more effective in comparison to traditional marketing.
Focuses more on the targeted audience, which is suitable for the brand.
Provides you the platform for delivering conversation.
You can target mobile users who are a significant sector of organic traffic.
In today's world, digital marketing is earning a lot of customers' interest.
It makes sure you have a long trending performance on the platform.
Let us show you some strategies that are sure to help you grow…
SEO (Search Engine Optimization)
SEO is a non-paid strategy to build your brand awareness and page authority in the digital marketing space. It directly aims to target maximum organic traffic and rank your brand higher on Google search content.
I believe all Digital Marketing Agencies would agree that SEO is not an option, it is a requirement in today's atmosphere. It is tedious and takes time, but can work wonders on your business when done correctly. Don't make the mistake of ignoring organic traffic! Just to show how effective SEO can be, check out these stats from Illumination Consulting that will have you thinking more seriously about organic SEO:
Suppose you are thinking about how voice search will help in digital marketing. In that case, it has a significant impact on the audience. Nowadays, people are purchasing and adapting mobile media, where people prefer using voice search rather than typing it on Google.
There are three reasons why you should invest in Voice Search is:
A lot of people prefer to use voice search on their daily basis.
This helps to attain more traffic to your website.
60% of people have started using Voice Search in the past year, according to Venture Harbour and Mind Meld!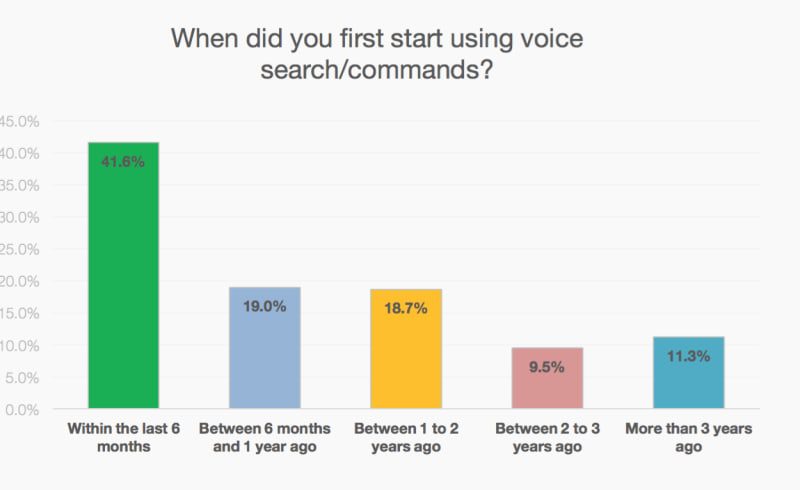 As both Forbes and KARMA jack Digital Marketing Agency always say – "Content Will Always Be King."
When you upload content, like blogs, on any platforms or websites, make sure you:
Regularly update content: make sure you are keeping consistent and relevant.
Include detailed research: Show you know the facts, and cite your sources to increase brand authority!
Solve the reader's problem: make sure your content has a purpose and helps the reader in some way – be their information hero!
As
Hubspot
points out, there are so many different forms of content to choose from, depending on your field and company:
Pay-Per-Click (PPC) is one of the most effective methods of promoting & advertising. This is beneficial if you are struggling to get your brand and website rank in Google search results.
To do this, keyword research is going to be your best friend! Use free online tools like Ubersuggest (free!) or Moz to find popular keywords to bid on in your field that have high search volumes and low paid difficulty on Google. This will help to get your website to show up in as many searches as possible, get seen and build your business!
You can also contact the #1 PPC Agency in Michigan, KARMA jack, to help you out!
Social Media Marketing is one of the most important and fastest growing forms of digital marketing. The vast popularity of social media platforms makes it the perfect playground for advertising! In this Statista study, 88% of people reported having increased brand exposure, 78% increased traffic, not to mention more than 50-69% reported other important benefits including increasing generated leads, sales and loyal customers.
Now you know some of the best strategies to kick off your digital marketing. It can be daunting, but know that there are some pretty talented agencies out there that are excited to help jumpstart your business for you!
Schedule a free consultation with an expert from KARMA jack today!​
Aaron H.
I would highly recommend!
Joel and KARMA jack have been awesome to work with! He has great leadership and the websites they make are phenomenal. They educate and dominate on the digital marketing front and have a lot of fun too! I would highly recommend for any digital marketing, website, or online needs!
Mike S.
Their insights and feedback were highly detailed!
We engaged KARMA jack to do a comprehensive SEO audit of a key site and they did a phenomenal job. Their insights and feedback were highly detailed, spot on, and immediately actionable. They also fully grasp what some agencies don't -- that the ultimate success metrics of digital lead generation are increased revenue and profit!
Mercedes C.
Great to work with!
The team at Karma Jack are the best. With my limited knowledge of social media marketing it is great to work with a professional company that is very responsive to our needs.