Good KARMA:
Humane Society Of Macomb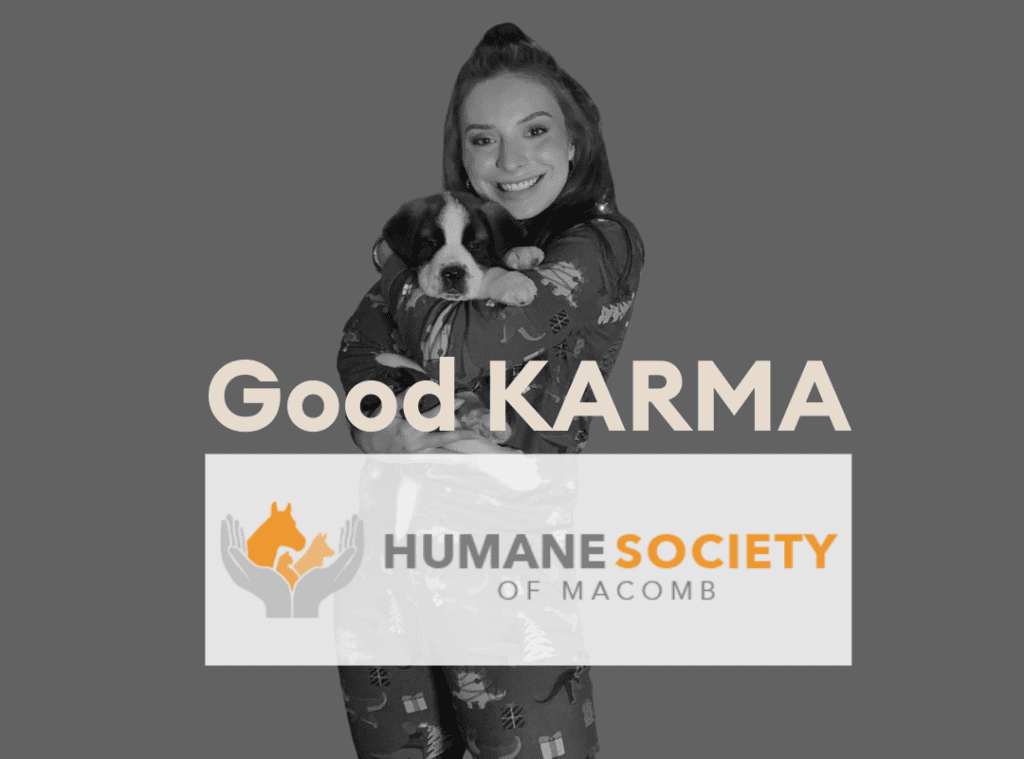 Each month at KARMA jack, one of our team members chooses a charity, non-profit, or organization that we make a donation to. We call this our Good KARMA philosophy, and it's our way of giving back. This month, our Account Manager Kelsey has chosen The Humane Society Of Macomb.
The Humane Society Of Macomb is a non-profit shelter that opened in 1967 with a mission to "provide humane care for unwanted, abused, and injured animals." Their goal is to find loving homes for every adoptable animal in their shelter. With no time limits on lengths of stay for their animals, the Humane Society Of Macomb ensures they are cared for with food, shelter, and compassion. 
Adoption is just one of several services they provide. Their Warm Pet Project builds safe shelters for cats and dogs to help them through the cold winter months. The Humane Society Of Macomb also stresses the importance of education to promote awareness, build empathy, and strengthen communities. Spay, neutering, and rehoming services are also provided.
Donations go toward providing shelter for homeless cats and dogs. They also have an Amazon Wishlist for those who wish to donate supplies. For those looking to get involved, volunteer work is available. Visit their website to learn more about volunteer requirements, available positions, and community programs.
Do you have a charity that resonates with and inspires you? Find a cause you believe in and pay it forward when you can. It's even easier than you think, and every positive action can make a world of difference. You can even change charities each month like we do, or set a recurring payment for one that you are especially passionate about. Because Karma isn't just about getting back what you give. It's knowing someone's life is better from one simple choice.