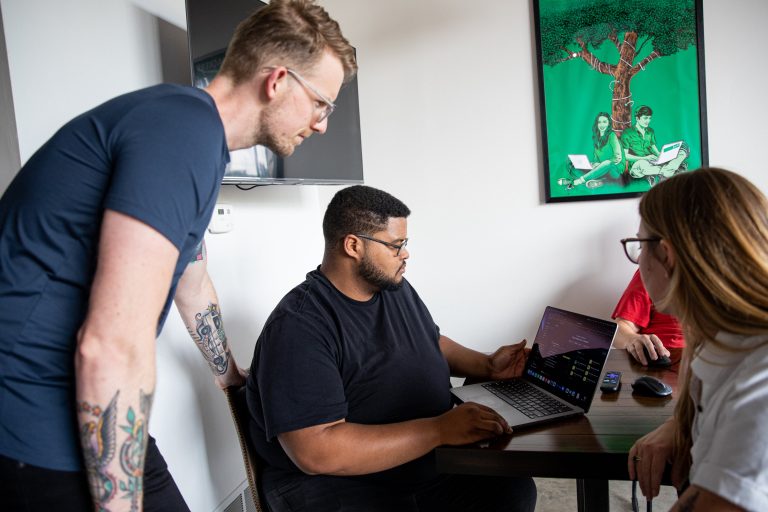 Franchise Marketing: Best Tips and Strategies
Franchise marketing is essential to a franchise business' success. It includes brand promotion, attracting new franchisees, and increasing customer interaction on a local and national scale. In this blog article, we'll dive deep into the realm of franchise marketing and examine important strategies that can make franchises successful in today's competitive market.
Establish a Strong Brand Identity
Creating a known and reliable brand is essential in the world of franchise marketing. It is important to create a unique brand identity and messaging that express the principles and originality of your franchise. A unified brand image is aided by consistency in all marketing materials, such as logos and commercials. A perfect example of this is the marketing done with larger tech companies such as Apple. They are a brand that has the same branding in all their stores and they are well known all around the world.
Use the Power of Digital Marketing
A strong internet presence is crucial for franchise success in the modern era. Making investments in things such as social media marketing, Search Engine Optimization (SEO), and paid advertising would really help in reaching a larger audience. It is also key to make sure that your website is optimized for local search results. This will help encourage consumers to visit your business in certain locations.
Adjust Marketing Efforts to Local Markets
Adapting marketing tactics to local markets is crucial while preserving a consistent brand image. Localize your marketing initiatives to meet the unique requirements and tastes of the target market in each franchise location. This tailored strategy promotes strong relationships with customers and boosts sales.
Collaborate with Franchisees
Franchise marketing requires cooperation. Ask franchisees for their opinions and expertise when making marketing decisions. Promote open communication and give franchisees access to marketing tools and training to help them effectively represent the brand in their respective local markets.
Develop Coordinated Marketing Campaigns
Develop coordinated programs that uphold brand consistency while allowing for localized adaptation to maximize the effect of marketing initiatives. You may establish a consistent brand presence throughout the franchise network by combining local marketing tactics with national marketing campaigns.
Track and Measure Results 
Implement tracking tools to keep track of the success of marketing campaigns. To assess the success of marketing initiatives, analyze key performance indicators (KPIs) such as website traffic, lead creation, customer acquisition, and sales. Utilize this information to improve tactics and efficiently allocate resources.
Provide Support for Franchisees
Keep in mind, franchisees are the backbone of your franchise network. Make sure you provide a ton of support, including marketing training, tools, and consistent guidance throughout. Regularly communicate with franchisees to address their needs, share best practices, and celebrate their successes.
In short, franchise marketing is a collaborative, dynamic process that necessitates a strategic approach. You can take your franchise business to new heights by creating a strong brand identity, utilizing digital marketing channels, adjusting strategies to local markets, working with franchisees, putting together coordinated campaigns, monitoring results, and offering support. 
Need help implementing these strategies? Feel free to reach out to us and we will be more than willing to help! You can contact us here.