With F45 moving into downtown Detroit, let's take at what F45 training is.
The fitness craze we've come to know as F45 has grown at an incredible rate with the intentions of growing larger. Beginning in Australia in 2012, the franchise has established over 1,750 studios worldwide. 800 of which are in the United States. This success, however, is attributable to its unorthodox structure. 
Clients are plunged into 45 minute workouts. Each are composed of functional movements such as cardio and weight training. But the franchise is much more than your average gym. F45 and its instructors have responsibilities that go beyond scheduling tortuous workouts and meal planning. They are to be a friend to their customers, a confidant, counselor, and encourager. All of which are essential to elevating the mind, body and spirit of the customer. Community-driven, coaches encourage attendees to meet and high-five one another. Curious spectators are always allowed to peek in.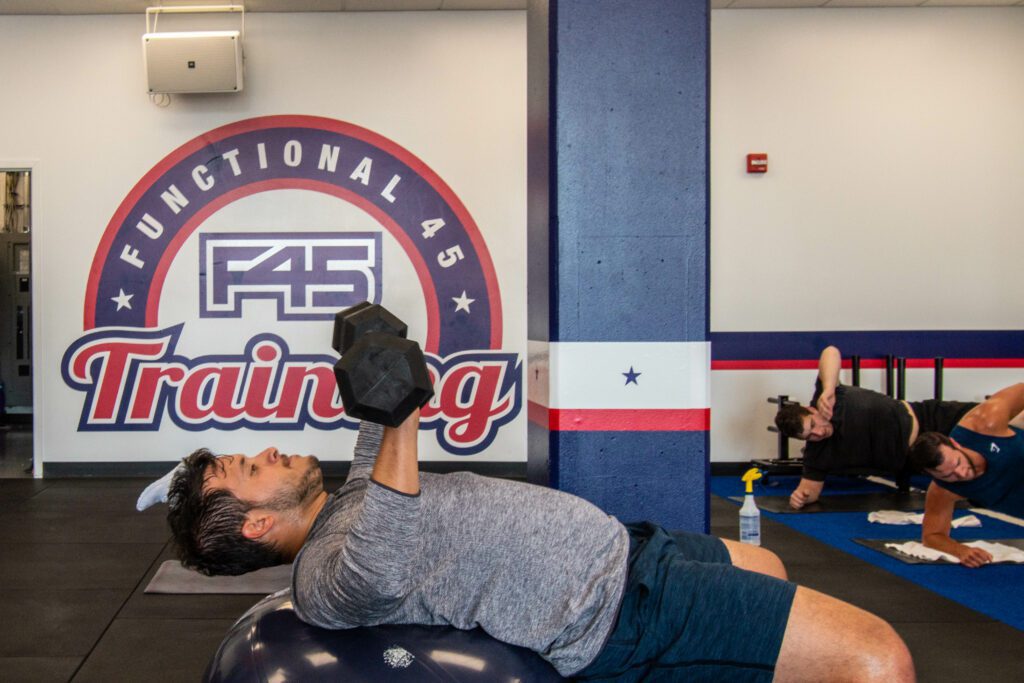 Who is behind F45 Training Midtown Detroit?
The core values of the franchise are applied and maintained effectively, especially in its Midtown Detroit studio. Thanks to their Director of Marketing Jessica Ruddy, and her strategic messaging of these values. Ruddy has been working for the franchise for over a year. The Central Michigan University Alumna had begun on a winding course before. She finally reached her point of arrival in the fitness industry. With a degree in Recreation & Business, fitness was never in her plans. 
"My goal was to be an event coordinator," said Ruddy. "But when I got out of college, I couldn't find a job in my field."
Following a brief search, Ruddy quickly got the opportunity to work as the ticket sales and service representative for the Detroit Tigers. Quality work along with ambition resulted in the move to a manager position. Unfortunately, the new position became too overwhelming. She then decided to pursue other opportunities.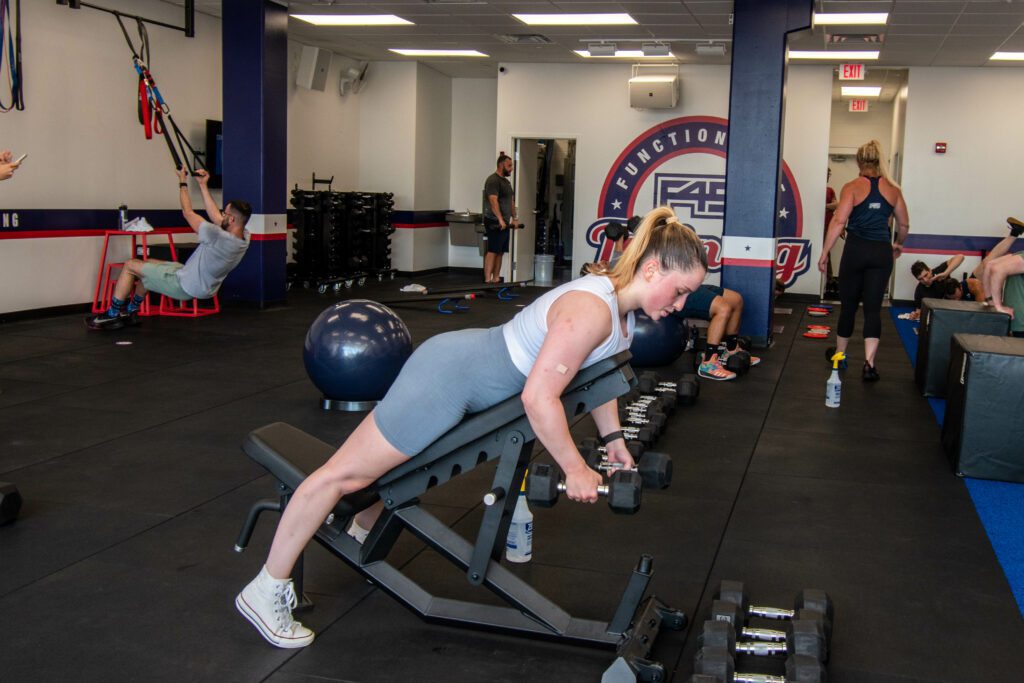 While searching for another career within the realm of management, by chance, she stumbled into the fitness industry. More specifically, she had come into contact, for the first time, with F45. What the franchise was able to do for her changed her outlook on fitness. She developed a passion for fitness and improving her own health, which made her passionate about improving the health of others.  
"I had visited one of their studios, just to see if I would like it or not. This is where I witnessed the beauty of F45 and became captivated by it," said Ruddy, " I just had a baby, so I was really insecure and hadn't worked out in a while. I noticed there were no mirrors and no one, except myself and the trainers, were paying attention to what I was doing. All the attendees are doing a different exercise. Even if you have a partner for your exercise, they're only focused on what they're doing. So there was no judgment whatsoever." 
Positively affected by her experience that day, when she took the job, she took on the franchise's philosophy. A philosophy of acceptance without judgment. 
"We truly do welcome all fitness levels, all body types, genders, religions, etc," said Ruddy. "You could be a bodybuilder or someone who has never worked out before. The workouts are tough and challenging, but we believe in the clients and their capability to do them. Once finished we hope they leave with a sense of pride." 
After being in Detroit for over 7 years, F45 Training gave her more of a reason to stay longer. Plus, Detroit is a city where revolutionary ideas and businesses come to life, which is good for F45's growth.  
"Detroit has magic to it. I'm so lucky I got to work it for as long as I did," said Ruddy, "The city is transforming, there are so many exciting things happening, and there is such a mixture of ethnicities. It was a natural fit for our owners to come here."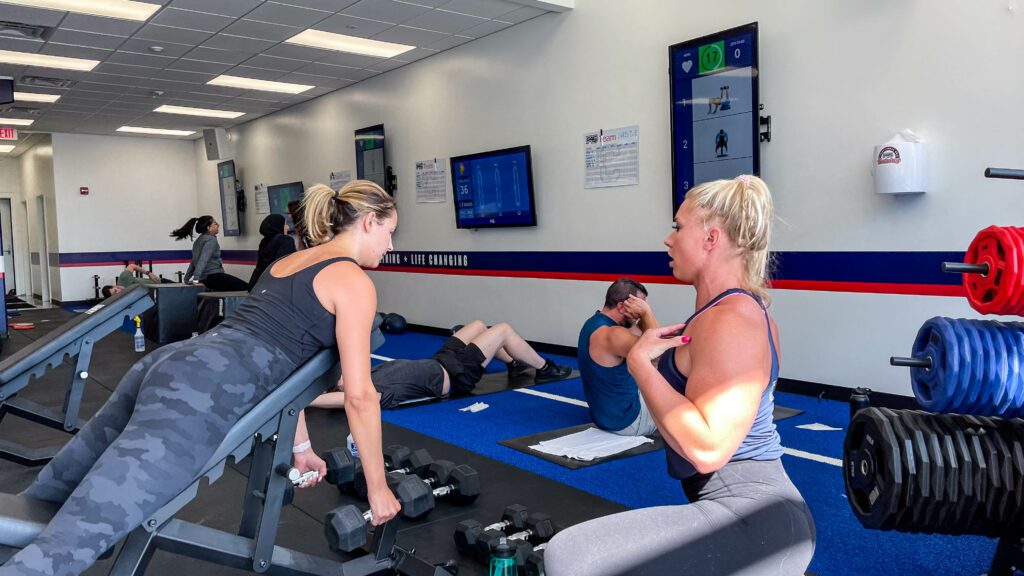 Relatability is one of Jessica's most preferred practices of encouragement. It is essential to building connections with clients as well as creating a positive interaction with them.  
"We're all human," said Ruddy. "We have to relate to clients on a human level to reassure them that they have the support and comfort they need. This is totally important inside and outside of the fitness world."
When Jessica isn't managing the studio, she engages in several activities, including reading. Her favorites are history, non-fiction, and romance. In addition, she loves to bake and cook.  Most importantly she loves to be with her family, especially her husband and three-year-old son.  Interestingly, family exercise is not a necessity. Though athleticism is a part of hers and her husband's identity, which has trickled down to her son. He has swimming lessons, T-ball, and soccer to look forward to.
The motto that she lives by is, "Everything happens for a reason." 
"You may not know what it is but there is a reason behind it, and eventually you will find it out," said Ruddy. "Just keep living your life as positively as you can and do what makes you happy."