Title Tags:
What Are They and How Do They Work?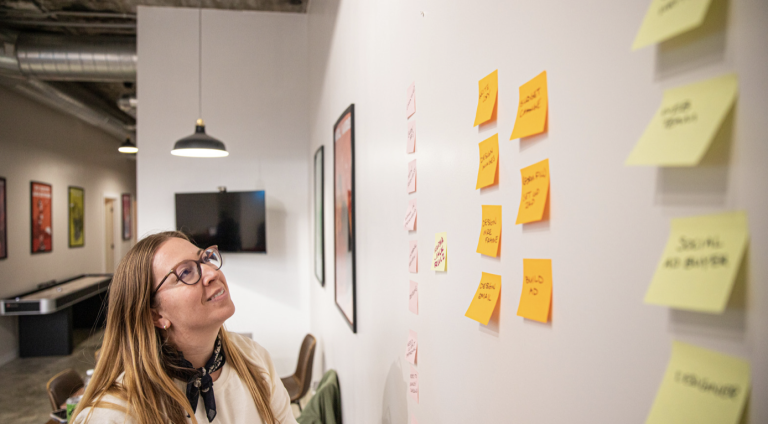 Search Engine Optimization (SEO) has become an integral part of the path to successful business growth. SEO is the practice of optimizing your website and its pages so that they appear first on searches when people use search engines such as Google. There are many important factors to each of your pages that must be taken care of in order to use SEO to your advantage. Title tags are one of the most important elements to your page and yet they are often overlooked. Need a quick refresher on SEO? Read this. Now, here's a look into what title tags are, and how to write the best title tags for your page.
Why Title Tags are Critical to Your SEO Strategy:
Content is always number one on any page. But, the title tag is the second most important factor for SEO. The blue link that you click on when you search something on google is the title tag. It needs to be eye-popping and draw people in. What makes an SEO title tag different from a regular title is that the SEO title tag needs to appeal to not just real people, but search engines too. Sometimes your title tag can just be the title of the page. Other times, you have to adjust the title to make a title tag that works for search engines.
Creating the Title Tag:
There are a few things to consider when creating the title tag. 
Length:
Shorter title tags make it easier for people to see what the page is about and for search engines to crawl the page. It varies for every search engine, but after 60 characters the search engine will cut off the title. You want people to be able to read the entire title without having to click on the page.
Keyword:
The title tag should still contain the SEO keyword being used for the page. This is what will allow people to find your page when they type that keyword into a search engine. Ideally, you want the keyword as close to the beginning of the title as possible. However, it's important that the title tag still makes grammatical sense and looks organic, not forced. Here the keyword is "senior living advertising," and it's placed right at the front of the title tag.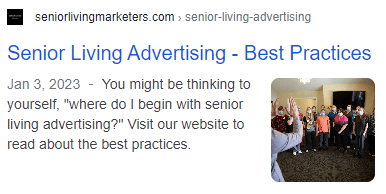 Describe a Benefit:
The title tag should give readers an incentive to visit your page, so always include a benefit or value your page is providingFor example, if you are making a page about how senior living communities improve the quality of life for seniors, include that in the title tag. In this example, the benefit is a to-do list for marketing directors.
Add Your Brand:
Many title tags end with the branding of the website. For example, if you look up any of our blogs or pages, the title tag will usually contain "KARMA jack" or "Senior Living Marketers" at the end of it. This shows users whose page or post this is before they click on it.
We promise SEO isn't as complicated as you think.. Title tags are a crucial part of SEO, but they don't have to be stressful. A short, simple title with your keyword close to the beginning is all you need to get started writing title tags. Don't be afraid to experiment, and eventually you'll get the hang of writing , the best title tags for your business. If you find yourself struggling visit our website for more ideas and information, or contact us today!