KARMA jack® Digital Marketing Agency is a Leading Pinterest Marketing Agency in Clutch
The popularity of the internet has truly ushered in the social media era. There are more and more users that are signing up on social media sites like Facebook every day. These platforms have exploded in user-base and this made them a prime location for advertising and marketing. Thankfully, there are companies like KARMA jack® Digital Marketing Agency to help you utilize these platforms for your business.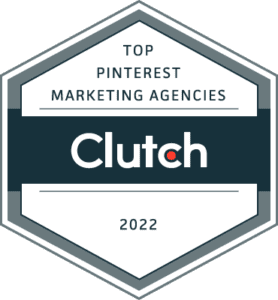 Founded in 2017, our team has been one of the go-to for social media and other digital marketing efforts. Today, we are culminating our hard work as we introduce to you our latest Clutch award. Our team is very honored to be named as one of the top Pinterest marketing agencies on their platform. It is not every day that we get to be recognized in the industry and we are very delighted to celebrate this milestone with you.
Clutch, for those that don't know, is an established platform in the heart of Washington, DC, committed to helping small, mid-market, and enterprise businesses identify and connect with the service providers they need to achieve their goals. Easily compare firms on their site today.
This award means a lot to us! To talk more about this incredible recognition, here is our CEO Joel Sellentine: "For the past several years, KARMA jack® has focused on putting the customer first with 5-star service and tangible results that far exceed expectations. We are honored to be recognized by Clutch as a top Digital Marketing Agency!"
Ready for an expert digital marketing consultation? Get a detailed review of your online presence from a veteran digital marketing consultant. Contact our team today!