Halley Karas Named New CEO of KARMA jack Digital Marketing Agency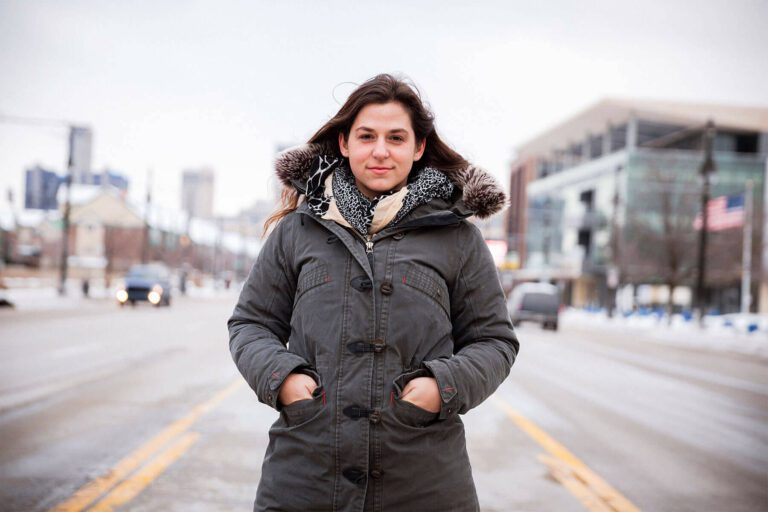 When entering the business world, to me, CEOs were these old guys with flowy white hair who wore fancy suits, worked behind fancy desks, and maybe gave a speech once a year. As time passed, my beliefs changed with one exception: there are still a lot of old guys as CEOs. Apparently, as my 20-year-old daughters would say, I'm one of them. 
Being the CEO of an organization can be a scary position. The weight of the entire organization and the customers you serve are on your shoulders. "It's lonely at the top" is a phrase said by many CEOs as they sign off on major decisions that can impact the lives of customers or employees you serve.
The amount of experience, self-education, exhibited leadership, resilience, failures, wins, coolness under blazing fires, and—well, more failures it takes to become a CEO of an organization is incredibly difficult. And very few have the grit to endure enough of these experiences in their career to earn this title.
The Chief Executive Officer is the integrator of the entire organization. This person takes a dream and coordinates with leadership to turn it into a reality. They see past failures and use them to create future successes. They are the voice of the organization. The leader of leaders. 
It can be a grueling, thankless job. They make or approve the toughest decisions. They balance humanity with the complexity of running a business. 
*But, nowhere does it say men are the only ones who can do this job*
To my daughters. To my nieces. To my friends in all communities. You can. 
You can rise up and push through invisible ceilings and systemic bias. I see it every day. You exhibit more grittiness, toughness, and tenacity than the privileged few, and your determination to achieve will make you far more deserving of the role when you get there. If that's what you aspire to become.
I believe a role in an organization should be given to the best person for the job. At KARMA jack, the best person to be the CEO needs to have mastery in operational excellence, mastery in service, mastery in leadership, and mastery in marketing strategy. To run an organization that makes our clients' dreams a reality. Over and over again. 
She comes from a blue-collar town, working long hours while paying her own way by getting a degree from the University of Wisconsin. Then, her leadership and management prowess had her running hotels with hundreds of employees while only in her 20s. 
Her success in hotels led her to an interview with me for a General Manager role at a small travel agency focusing on youth sports. Soon, that grew into the largest youth sports housing company in the U.S. This meant managing event travel for some of the biggest names in youth sports such as USA Hockey, Premier Girls Fastpitch Nationals, USAAA World Series, and more. 
Her years of operational and marketing experience focused on getting heads in beds in one of the most competitive landscapes made her a perfect fit as COO of KARMA jack. 
She believes a client should be treated like a guest at a 5-star resort hotel. She believed our organization should be a safe haven for leaders who are growing their businesses by providing them with winning strategies, excellent communication, transparency, and most importantly value to each and every customer. 
"I want every customer to feel like they are the only customer. That's how I ran my hotels and that's what our customers deserve."
She built her team of rockstar account managers, creatives, department heads, a Director of Operations, and a Director of Accounts. She did all of this while earning her Executive MBA from The University of Michigan Ross School of Business. 
I hope her story resonates with anyone who comes from humble beginnings. I hope it inspires women who embody passion and tenacity dedicated to achieving greatness. Personally, I hope my daughters and nieces see her as an inspiration. I sure do. 
Whatever your goal or dream. You can. And you will find a way to get there if you truly want it. Don't let anyone or anything hold you back. 
Everything she has done in her career, she earned. No free rides, no gifts, no cheats. 
To say she has earned this is an understatement…
Please join me in congratulating Halley Karas as the CEO and Partner of KARMA jack Digital Marketing Agency. 
Sincerely,
Joel Sellentine, Founder