8 Simple Rules For Marketing Small Business in 2022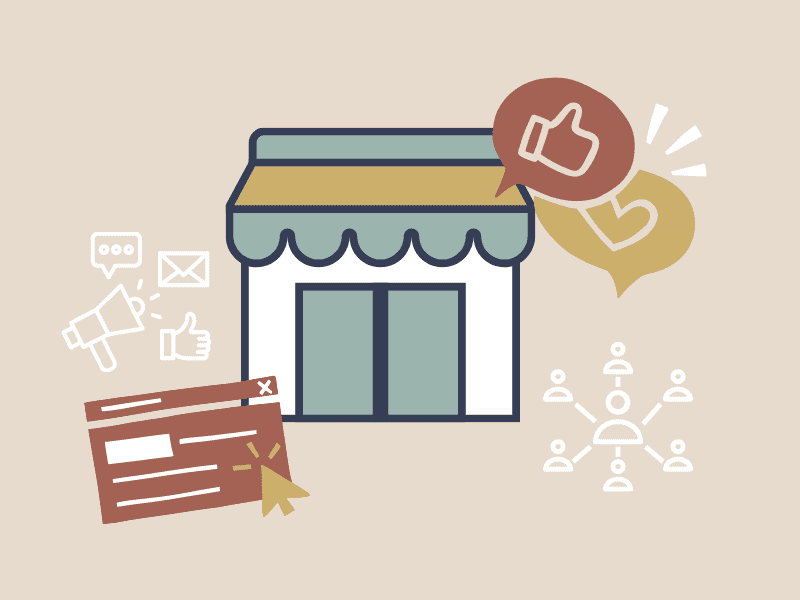 It seems like it's been 2022 for years now. Already we are starting to see trends pop up when it comes to marketing small business. Some trends have proven to be trusted strategies for getting the word out. While others have already fallen by the wayside. Of course, we all know how vital digital marketing for small business is. According to Forbes, users spend an average of nearly three hours per day on the internet (honestly, that number sounds small, right?). Not only that, but In 2020, global retail e-commerce sales surpassed 4.2 billion U.S. dollars. That's a lot of U.S. dollars if you ask me. So, it is safe to say that even if you're a small business, marketing is essential and digital marketing should be at the forefront of your mind.
But how do we know which small business marketing strategies to employ? Which ones work, and which ones are just fads? We've compiled a list of eight essential ideas that will boost your reach in 2022 and keep your business growing into 2023. So, read on to find out the 8 simple rules for marketing small business in 2022.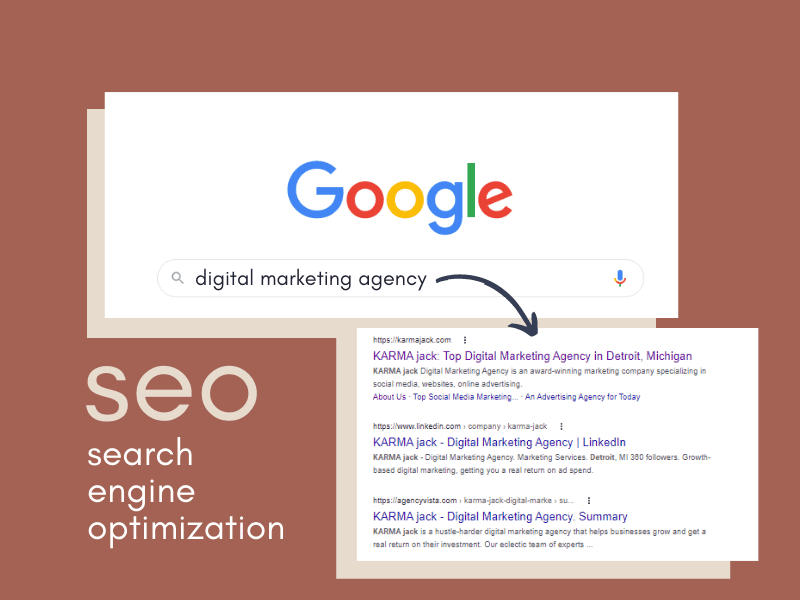 1. Strengthen Your SEO Game
SEO (or Search Engine Optimization) is not a new concept in the least when it comes to marketing small business. This has long been one of the leading marketing strategies for ages. If you don't know Search Engine Optimization, Mailchimp actually has a great definition: "Search Engine Optimization is the process used to optimize a website's technical configuration, content relevance and link popularity so its pages can become easily findable. More relevant and popular towards user search queries, and consequently, search engines rank them better." In other words, it involves utilizing keywords and phrases to boost your website's position on Google (or Bing, I guess) and get more eyes on it.
Nowadays, with so many companies and so many small businesses marketing online, you need to make the internet work for you. A few of the main components of a strong SEO game are:
Knowing your keywords. This involves a little research. But you have to understand what people are searching for when it comes to your business.

Write good content. People have to want to read the things on your page, and if the content is bunk, you ain't gettin' no clicks, son (did that sound casual and fun?).

Page titles are a thing. People often overlook naming every page on their website, but it's essential (along with loading them up with keywords).

Use keywords in your URLs. This is another underused strategy, but URLs with strong, searchable keywords built right in are gold.
So, employ those, and it will keep your SEO game strong for a long, long while.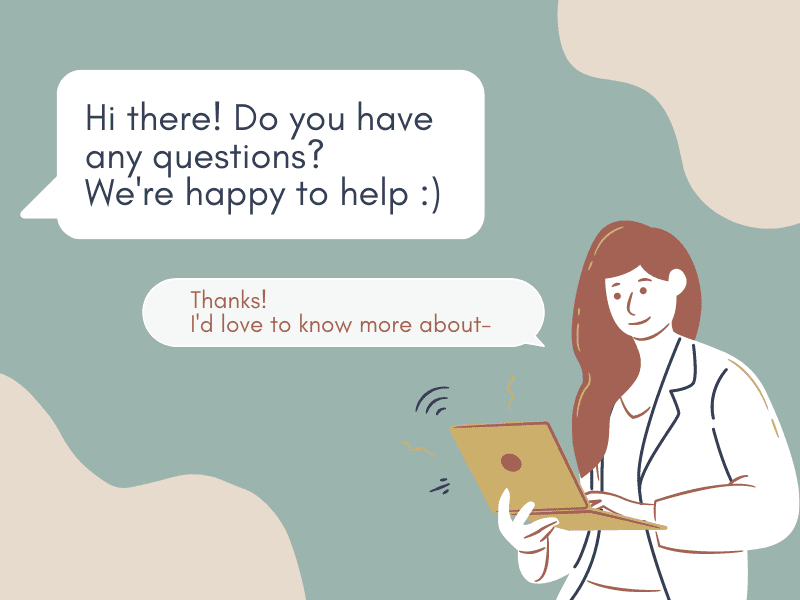 2. Bulk Up Your One-on-One Interactions.
Everyone wants to be seen. It's human nature. But customers especially love it when a (seemingly) faceless brand pays attention to them. This can happen in many ways, but if you want to market your small business, one-on-one interactions are essential. One surprising thing is that with AI and Machine Learning, you can personally chat with a customer without having a real person actually chat with them! Many companies are now utilizing AI chatbots that answer questions about products, provide guidance, and help generate leads for your sales team. You can also build your brand's voice by directly implementing specific personalized content and messaging points into your live chat. They basically work on the concept of "people will do anything to avoid a phone call." Think of this more as conversational marketing.
Another form of one-on-one interaction can come in the form of Google Review responses. We've talked in previous blogs about how essential these are. Essentially when someone leaves a review, good or bad, it's vital to respond to it. This shows that there is a person behind the account and leads to more, better reviews.
Text messaging is another great tool when it comes to small business marketing. As we all know, people rarely open promotional emails. However, text messages have an open rate of 98%. As long as the text has a strong call to action, an ad sent directly to your customer's pocket can have immense upside.
3. Use Data To Automate Your Marketing
We touched on chatbots above, but there are plenty of ways to ensure your marketing runs smoothly, whether humans are involved. Plus, businesses know a ton about their customers nowadays, and you can use that information to get hyper-specific and hyper-personal with your marketing. And while people can feel a little put off by a company knowing personal information about them, if you use it correctly, it can make the customer-brand relationship feel more personal. After all, the goal of a business is to create a solid connection to bring your customers back.
For instance, if someone clicks on, say, a pair of pants but doesn't complete the purchase, you can now automate an email to follow up with the looky-loo and help complete the sale with a helpful, nonaggressive nudge. Of course, those aren't the only automated emails you can send. Thank yous, confirmations and shipping receipts can all be automated even if you're a small business. You can also automate customer win-back programs; if your system knows they haven't purchased from you in a while, an email can ask that they check you out again. And nowadays, automated marketing services can interact with your customers' existing social media profiles to generate messages that appeal directly to their interests. Also, automated marketing uses data to back up email campaigns, making it easy to track what's working and find ways to improve your small business marketing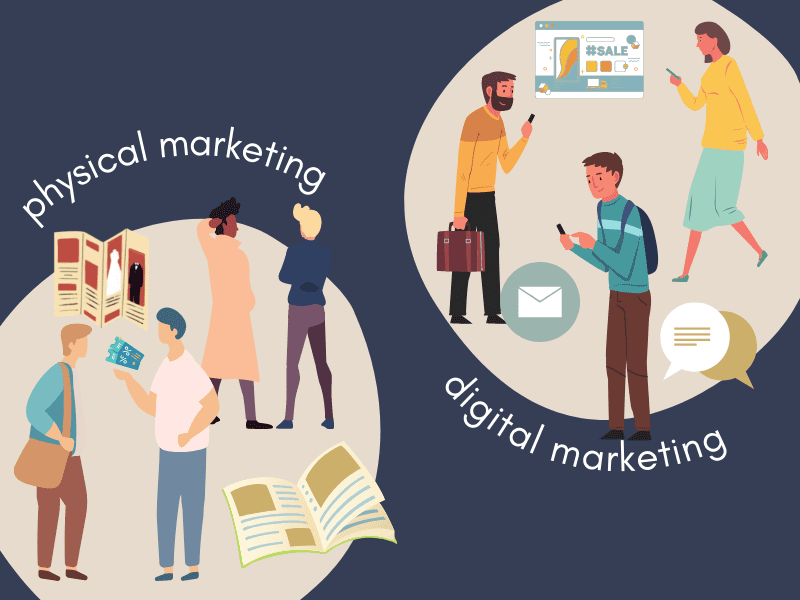 4. Meet Your Customers Where They Are
I'm going to talk about this in two ways. The first is digitally, and the second is physical.
Obviously, social media is a vast and powerful tool when it comes to small business marketing. However, it's also important to note that different social media outlets have different target audiences and demographics that marketers need to be aware of. There are whole age groups who simply don't use certain social media platforms, and it's crucial to bridge the gap and appeal to whomever your audience is. And if you want to reach everyone, you must be careful and selective about what you put out and where you put it out. 

Think locally and about your community. While the great, wide-open internet has limitless possibilities, most likely, your business is located somewhere. By reaching out and encouraging interaction within your own community, you can become a fixture there. This can also take the form of newsletters or blogs. Something you can send out to show you're actively participating in whatever your customer is interested in. Working locally creates a sense of trust, comfort, and preference for your target audience.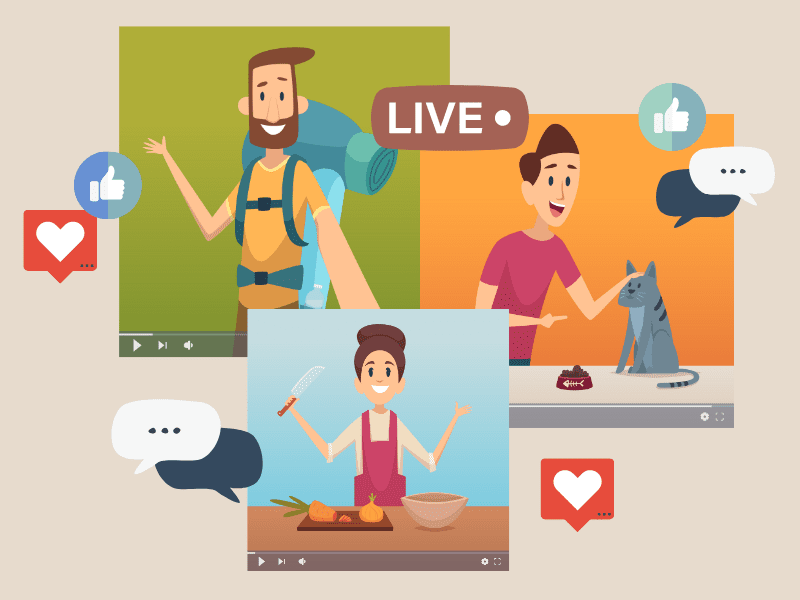 5. Live Events, Live Videos, Live Life Online
As we continue to feel the effects of the pandemic, marketing continues to change. One thing I'm sure we've all noticed on our migration towards an online life over the last few years is the rise of the live internet event. Live streaming of concerts. Live Q&As. Live online classes. Brands can now utilize these events to host a bevy of events to drum up customer engagement. How about a live-stream Q&A with the small business owner? A tutorial from the people who know a product best? All of these are possibilities. Over the last few years, many brands have presented new collections and products in online-only events. This allows for everyone to be involved no matter where they live. This allows the consumer to feel like they are part of something and even interact in real-time with the event. These events don't have to be live, though (just kind of more fun that way, and in fact, according to Facebook, people spend three times longer watching live videos than pre-recorded ones). But, pre-recorded events can drum up just as much interest. A well-made "get to know you" video can do wonders. By showing your personality off, you can prove to an audience that your company is worth their time and money. Simply put, these events and videos increase brand awareness, gain new customers and retain the ones you already have.
6. Optimize For Voice Search
Us: Hey Siri, what percentage of 25-49-year-olds use voice search?
Siri: Sixty-Five percent.
Annnnnd scene. Apart from brilliant dialogue, this short play also makes a great point. 65% of adults use voice search at least once per day. So how can small business marketing keep up and utilize this incredible tool? Well, one thing to keep in mind is that when users type something out, they tend to use short key phrases. For instance, if you want to know which Mexican restaurant to go to, you might just type "tacos Detroit." However, when using voice search, people tend to speak in complete sentences like, "Okay, Google. Show me the best Mexican restaurants near me." So if you want to optimize for this, try including SEO key phrases rather than keywords throughout your website. The longer phrases will ping more easily with voice-controlled search. This may be counterintuitive, but it will work if you want to improve the marketing for your small business.
What's another way to optimize your SEO for voice search? Organize your content into question and answer format! 
Why does this work? Because it's more conversational, and when someone needs to know something, you usually ask questions!
Does the constant asking of questions get a little tedious and boring? Maybe! But Google doesn't know the difference.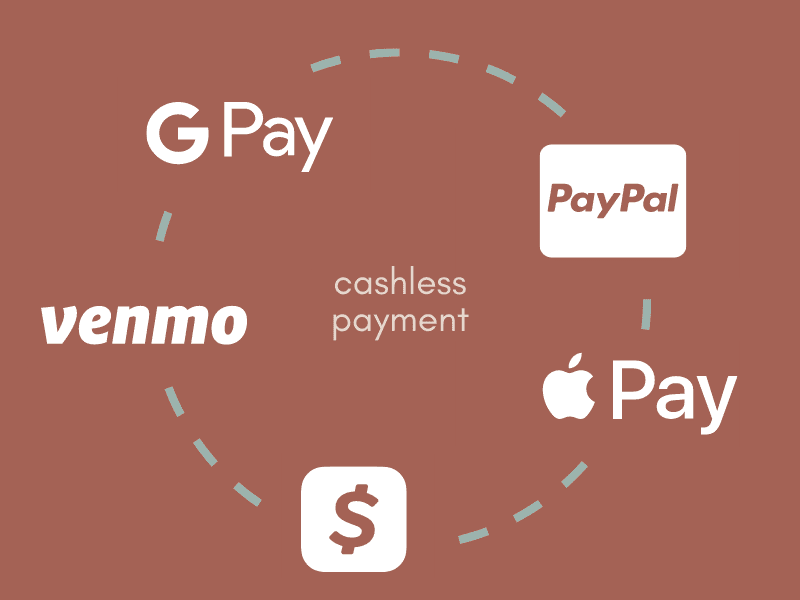 Cash may be king, but cashless payments are… a knight? The point is as technology continues to advance, contactless payments like Apple Pay or Google Pay are here to stay. If your small business isn't accepting contactless payments already, it's time to start. And if you're not advertising that fact, it may be time to start doing that as well. If you're an online business, you may already be doing such a thing, but many brick and mortars have yet to hone in on this corner.
Maybe consider adding a modern card reader. You know, the fancy ones that do the tapping thing. Mobile card readers are another option that allows you to receive payments anywhere for anything. Similarly, payment apps like Venmo or Cashapp are increasingly popular with small businesses. And even though these transactions are not as fast as the others, they are easy and an excellent option for those of us who forget our wallets at home all the time. After implementing these services, plaster all of your small business marketing channels with the info. Every social media should say that you now accept cashless payments. After all, you should make it as easy as possible when it comes to buying from you.
8. Boost Your Social Media
No surprise here. Social media has been and continues to be an integral part of marketing small business. In fact, we touch on social media in just about every single section of this blog. But that just goes to show exactly how important it is. Whether it's just good social media practices or influencer marketing, social media is here to stay. By building your online brand, you're able to show off some personality, let your customers know what's important to you, and connect directly to your ideal audience. In fact, most people expect a company to post regularly on social media.
The other side of this is the ever-growing influencer market. Did you know that in 2021, companies dumped 13.1 million dollars into influencer marketing? Whether we like it or not, influencers are here to stay and hold a lot of sway on platforms like Instagram and TikTok.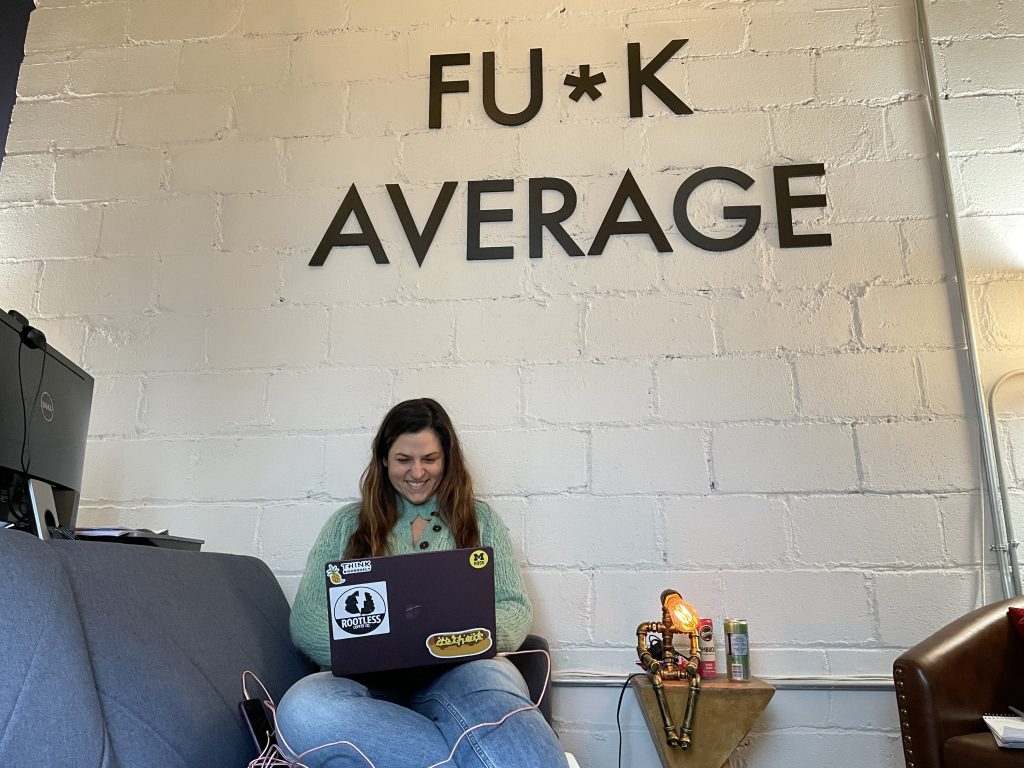 Small business marketing is a complex beast. These are eight examples of things you can be doing more of, but it's ultimately up to you to decide how to best put your business out there. Luckily, the experts at KARMA jack can help you navigate the world of marketing small business. Drop us a line today!