KARMA Jack: A New
Los Angeles
Digital Marketing Company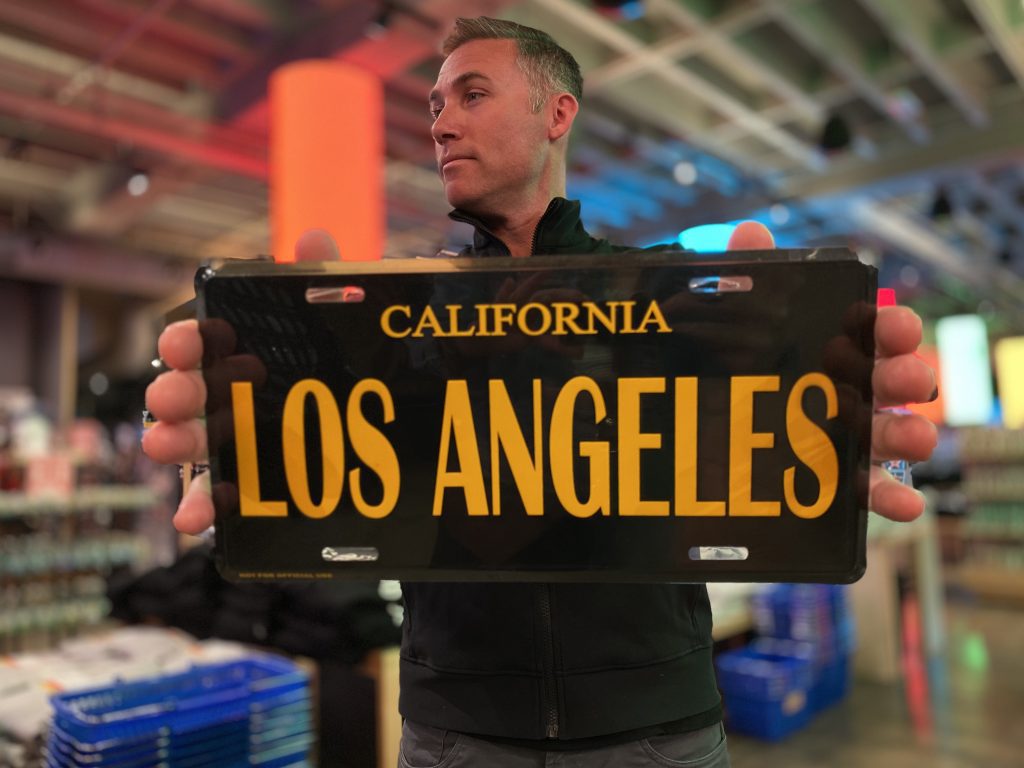 Good news, party people. We're expanding. That's right; your favorite Detroit digital marketing agency will now also be a Los Angeles digital marketing agency. Don't worry; we're not leaving Pure Michigan. But, adding a west coast office has long been a dream of ours, and we can't wait to soak up the sunshine and the tacos. So, hello, LA! You may be wondering who we are and what we do. Well, read on, and hopefully, you'll have a bit of an understanding.
Well, it's simple. We're good at Digital Marketing. And we're nice. And cute. In Los Angeles, the streets are littered with creative agencies that charge outrageous money for services that don't produce results. But KARMA jack uses modern marketing techniques that actually work. Here's what you can expect from KARMA jack:
Modern marketing – Algorithms constantly change, so you need to change with them. Why stay in the past when the future is so inviting and cozy?

More, better customers – It's not enough to get more people in the door. We have to make sure we're attracting the right people. This means folks who might actually use your service.

Business growth – Get your $$$ (pronounced Ka-Ching) on. Don't entrust your business's marketing to your niece or nephew (no matter how "good with computers" they are). Let the pros do it and grow your business faster than you thought possible!

Affordable pricing – Just because LA rent is comically and tragically high doesn't mean your marketing prices have to be. We're from Detroit. We have to be reasonable, or else Kid Rock will beat us up.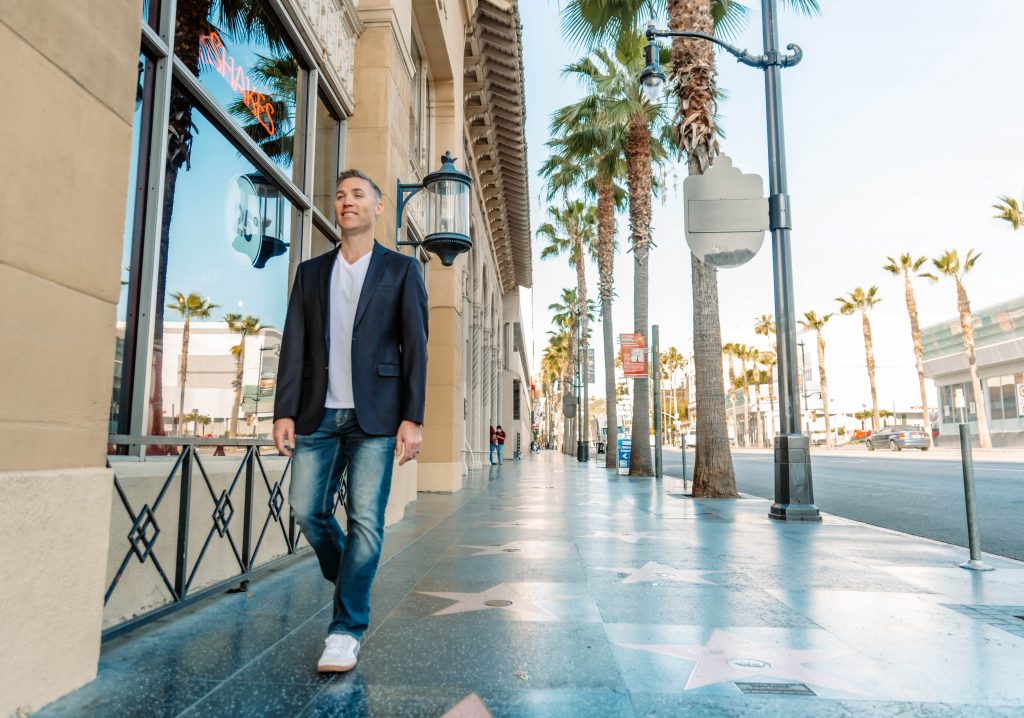 A Los Angeles Social Media Company
You can't ignore social media anymore (no matter how much you may want to). But social media isn't as easy as having your seventy-year-old CFO doing the Dougie on TikTok (though that's not a bad idea. Your move, Gladys). KARMA jack employs a mix of high-quality organic content and intelligent scheduling to boost your presence online.
We get it; you've been burned by shoddy social media management in the past. But that was the past, and this is now. Here's what social media results you can expect with KARMA jack
Social Media Management – An expert will review your social media with you and guide you to success. We hold our clients and ourselves accountable to have better content that creates actual results.

Social Media Strategy – Our marketing team does a complete digital marketing analysis, giving you a plan to boost your biz with social media. We work together to do what works best for your brand and your following. Whether you have a lot of loyal fans or are just getting started, we can help you!

Social Media Advertising – Our social media marketing strategy will get more leads with social media. Creating great content makes our paid advertising more effective and boosts sales.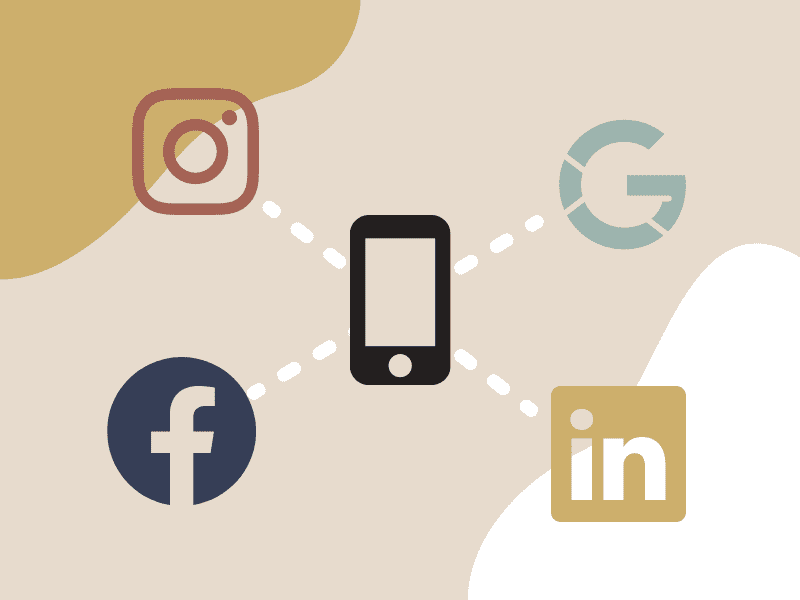 Social media marketing with KARMA jack is so much easier than in other spots. We provide sustainable growth while avoiding pushy sales. Ultimately, we want to grow your business and be your forever team. Here are just a few of the services we provide:
Instagram Marketing – Ecommerce brands are blowing up on Insta, and there's no reason you shouldn't too. Our Instagram marketers are excellent and can collab with you to produce tangible results.

Facebook Marketing – It's not just for crazy uncles. The right Facebook Marketing Expert is monumentally essential for a social media marketing strategy. We handle it, so you don't have to.

Linkedin Marketing – The oft-forgotten middle child of social media. Just because they're not flashy doesn't mean Linkedin deserves to be forgotten at the mall. Using a LinkedIn Agency is a great way to reach new and exciting businesses. Product or service, we will get you in the right hands.

Google Marketing – Google? Never heard of her. Apparently, you can use this site to "surf the net." Regardless, we utilize the vast reach of everything Google-related. We make sure you are searchable, seen, and profitable. Good googling gets you so much more.

MySpace Marketing – Okay–maybe not so much. But if you're our client and need to pick a top 8, we'll do our darndest.
A Los Angeles Web Design Company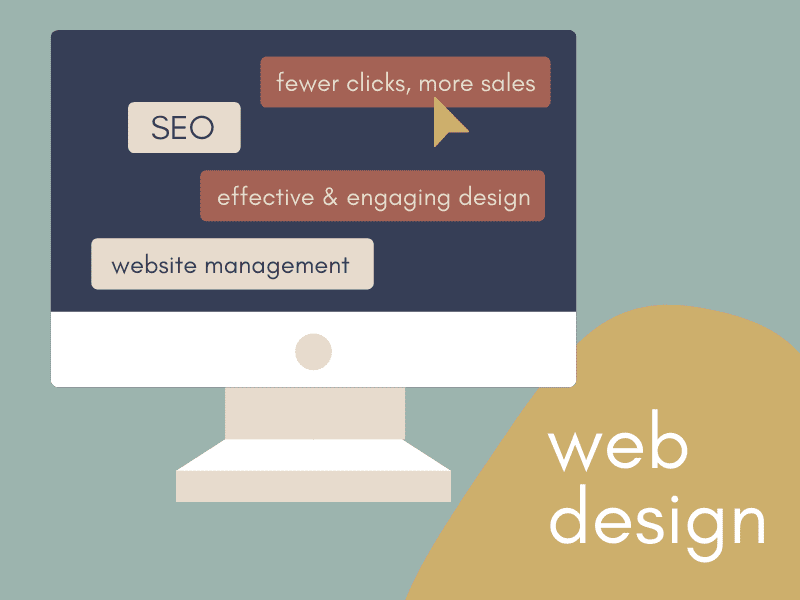 Yeah, big dawg, we'll make that website for you. We do that kind of a lot. At KARMA jack, we specialize in generating high-quality leads with our web design and development. Our team hustles harder to build traffic (the good kind), convert to sales, and keep your audience around for the long term. This is especially important for small businesses. Maybe your website is not converting. Perhaps it needs an aesthetic overhaul? Or maybe you just plain don't like it. Don't worry. Our team of digital marketing experts has helped tons of small businesses just like yours with their web design and development. As your web design and development company, we'll optimize your SEO so your small business will be more easily searchable and convert that traffic into sales with engaging, compelling designs and content.
Here's how we get that done:
SEO – Remember that Google thing? Well, it turns out it's pretty essential. We use Search Engine Optimization (SEO) to draw in your ideal audience and help you rank among websites with the most traffic. We'll hit on this more in a second.

Fewer clicks, more sales – Our LA web design company makes it easier for consumers to purchase your goods and services. We streamline websites to reduce the time from initial click to final purchase: less time, fewer clicks, and more conversions.

Effective and Engaging Design – We know what the hell we're doing. We'll make your website wow your visitors with designs that look great and fit your brand, convert to sales, and build a long-term audience. Oh, also, it's gotta work.

Website management – If you build it, they will come. But if it's lame, they won't stay. So, we've got your back every step of the way with our website management team. Whether you want a brand new site or just to clean up the one you have now, website management is essential. Our team does all necessary upkeep and maintenance, so you don't have to.

eCommerce – Need help converting your clicks into sales? With our design, we make it as easy and convenient as possible for customers to make a purchase. If your website design includes too much clicking and scrolling, you're driving away sales. Our team of experts will fine-tune your website to do exactly what it needs to do: grow your business!
A Creative Agency In Los Angeles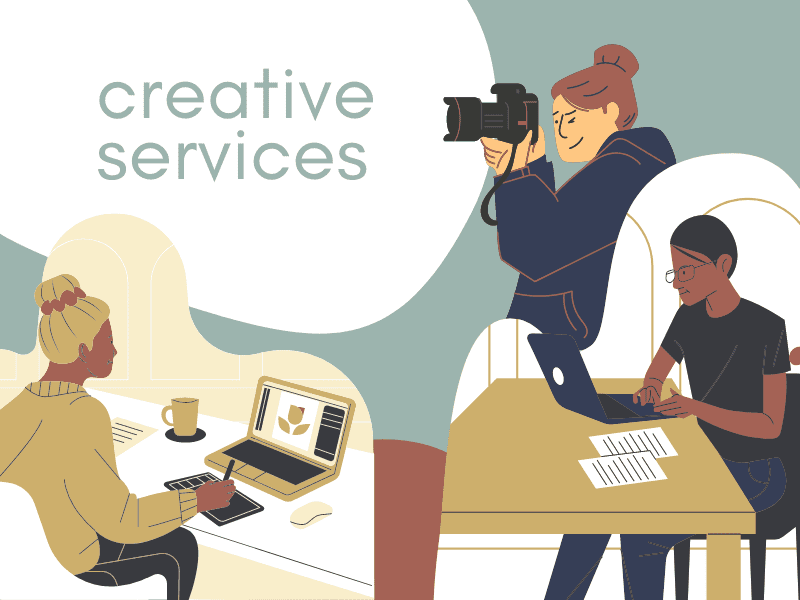 Creativity: it's… ummmm… It's… hmmmmm. Creativity is like some sort of metaphor. Los Angeles is filled to the brim with cookie-cutter marketing. How often do you see another company say something generic like, "We offer great service!" with an overused stock photo and call it a day? Often? Every damn day? KARMA jack is here to make sure we take a different route with your business. We're a creative agency that LOVES what we do. We get excited and inspired to build your brand and tell your story in a way that clicks with your target audience.
Here's how:
Clear Copywriting – With clear and concise copywriting, our team of (very attractive) copywriters work to make sure people know exactly who you are and what you're about. 

Efficient Messaging – We want you to be you. Your potential audience has to understand your business immediately, so we can educate them on the service you provide. To do that, we need to understand YOU.

Innovation – Think outside the box. Like way outside. Like, the box is back home, and you're out partying with the homies. This means no more run-of-the-mill, bland writing. We make sure every piece of content draws in your audience and funnels them toward your goals. And if there's room for a MySpace reference, yeah, we'll throw that in there.

Content, Content, and More Content – Our (once again, very attractive) copywriters can cover everything: lead magnets, blogs, email campaigns, social media copy, and the list goes on. The main idea is to have a steady stream of content coming out of you to keep folks interested!
A few of our creative services:
Photography & Video Production – Original content ALWAYS does better. Basically, when your stuff looks wack, it performs wackily. You gotta grab the attention of potential leads with professional photography and videography. Plus, you want to display your personality and brand accurately, right? That's why we help clients move away from stock photos and into original content. With KARMA jack as your creative agency, you get access to local LA creatives, including photographers, video creators, and video producers that breathe life into your branding.

Consultation for Content Creation – Hey, if nothing else, we want to teach you to make your own content. And it turns out you have all the equipment you need in your pocket. We're talking about your phone, not that empty gum wrapper. We'll coach you to make easy, effective, and excellent videos. Then, you can send them to us so one of our professional video editors can get them ready for use and keep everything aligned with your branding. Once it's ready, we post it on social media and watch your audience grow. Better, more frequent, original content leads to more engagement, which means a better return on your ad budget!

Graphic Design – No more comic sans. Subpar graphic design work will scare off your audience before you can say "Garfield." When it comes to graphic designers, it's essential not to settle. Luckily, we have a great team of designers to help make everything from your website to your Instagram positively gorgeous and easy to use. We make you look good.
A PPC Agency In Los Angeles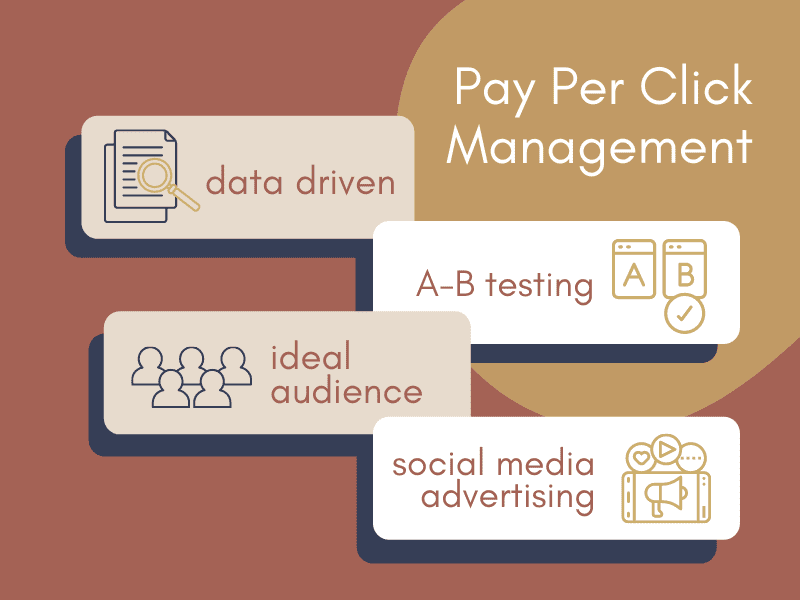 We have a proven track record of getting our clients better leads with improved Pay Per Click management. First off, bad PPC campaigns do not convert. It's a fact. Our PPC specialists can fix that problem for you from beginning to end with a solid digital marketing strategy. We also will keep up with the times. Trending searches shift constantly, and our team is the best way to keep your campaign up to speed. Once this is done, that's when that $$$ starts flowing. KARMA jack can grow your revenue and get a high return on your PPC investment.
Here's why we're so good:
Data-Driven – We follow the data and evolve our approach accordingly to make sure you get the results you deserve. It's science, baby. We never guess.

A-B Testing – Don't flip a coin with your business. Unless your business is some sort of coin-flipping company. KARMA jack has the capabilities to compare several advertisements at once and see which direction to take. We only follow what works, never guess, and do the right thing.

Ideal Audience – A large part of our job as a PPC Agency is building your ideal audiences. When you get your ads to the right people, you'll see the results without dumping money into the ocean.

Social Media Advertising – Everyone's on their phones. I'm literally on my phone right now. So, strategically placing your ads will insert you into users' daily routines and more clicks, more sales, and more leads!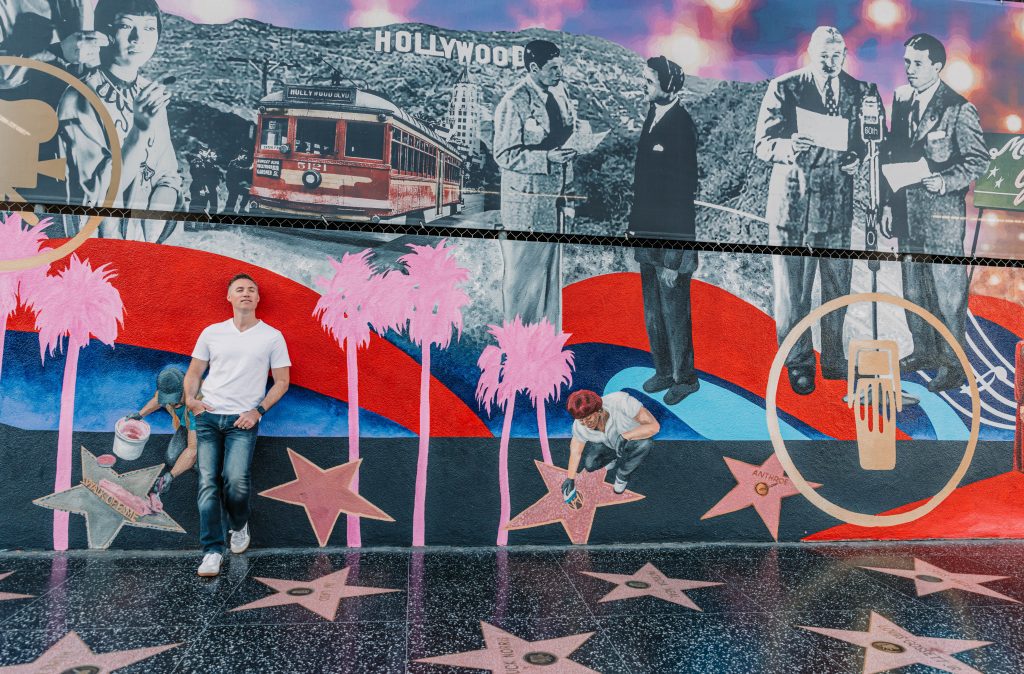 So as you can see, KARMA jack is basically forty companies in one. And we didn't even touch on all of our services in this blog! Which of these do you need some help on? Are you ready to make your small business pop? Have some juicy gossip you want to share? Drop us a line, and let's see how we can help.
We couldn't be more excited about our residence in SoCal. We'll see you in traffic!