The classic tale of Dr. Jekyll and Mr. Hyde rests on a belief that applies to all of humanity. That we all have a dual nature: the Jekyll represents our superficial self, and the Hyde is our hidden ambitions, the will to win, the desire to succeed, and the urge to reach our full potential. This narrative is at the heart of Tim Vandeusen's JekyllHYDE apparel company.  
"The JekyllHYDE name applies to everyone in some aspect," said VanDeusen. "You could be a regular person—a doctor, teacher or an athlete—and that's your Dr. Jekyll. Whatever it is that you're passionate about, you become an obsessive monster about it, and that side of you is your Mr. Hyde."
This dichotomy, particularly Mr. Hyde's aspect certainly relates to VanDeusen and his journey to ownership. In regard to his desire to find a path that will fully optimize all positive aspects of himself.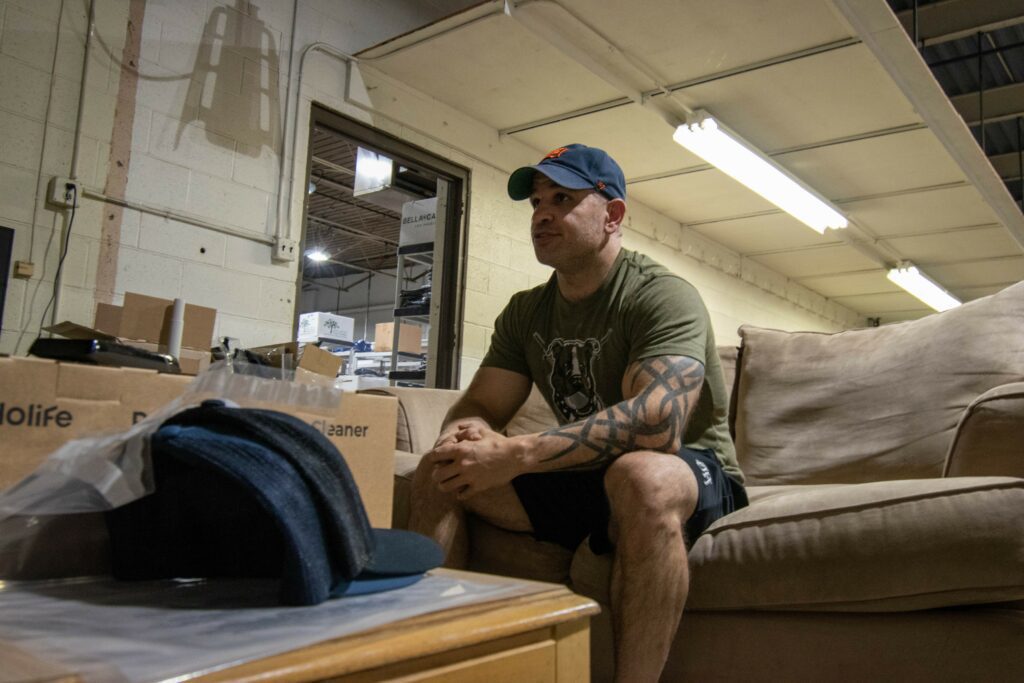 VanDeusen's Athletic Drive
There has also been a trend in athletes taking a liking to entrepreneurship which is hardly surprising. Both business and sports are closely related in nature. They demand much of your time, they're extremely competitive, and require a team effort in order to get ahead and ensure success. The transition, however, is not as easy and abrupt as many would like to believe.  
VanDeusen, alum and former wrestling athlete at Eastern Michigan University, found himself in an unhappy situation post-undergraduate. Majoring in Exercise Science, it was very difficult to find opportunities in his field.  
"There's not a lot of options for Exercise Science majors," said VanDeusen. "You either go the cardiac route or the personal training route. But I found another route that was just beginning back then. Corporate Wellness."
Initially, VanDeusen liked being in Corporate Wellness, but eventually it became overwhelming, according to him. "The corporate world just beat me down." 
Overwhelmed by his job, dreading the early mornings and long commutes, he decided to take a step in a direction. One that would prove to be the biggest step of his life.  
"I would wake up everyday, head in hands, and thinking, 'I have to do this tomorrow?''' Said VanDeusen. "I knew something had to change."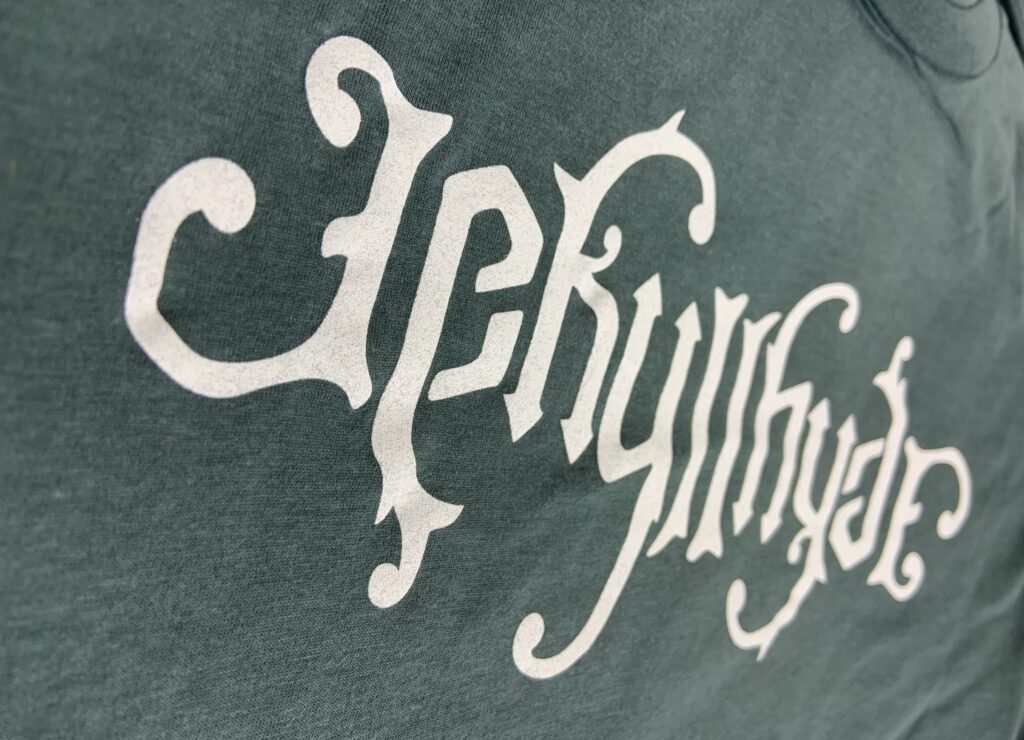 The opportunity came when he discovered that two of his good friends were thinking about establishing a clothing apparel business. VanDeusen, looking for a way up and out, jumped on board. VanDeusen and his friends joined forces, but after a while, they backed out of the venture.
With no initial interest or presumption that he would ever be an entrepreneur, it was very challenging in the beginning.
"It was pretty tough, your expectations are both high and low," said VanDeusen. "My only goal was to sell one t-shirt a day to somebody I didn't know. And it took me a year to get to the point where I was selling a single t-shirt everyday."
With that being said, VanDeusen's motive was not to make millions of dollars.
"At that point I just wanted to put food on the table for myself, and pay the rent," he said. "The grind was real. to sell one shirt a day, it was a hustle." This is true considering no one knew the brand or the quality of his apparel. His marketing strategy was simply "pound the pavement."
Coming from Detroit, VanDeusen is a product of his city: blue collar, self-starting, hardworking and passionate. In addition, these are traits in which he learned from watching his older brother. 
"My brother is just a worker," said VanDeusen. "He went to college one year, didn't like it, and instead of wasting time and money partying, he went to work. He was making money and saving money, with college having nothing to do with it. I liked that. I admired that."
The principle that hard work is naturally virtuous, and brings reward is certainly a principle by which VanDeusen epitomizes. Since the beginning to the present day, his company has experienced tremendous growth.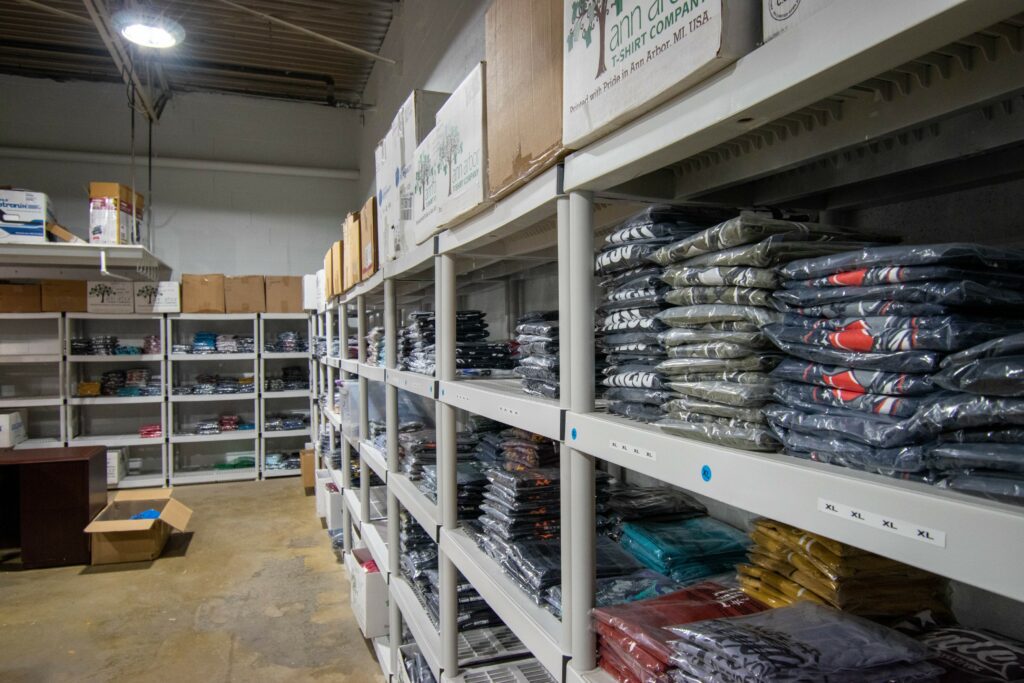 Aside from Tim VanDeusen the business owner, Tim VanDeusen the philanthropist loves donating to charities, especially to pitbull rescue groups. He has given a generous amount of money to this cause. Pitbulls are very near and dear to his heart and he has developed relationships with many pitbull rescue groups in the city of Detroit.  
His words of encouragement for aspiring entrepreneurs: "You have to be willing to get kicked in the teeth. The reason I am successful is because of all of my failures, there have been many mistakes that I have made, and learned from, that helped me be successful. People only see what you've achieved but they don't know what goes on behind the scenes, where the failures happen all the time. Taking those failures in stride is important, and understanding that failure will happen often."