How To Get More
Shopify Sales in 2023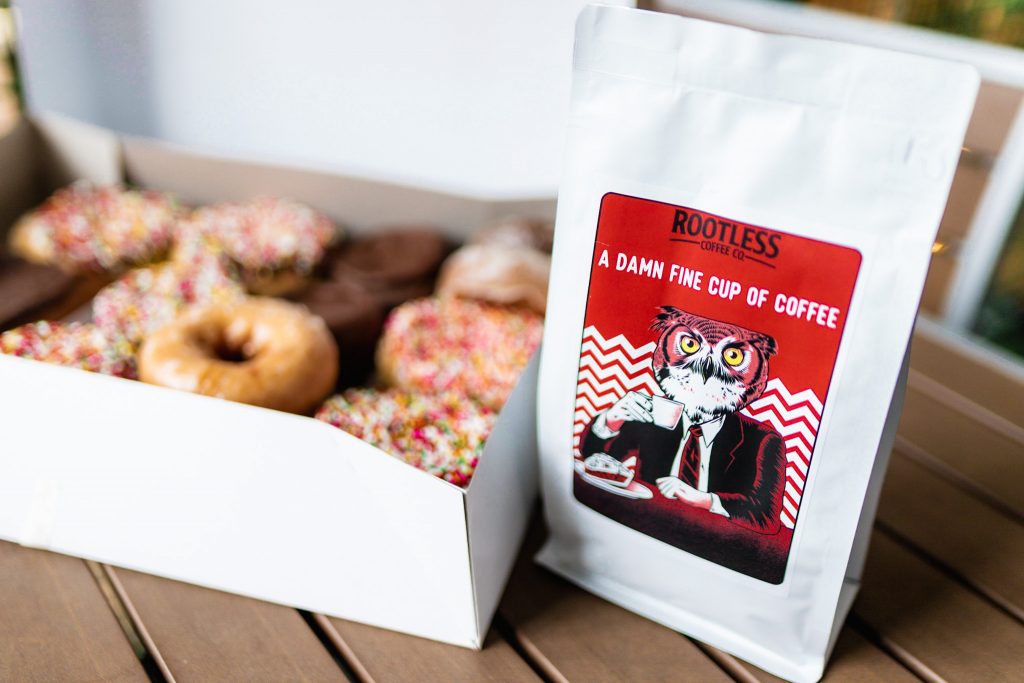 Shopify is a great, easy-to-use platform for ecommerce businesses. The setup is quick and convenient, and there's lots of potential for growth. But simply setting up your shop without any real strategies in mind is a recipe for disaster. You'll soon realize your shopify is a dud and get discouraged and wonder whether it's worth sticking through. 
We're here to help you avoid that! Whether they're just getting started and aiming for those first sales or you've been around for a while and want to take your business to the next level, there's a number of key strategies you'll need. Here's how to get more shopify sales in 2023.
Key Takeaways
Shopify is a great e-commerce platform, but just setting up your shop without any real strategies in mind is a recipe for disaster.

Start by increasing targeted traffic to attract the right crowd and boost conversion rates.

Establish credibility with some early customer reviews from friends and family.

Social media stores help build organic traffic, while A/B testing and beefing up your call-to-actions boost Shopify sales. 

CTAs should inspire a sense of urgency and excitement while making purchasing a product as convenient as possible. Spice it up without being too spammy.

Keep the conversation going and provide detailed and interesting product descriptions.

Retargeting, cross-selling, referrals, and emails encourage customers to stick around for the long-term.
Let's start at the top with the most obvious point: you can't get more shopify sales if nobody is visiting your store. Increasing your traffic should always be your starting point with your shopify store.
That might seem like a no-brainer on the surface, but we want to take this a little deeper. It's not just that you need traffic. You need the right traffic. Think about it: what does it matter if you drive tons and tons of people to your shopify store, but they're not the right target audience? It gets discouraging real quick to see so many visits and clicks but such low conversion rates. 
That's why targeted traffic is so crucial. The last thing you want to do is waste money, time, and effort on increasing traffic without any return on your investments. Get the right crowd interested and you'll be golden.
Increasing Targeted Traffic
Now it's time to talk about ways to increase the right traffic for your business. For ecommerce businesses that are just getting started, here's a few ways to get off on the right foot.
For newbies, here's a tip that'll help you get started: your first sales are probably going to be from your own circle, and that's fine. In fact, it's a pretty helpful way to build crucial early momentum. 
Not only will you get your first revenue coming in, but you can also use this opportunity to get some positive reviews early on.  Those first reviews are necessary for your business to feel "real." After all, nobody wants to be an experimental customer for a brand new business. Once you've established some credibility–even just a little–it becomes a lot easier to get potential customers on board with your business.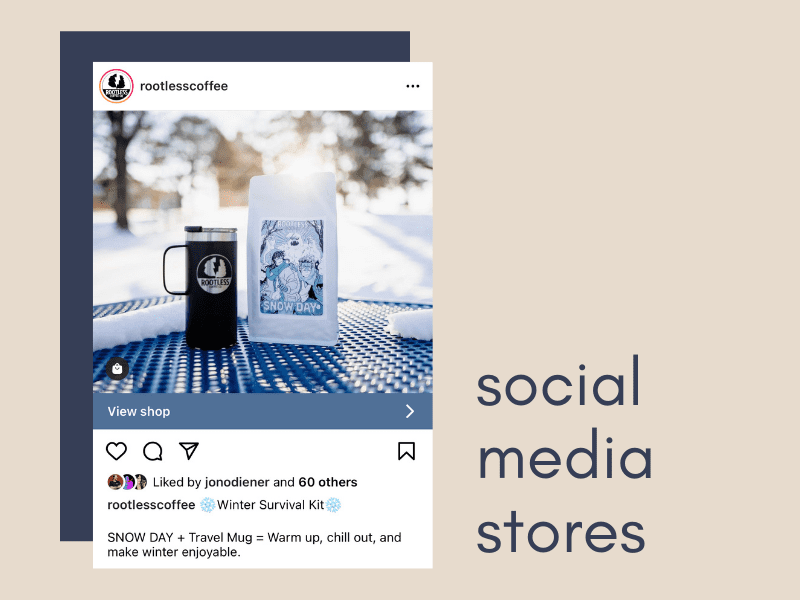 Have you integrated your Shopify store into your social media accounts? Does your business even have social media accounts? If you haven't done both of these, you're missing out on building organic traffic in a big way.
Paid social media ads are great for getting the right traffic that we talked about earlier. Facebook ads can be targeted towards specific groups, such as users with similar interests as the products your ecommerce store provides. Instagram works in very similar ways, and many ecommerce businesses have greatly increased their Shopify sales through these platforms. 
Whether you build a store directly into these platforms or simply link it to your Shopify, you can achieve some substantial growth this way. Best of all, these types of ads only go towards audiences that are actually interested. Their algorithms do a lot of heavy lifting to make sure your ads are as successful as possible. That way you aren't wasting your time and money driving uninterested traffic to your Shopify store.
Sometimes the slightest tweaks to an ad can make-or-break how effective they are. In order to figure out what's working and what isn't, you'll need to run A/B testing on your ads. 
A/B testing is sort of like an experiment to see which version of an ad clicks with audiences better. To do this, you'll run two different variations of the same ad and see which one converts more. Maybe one has a different image, or the text is changed up. Whatever the case, this lets you try them both out simultaneously and keep the one that works best.
Shopify doesn't have a built-in system for running A/B tests, so you'll need to put in the effort yourself. There are some tools out there you can utilize, such as Google Optimize, that can help you out. Whatever method you use, A/B testing is a great way to boost your Shopify sales. You never know when a few changes here and there make all the difference.
The call to action (CTA) is the button you use to get potential customers to complete an action. This includes a pretty broad list of goals. They can be used to get people to sign up for emails with a "subscribe today" button, or "take this survey", or pretty much anything you want your audience to do. For Shopify sales, this is the button where they click to start buying your products. 
If you're looking to boost those Shopify sales, you need to make sure your call-to-actions aren't bland and boring. If your CTAs usually just get plopped at the bottom of a page and have uninspired text, you're driving away potential customers.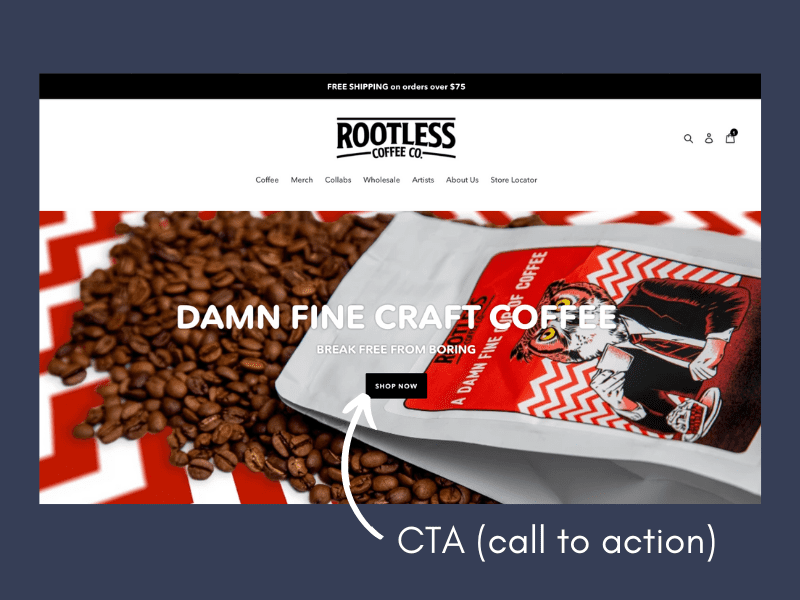 Your CTAs should inspire a sense of urgency and excitement. Make those potential leads understand you've got something they want, and it's quick and easy to get it. You need to do this through both the CTA words itself and where you place the button. Having a CTA right near the top of your page always gets more people interested. You want to make purchasing a product as convenient as possible. Any time you can shave off of having to scroll around and find where to go is crucial.
Now, don't go nuts with this and beat your customers over the head with over-the-top, spammy, annoying images, text, and CTAs. You can sprinkle CTAs all throughout a page–and you should–as long as it actually fits and looks nice and neat. A tidy page with well-placed CTAs can definitely bring in more Shopify sales. 
As for the text itself, don't forget about that sense of urgency. It can really come in handy when it says something like, "Only four left in stock!" next to it. Got a discount running? Highlight the price slash and draw attention to it. Little steps like these get potential customers more interested to let them know they should buy sooner than later in case they miss out.
Finally, you need to keep the style and aesthetics of your CTAs in the forefront of your mind as well. Are they easily visible? Do the colors clash with the rest of your page? Are the buttons big enough to be noticeable and stand out from the rest of the visuals, in a good way? 
Remember–your CTAs need to look great in desktop and mobile view. Sometimes it looks good on one and bad on the other. Look at it from every angle to make sure getting to that purchase page is as easy as possible for visitors.
Get Involved In The Conversation
Do you engage with potential customers on your social media platforms? Are you keeping up with comments and questions you receive? Getting involved in these conversations is important. It's a chance to get people interested, answer any of their concerns, and thank them for the support.
Remember, this is not only important for the individual you're communicating with but everyone who's seeing the interaction while they scroll through as well. There's going to be more eyes on those conversations than you think! When you get involved and handle these interactions professionally, you build up your branding image. Boosting your image and credibility is important for getting more Shopify sales.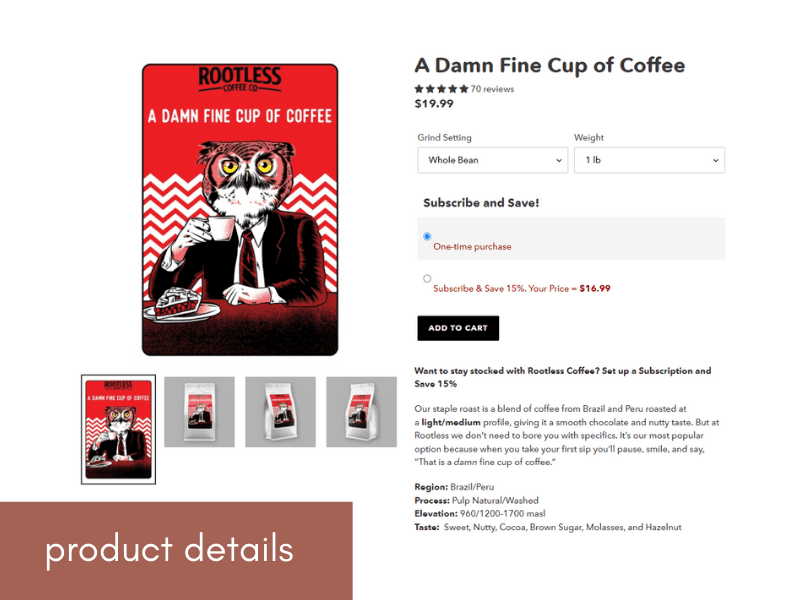 Imagine a potential customer being intrigued by your targeted ads and visiting your Shopify store. They find a product they want and click on it, only to get to a product page that kills their interest. Now you've got a low conversion rate and are wondering to yourself, "What went wrong?"
The product pages themselves are crucial to boosting your Shopify sales. Maybe your product description lacked enough info. Maybe it had the necessary information, but the description was unexciting. Potential leads who were excited going into your site will find themselves back on the fence when this happens. 
Arguably even more important is the visual aspect. Are the product images clear and big enough? Can customers zoom in and look at your products in detail? How about a 360-degree view? The more visibility you can provide for your products, the more those potential customers will trust you. Don't let them think you have something to hide. Have faith in your products and faith that your customers will notice their worth when you give them the option. 
Finally, don't forget about the rest of the info they need. Is the price clear? Is shipping included or not? Are there multiple variations and options of this specific product to choose from? Make sure this is all extremely clear for your customers. The less questions they need to ask you, the better their shopping experience is. Then, they'll be more likely to stick around and even refer you to their friends.
Personalized Retargeting & Cross-selling
Want to keep your customers around for the long-term? Cross-selling can help make it happen when it's done right. 
Cross-selling is when you recommend further products to a customer, and there's a few ways you can do this. One way is by having a "customers who bought X also bought Y" section of a page once they've made a purchase. But you can even do this once they've viewed an item or added it to their cart.
Some ecommerce industries have this easier than others. For example, a skincare business can easily recommend something like a hand lotion if someone buys a face moisturizing serum. If you're working in something like electronics instead and you're asking customers to add another item to their cart that costs a few hundred bucks, it's a tougher sell.
That's why personalization is so important. Put yourself in the customers' shoes. Do your cross-selling tactics come across as genuinely beneficial, or are they too spammy? When they make sense, cross-selling can be a great way to boost those Shopify sales. Just make sure you're recommending products that make sense and that that specific customer would actually consider.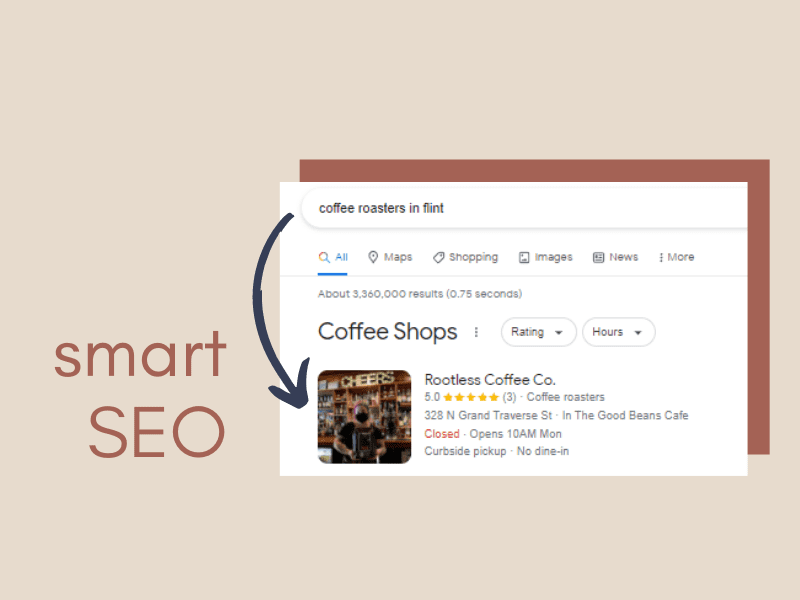 SEO stands for "search engine optimization." It's essentially a way of including key words, phrases, and even images that potential customers are searching for into your page to draw them in. If you sell footwear, this might look something like "athletic footwear for men" being included somewhere on your page. 
SEO is a vital part of your product descriptions. When you've got highly-searched keywords, you'll get organic traffic of audiences that are actually interested in your business. The better your SEO, the higher you'll rank on Google and other search engines so customers don't have to scroll through multiple pages just to see you show up. 
You'll want an experienced marketing team on your side to do SEO research and implementation to make this work. It's a pretty in-depth, technical area of marketing that requires intensive knowledge but it's absolutely worth it. Their expertise will make sure your SEO is optimized the right way to draw in the right audiences.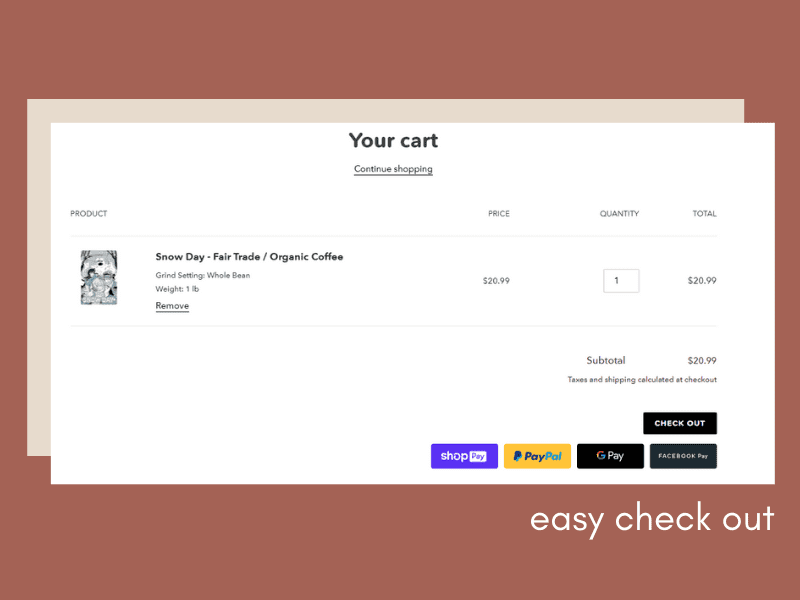 Once someone is ready to checkout, you want it to be as quick and straightforward as possible. If you haven't taken a good look at your Shopify checkout process in a while, now is a good time to do it. Are there any steps you can take to make it quicker and easier for customers to make their purchase? 
The last thing you want to do is get the customer all the way to the end of the transaction and lose them at the last second. Avoid last minute sale pushes and ads, otherwise you risk coming across as too pushy. You want to minimize the time it takes between them deciding to make a purchase and the order going through.
One way to do this is by creating easy forms or letting customers create their own ID for your store. Let them save the info they need to make the purchase so they can get their order placed ASAP once the thought enters their mind. The easier you make it on them, the better!
So, you've just made a sale. Now what? Are you done with that customer? The answer is no. If you've got happy customers, they can be one of the most effective marketing tools you've got. The key is using referrals.
Referrals are really effective at boosting Shopify sales, especially for younger businesses. Those first few sales are crucial, and it can feel daunting to get a sense of momentum. But having a referral system, or even reaching out to customers yourself, can make this a lot easier. 
Incentivizing your customers to refer your business to their friends and family is important. Do you have a discount you can offer? Free shipping? Anything to sweeten the deal is going to drastically increase your chances of drawing in new customers via referral. 
You might not make quite as much per sale when you offer referral discounts, but every one of those sales represents a potential long-term customer. That's what you need to remain sustainable and successful: long-term growth. Get those customers on board and keep them happy, and you'll be well on your way.
Is your email list growing? Has it plateaued recently? It might be time to put some extra effort in growing your email subscribers. 
Email marketing is a perfect way to keep your audience engaged, whether it's through news, monthly updates, or promotions you're running. Growing that list means more eyes on you, each month. It's perfect for increasing the right traffic and boosting those conversion rates.
Does your business offer anything for signing up? Even something as simple as a small percentage of their first/next order will get people on board. Maybe there's room in the budget to offer free shipping. Ask yourself what you would want in return for signing up. Whatever you choose, the goal is to get your foot in the door with something worth their time. 
A growing email base is absolutely vital to improving your Shopify sales. Putting time and money into your email marketing to make it as effective as possible will not only pay for itself in the long run, but build a solid foundation of reliable customers to keep you going.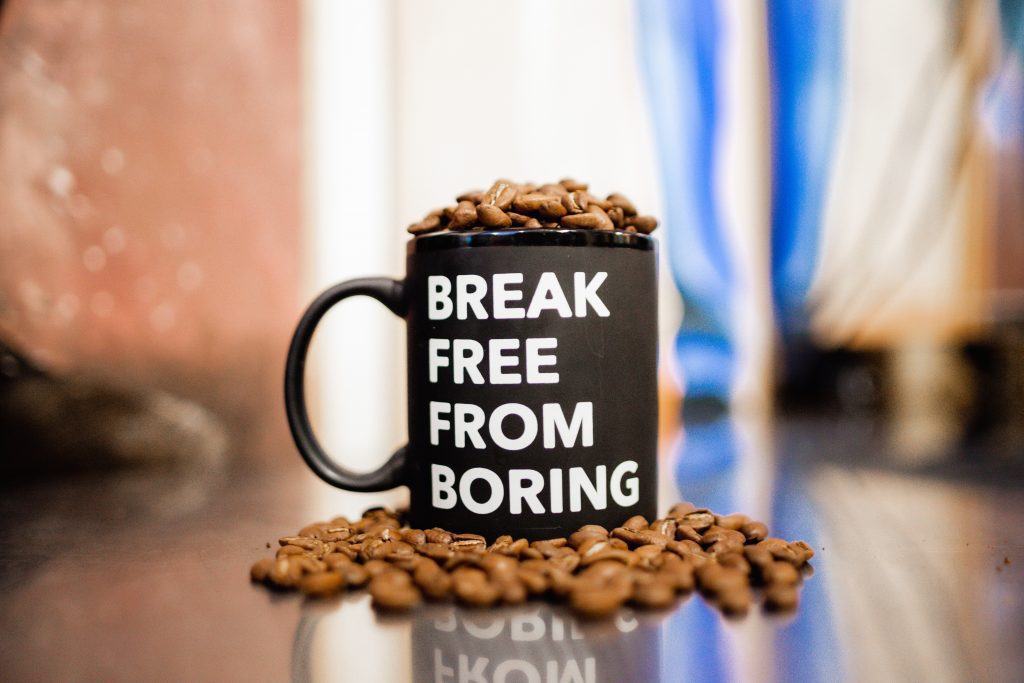 KARMA jack uses a multi-tier, data-driven approach to marketing so take your business to the next level. We use our expertise to handle everything from Shopify marketing to email marketing to get more eyes on your business. If you're looking for more customers and less worry, it's as simple as contacting us to get started today!