How to Design A webpage - It's simpler than you think!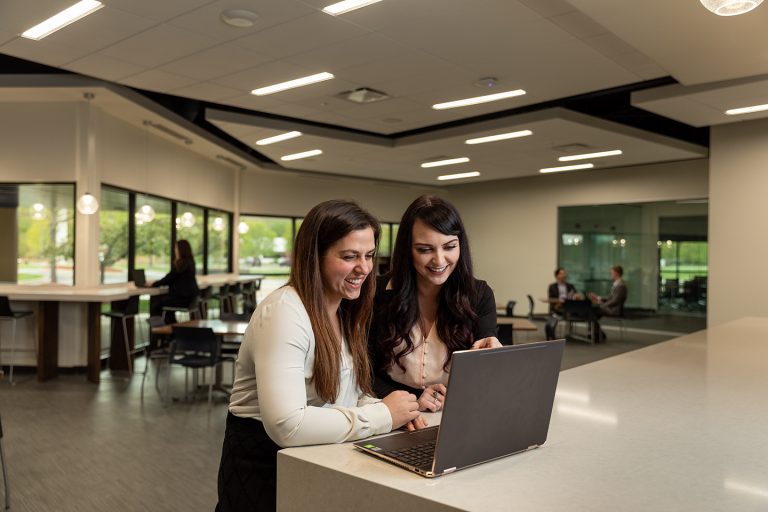 Before we jump into how to design a webpage, consider this scenario:
Think about a time when you got all dressed up for a night out, but at the end of the night you hadn't met anyone you wanted to see again.
Of course you chatted with people, but no one special drew your attention. This is how it feels when you have a business that no one knows about. No matter how good you are at what you do, without the right marketing strategies, no one will know enough to hire you or your business. This is the reason people build websites. You may not believe it right now, but designing a webpage is much simpler than you would think.
Often times, business owners don't understand web design so they hire an outside agency to do it. (Shameless plug, we do that). The main issue with this is that a lot of small business owners may not have the budget to be getting a professional website built. If you go with a lower end service, they might miss the mark.
Sometimes, you need to take matters into your own hands. See the steps below to guide your webpage-building process!
When you are looking to build a website, you need to start with what you want to put on the site. Yes, you want to sell your business but selling it means planning your brand. You need to figure out your message because if you are not clear, consumers will be confused.
Next, move on to figuring out the pages you would want on your site and the contents of those pages. Map out on paper or on your computer how you want things to work. Start with a rough outline, and then decide on the content for each page.
You need to write engaging content for your site. It is important that people actually want to be on your site. Visually appealing pages are important as well, so don't neglect your design! 
Try to ascertain that the systems you have in place on your website are enough to get clients through. You should test every part of your page to make sure users don't experience any problems. Don't spend money bringing traffic in when your website isn't running smoothly.
You should also utilize Google Analytics and Webmaster tools to make sure you're on the right track. Here's how to get started.
Think of this like paying rent for an apartment, except it's virtual. You could use a free web host, but oftentimes those come with limitations. Instead, we suggest investing in a paid web host.
Your domain name is your website's virtual sign above the window. It gives your site valuable branding. Register a domain name through a host like GoDaddy.
Fortunately, there are a TON of different sites out there that offer easy tools to build your pages. WordPress, Elementor, Wix, NicePage, GoDaddy, and Weebly are just a few. Take some time learning and designing your own page or use one of many templates available. Having a good looking site is important, and you want to make sure it functions well.
Publishing is the actual process of releasing your site on the internet. The majority of people do this through their domain hosting, unless you know more about advanced coding. For sake of ease, use the tools available through your domain provider.
Publishing your site just means you exist somewhere on the web. It does not, however, guarantee that anyone will visit your site. It's important to promote your site to the world. Search Engine Optimization is a great way to naturally bring people in, but it takes a while. Google Ads or Social Media Ads might work a little faster, but they do cost money.
The site will need regular maintenance to function in optimal condition. Keep up with regular site testing to stay updated on new tools. Update your site regularly with new and engaging content that is unique enough to bring more traffic.
Take all of these things into consideration when figuring out how to design a webpage that works for you. This all requires a lot of time and effort but it's the price you pay when starting off.  Is the price worth it? Absolutely, building a quality website and learning how to design a webpage will help your business grow. 
Need help with designing your website?