How To Setup My Business On Google
Everything You Need To Help with
Google My Business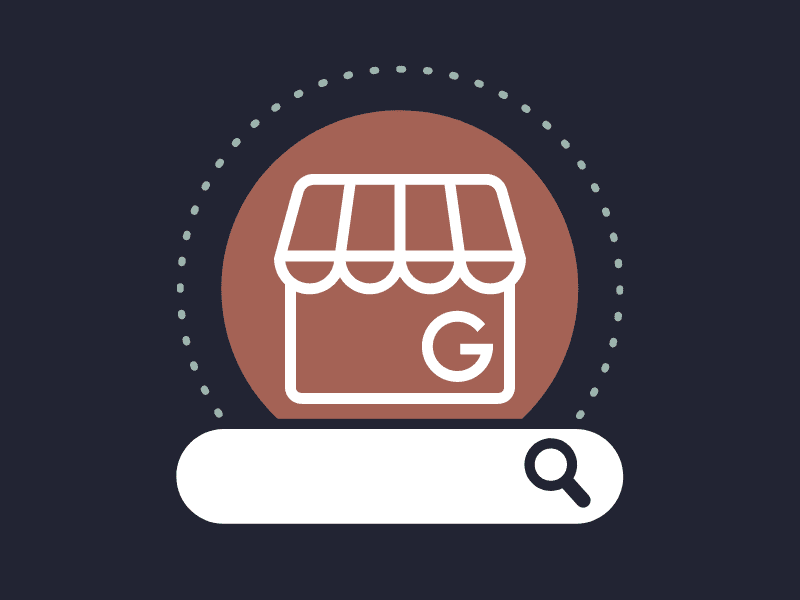 "Google My Business," despite sounding like an order from an over-aggressive business owner, is a powerful marketing tool. If you've been keeping up with KARMA jack blogs (thank you for your continued readership), you know how important Google is for driving continued revenue. It's not just a tool in your toolbelt; it's the belt itself. Or maybe the box that the belt came in. Oh, you know what it is, it's one of those multi-tools you always get your dad for his birthday!
Whatever metaphor you prefer, Google is an indispensable tool for your business. But, how do you get started with this tool? And what if you need help with Google My Business? And what if you thought that toolbelt metaphor was more on-point than the multi-tool one? That's where we come in. Welcome to our handy guide for setting up Google My Business!
What is Google My Business?
Google My Business is a free tool created by Google to help business owners manage how they appear in Google search results and on Google Maps. It allows you to claim a local business listing on Google and customize your contact information, business hours, photos, services, and much more. Honestly, your business might be listed on Google, whether you want it to be or not. So the advantage of having a Google My Business account is that you control your profile and choose what information to present.
It's also important to note that a Google My Business account is slightly different from a Google Business Profile. A Google Business Profile is your business's listing on Google. It appears on Google Maps, the local results of Google Search, and the right-hand Knowledge Panel of Google Search. Google My Business is the account you use to update and input your business's information.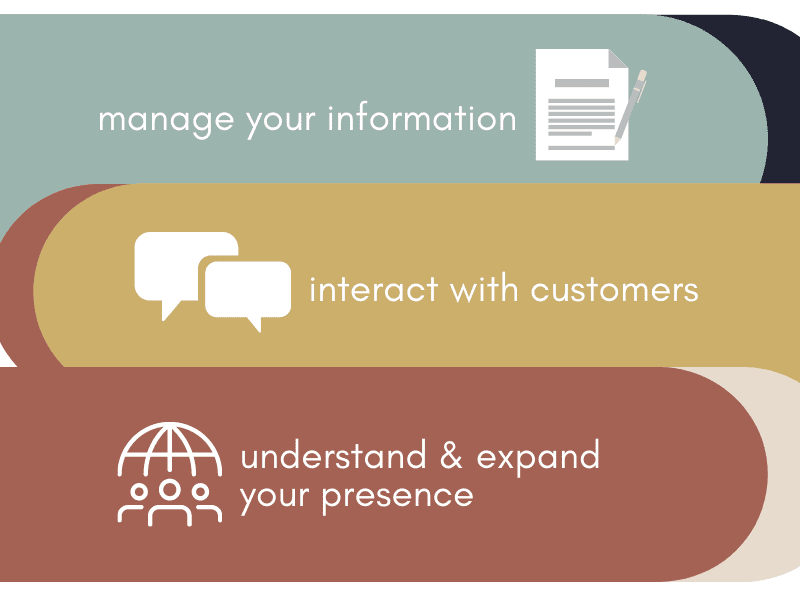 Yes. Without a Google My Business account and a Business Profile, you're essentially losing out on customers and ensuring that your business remains unfindable on the world's most used website. So, you might want to consider joining the 21st century.
Google describes the benefits as threefold:
Manage your information – With a Google My Business account, you can manage the information that Google users find when they search for your business or the products and services you offer. Then, when people find your business on Google Maps and Search, they can find information like your hours, website, and street address.

Interact with customers – You can read and respond to reviews from your customers. You can also post photos that show off what you do. In fact, businesses that add photos to their Business Profiles receive 42% more requests for directions on Google Maps and 35% more clicks through to their websites than businesses that don't.

Understand & expand your presence – Find insights to learn how customers search for your business and where they come from. You can also find information like how many people call your business directly from the phone number displayed on local search results in Search and Maps. To spread the word about what you offer, you can create and track the performance of Smart campaigns.
How Do I Set Up Google My Business?
It's relatively simple! We'll take you through the entire process. If you have questions, just raise your hand. Then put your hand down, write the question and remember to ask us later.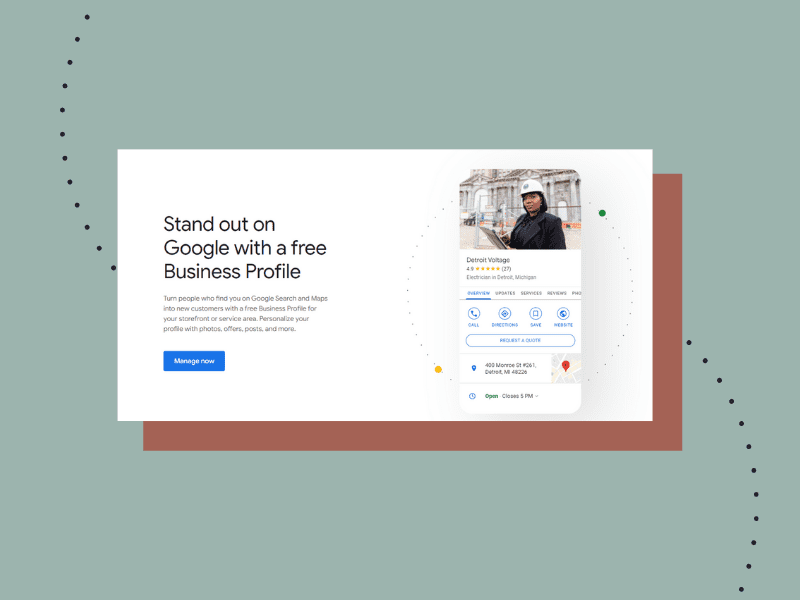 Easy, right? If you don't already have a Google account for your business, you're going to want to make one now. This will give you access to all these powerful tools, as well as Gmail, Google Docs, and a million other useful things. Even if you have a personal Google account, it's wise to have one specifically dedicated to your business. Once you are logged in, you…
But, how do you claim a Google business? Like we said before, there's a good chance a Business Profile already exists. On Google, you can search for your business's name. If a profile already exists, you'll see it pop up and click "Request Access."
If no such profile exists, simply click "Create A Business With This Name"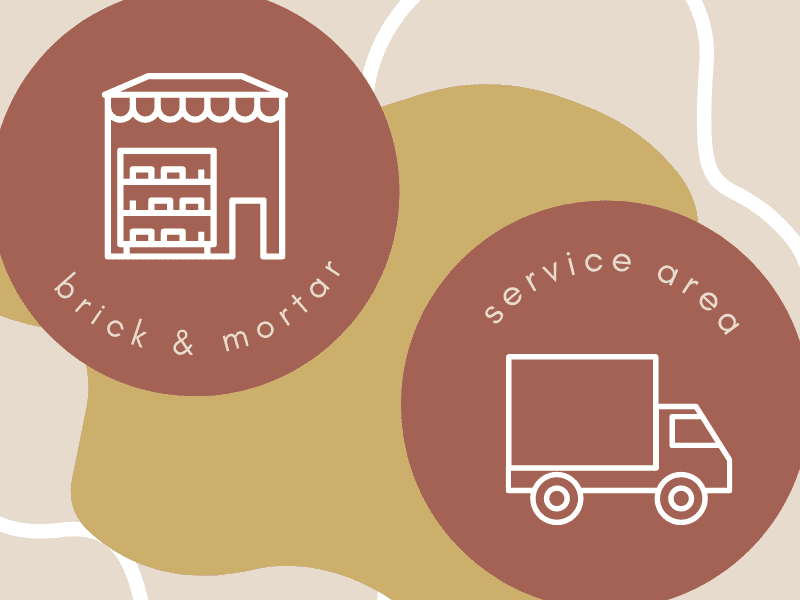 Google will ask you to enter the address, which should be pretty easy depending on how good your memory is. Now, businesses that are shown on Google fall into two categories: Brick and Mortar businesses and Service businesses. You'll be asked to choose between the two.
Brick and Mortar – This is a business with a physical location. You have a storefront or an office that is accessible to the public. This could be a grocery store, a doctor's office, a gas station, etc. If this is the case, you definitely want to ensure that the "hide my address" button is NOT checked. Especially since the entire point of this listing is to bring in more traffic. Also, if your business offers deliveries, you'll need to specify in what range you are willing to deliver.

Service Area – This is a business that goes to the customer or delivers things to the customer but doesn't primarily serve its customers at its business address. Let's say you're a service area business (congrats). Maybe you're a plumber whose base of operations is your home. You probably don't want a bunch of randos showing up and demanding you plumb their pipes. Luckily, if this is the case, you are able to hide your address. 
Contact info is obviously crucial if you want to do business. People need to be able to contact you so you can dramatically improve their lives with a good or service. So, you'll need to enter your business's phone number. You also have the option of adding a business website. However, if your business doesn't have a website, you can tick the "no website" box. You can always update this later if you end up making one.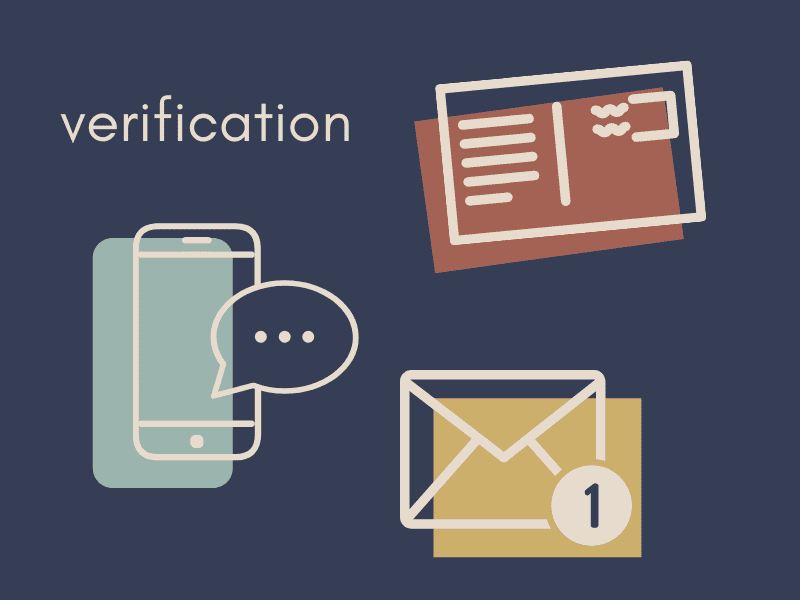 In order for Google to know that your business actually exists (and isn't some fake business you made up, like "Cool Dude Inc." or "I'm Really Strong And Have Lots Of Friends, Corp," you'll have to verify your business. Luckily, Google My Business has several options for verification. 
Postcard – This is the most common type. In fact, if you are a brick and mortar, this is the required option. After you input your address, you can request a postcard that Google will mail to your store. When you receive the postcard, you log into Google My Business and enter the printed code on the postcard. And just like that, your life-long dream of being verified has come to fruition (no blue checkmark, though). 

Phone – A few businesses are allowed to verify by phone. This occurs via text message. Whichever phone number you have entered will receive a code, which you then enter into your Google My Business account.

Email – If you own a service area business (like the plumber we talked about earlier), you can receive your code via email. Once again, since the address you had to enter usually isn't a publicly displayed one.

Bulk – Suppose you already operate more than ten businesses and are the actual owner (not a managing agency). In that case, you can apply for Bulk Verification and get them all done at once.
People have to know when you're open, right? Personally, I mainly use Google Business Profiles to see a company's hours. So, you should quadruple-check to make sure they are accurate, as there's nothing worse than showing up and seeing a business is closed when you thought it would be open. Now, let's say that you have temporary holiday hours. This is totally fine; just make sure to update them on your Google My Business Profile so that your customers are aware of any changes that have been created. And, so that you don't have someone show up to a closed store on Christmas eve and weep because they put all their shopping off to the very last second (not me, someone else).
This allows customers to contact you directly. Accepting messages is a great way to connect with your audience and drive sales. It's the same idea as Google reviews. The more connected a customer feels to a business, the more likely they are to return. Though, you should only enable this function if you can commit to managing it consistently. Being unresponsive to messages will have the exact opposite effect.
8. Add ya business description.
A nice, li'l punchy explanation of your business is a great way to catch the eye and set you apart from competitors. You can write up to 750 characters within this section, so be sure to use this opportunity to display all the essential information clearly and concisely. This is also an opportunity to control how the public sees you, so make sure to use it to the fullest!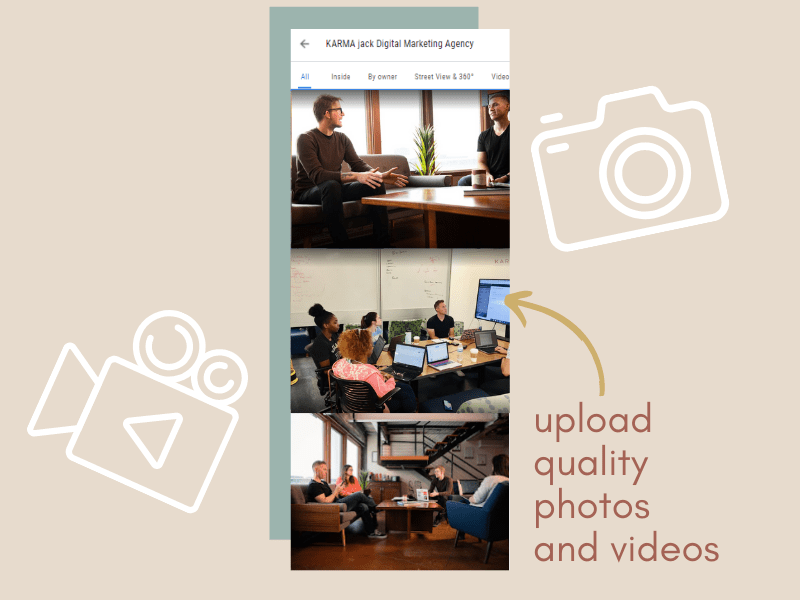 The entire point of a Google My Business profile is to show customers what you're all about! So make sure to load up on pictures of your location, people enjoying your products, etc. If you're a restaurant, upload pictures of the delicious food you serve! Also include pics of your team, the exterior, a few shots of the interior, common areas, and people enjoying your product. Anything to get eyes on your business and impress a would-be shopper. Make sure they're high-quality professional photos. Sometimes a low-res, weird picture is worse than none because profiles with good photos get way more clicks. Profiles with good images get 35% more clicks and 42% more requests for Google Maps directions.
You can also upload short videos to your Google My Business Profile. They just need to be less than thirty seconds, under 100 MB and 720p resolution or higher. These are a great way to add even more variety to your profile. They aren't as crucial as photos, but they're a nice bonus that allows folks to truly see you.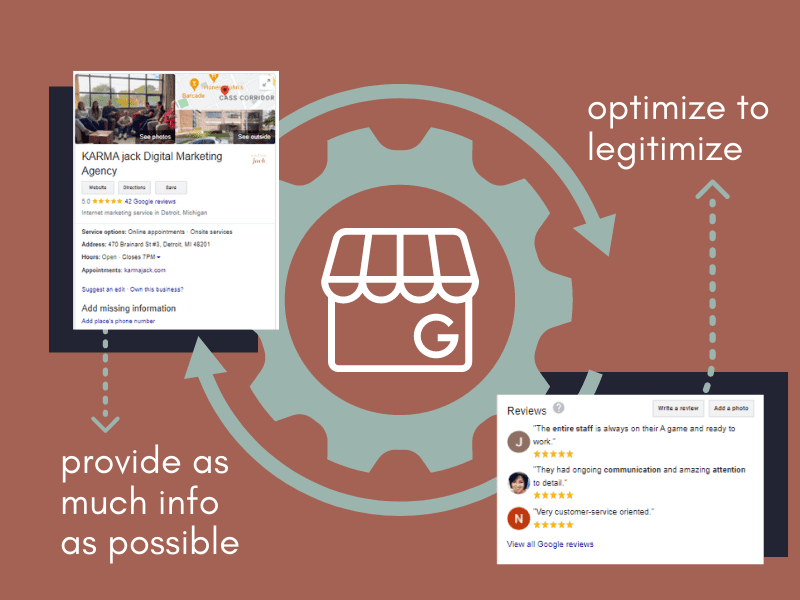 Now that your profile is completed, it's time to make it pop! You must provide as much info on your business as you possibly can. Customers are 2.7 times more likely to consider your business as being "reputable" if you have a completely updated Google My Business profile. And you are, after all, a reputable company, aren't you? Having a fully filled-out profile tells the computer that you're a real business that cares about your customers. Knowing this will help Google pop up your business when someone searches for your service. You can also help yourself get better results by implementing a very basic Search Engine Optimization strategy by subtly inserting keywords related to your business in the "From The Business" section of your profile.
11. Update ya profile in the future
Keeping your profile up to date is a great way to keep customers happy. It will also help your business show up more prominently on Google. Google needs to see that you're actively using the service. Remaining active in your updates (not only with info but with replying to reviews and constantly uploading new pictures and videos) is a great way to boost your business profile. You can also create Google Business Profile Posts. These are basically social media posts that will appear on Google and keep your customers up to date on whatever you want to keep them up to date on. If you're a restaurant, it's essential to keep your menu up to date too. Mainly for those people who need to know EXACTLY what they're going to eat before they even get to the restaurant. 
And that's it! Now, you should have all the tools necessary to set up your Google My Business Account. If you need more info… I don't know, maybe Google it? Either that or reach out to the experts at KARMA jack. We can help you with everything regarding your Google Business Profile and Google My Business. So, why not boost your business's profile with us?