Getting The Most Out Of
Google My Business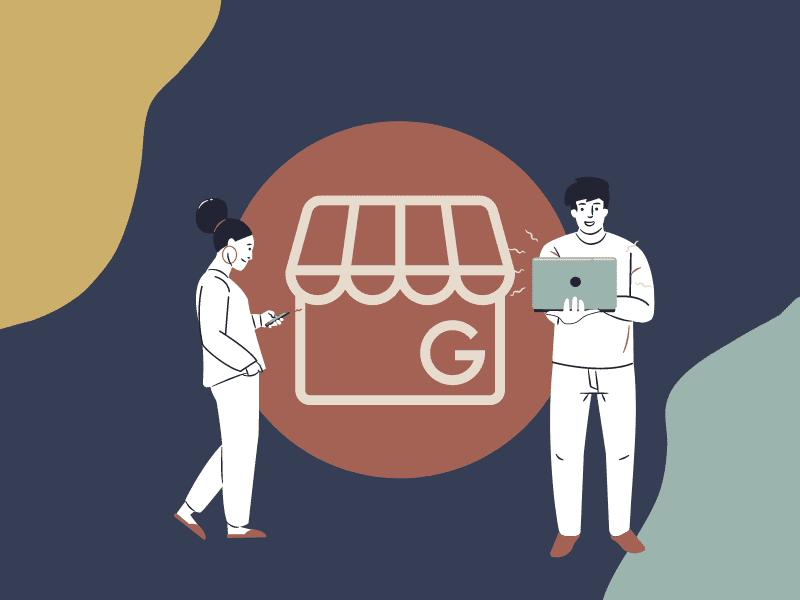 Google owns the internet. If the internet is a wild west town, Google's the sheriff (maybe a power-hungry sheriff, but a sheriff nonetheless). If Google's the Sheriff, I guess that makes you the mysterious stranger rolling into town to start trouble… where were we? Oh right, Google owns the internet. I mean, just look at how many blogs we've written about various Google features already. There's no denying that Google is the single most important tool when it comes to marketing your business. 
Whether it's Google Ads, Google Maps or Google Reviews, you need to be on top of your presence on the platform. However, one crucial feature that we have mentioned, but not delved into great detail about, is Google My Business. If you're a small business owner, Google My Business is an essential tool for ensuring that you are seen! But what exactly is Google My Business? And how does it work? And while you're at it, would you mind explaining how to optimize its use? Maybe do it in a fun, sort of infotainment kinda way?
Don't worry. We got you.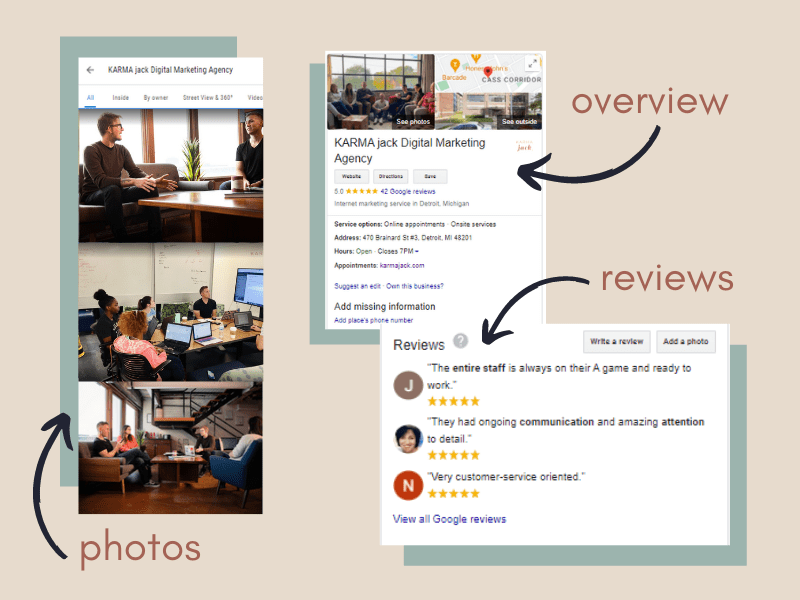 What is Google My Business?
Google My Business is a free business management tool from your favorite mega-global corporation. With Google My Business, you are able to upload your business name, location and business hours, which will be displayed across Google's network. Additionally, you can obtain, view and reply to customer reviews. Oh boy, it doesn't stop there, as you're also able to add photos of your business and even see where and how people are searching for you. Not to mention a myriad of other features that we will delve into later.
By creating a Google My Business account, you're able to boost your profile across all Google services. And, as we've stated in previous blogs, Google is the most widely used search engine in the world by a long shot. All your info in Google My Business allows your business to be seen on Google Search, Google Shopping, and Google Maps (a very important place to be seen). Think of when you're looking for a new restaurant. You usually Google "tacos near me" and check which location has the best rating and reviews on the map. So we're going to see how to show up on those listings and how to get some good ratings.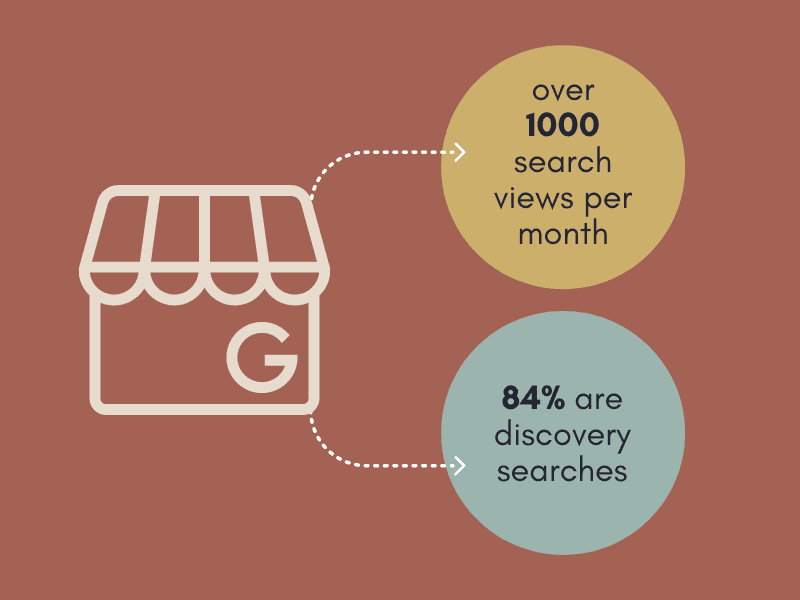 Do I Need A Google My Business Account?
If you run a business that has contact with customers, the answer is likely "yes." With a Google My Business Account, you can be seen when folks in your area search for services or goods similar to the ones you provide. Your profile lets people know how and where to find you. Google My Business also helps you improve your local SEO (Search Engine Optimization), which puts you toward the tippy top of the ol' Google search page results. This is because Google algorithms adore local listings and give them priority when searching on Google Maps. Even if the user doesn't enter a location in the search, Google will display local businesses on top by default. This is excellent news because, according to WebFX, 80% of local searches result in conversions.
Even if your business doesn't have a physical location (say you're a consultant or a handyperson who interacts with customers but doesn't have a storefront), you can use Google My Business to visualize what you do. In fact, the average Google My Business listing yields over 1000 search views per month. Of those, 84% are discovery searches, which means if not for Google My Business, those people would not have discovered the business in the first place. So whether your company has a brick-and-mortar or not, you can still reap the benefits of a Google My Business account.
How To Get The Most Out Of Google My Business
We've established that Google My Business is an essential tool for promoting your business. But not all accounts are created equally. You can take specific actions to get the most out of this service. Below you'll find some tips, tricks and generally excellent practices for optimizing the use of your Google My Business account.
1. Completely fill out your profile.
When you first create your account, you'll be asked to disclose a bevy of information about your business; its name, location, contact info, etc. Then, after you verify this initial info (more on that below), you'll be asked to customize your profile. This customized info entails business hours, messaging preferences and other fun stuff. The main thing to remember here is to fill out EVERYTHING. If you had the choice between visiting a business that only has a couple sections of their profile filled out or a company that looks complete and real, which would you choose? Customers know the answer, as they are 2.7 times more likely to consider your business as being "reputable" if you have a completely updated Google My Business profile.
Additionally, they are 70% more likely to actually visit. Algorithmically, the more info Google has, the easier it is for them to connect you with customers. Having a completely filled-out profile tells the computer that you're a real business that actually cares about your customers. Knowing this will help Google pop up your business when someone searches for your service.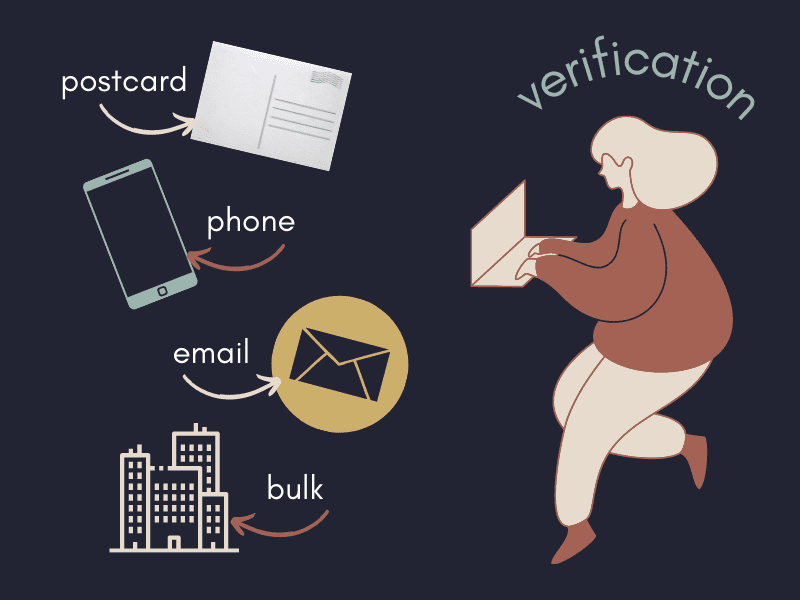 You'll need to verify your account. This is how Google knows that you're a real business and not a sham business set up by mischievous teens as a prank. Luckily, Google My Business has several options for verification. 
Postcard – If you have a physical store, this is the required option. After you input your address, you can request a postcard that Google will mail to your store. When you receive the postcard, you log into Google My Business and enter the printed code on the postcard. Bingo, bango; you're verified!

Phone – A few businesses are allowed to verify by phone. This occurs via text message. Whichever phone number you have entered will receive a code, which you then enter into your Google My Business account.

Email – If you own a service area business (like the aforementioned handyperson), you have the option of receiving your code via email, as you'll have no physical location for them to send a postcard to.

Bulk – If you're reading this blog, this option probably doesn't apply to you, to be perfectly honest. However, suppose you already operate more than ten businesses and are the actual owner (not a managing agency). In that case, you can apply for Bulk Verification and get them all done at once.
To get the most out of your Google My Business profile, you must integrate some Search Engine Optimization strategies into your page. You can implement a similar SEO strategy on your Google My Business Profile as you would on any other website. In the "From The Business" section of your profile, you can subtly insert key phrases to boost your SEO. Google also prioritizes the quality of a page, so this is another reason to fill out every section of your profile. The more quality info you have, the more likely you are to be seen on Google.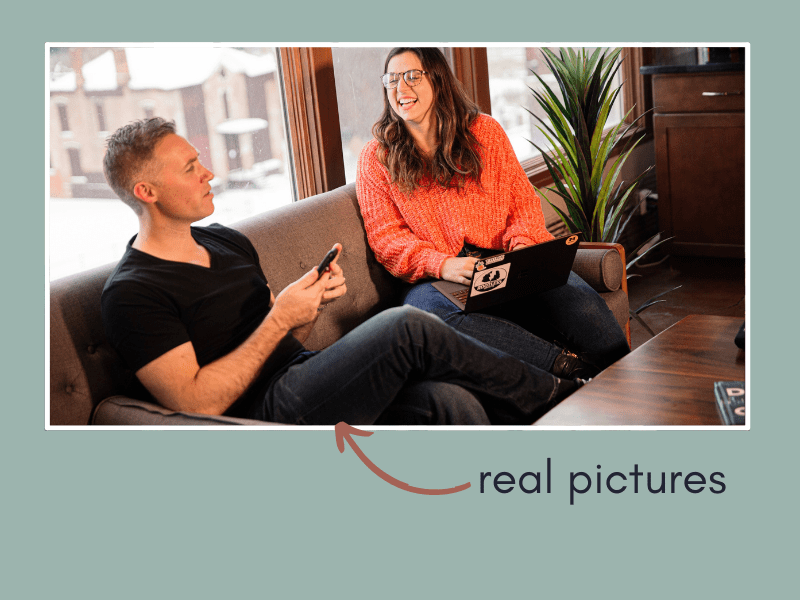 Your Google My Business profile contains a cover photo and a logo. It's imperative that if you have social media or a website, these are consistent with the images and the style you have already established. Maybe another business has the same name as you. You have to be able to distinguish yourself. But of course, the entire point of a Google My Business profile is to show customers what you're all about! So make sure to load up on pictures of your location, people enjoying your products, etc. If you're a restaurant, upload pictures of the delicious food you serve! If you're a boutique denim outlet, upload some nicely folded jeans. Also include pics of your team, the exterior, a few shots of the interior, common areas and, of course, people enjoying your product. Anything to get eyes on your business and impress a would-be shopper. Make sure they're high-quality professional photos. Sometimes a low-res, weird picture is worse than none because profiles with good photos get way more clicks. In fact, profiles with good images get 35% more clicks and 42% more requests for Google Maps directions. 
Google also allows you to upload videos. They just need to be less than thirty seconds, under 100 MB and 720p resolution or higher. These are great to add even more variety to your Google My Business profile. They aren't as crucial as photos, but they're a nice bonus that allows folks to truly see inside your business. Maybe it's a tour of the restaurant. Perhaps a short commercial. Maybe try and jump in on the latest TikTok dance. The sky's the limit.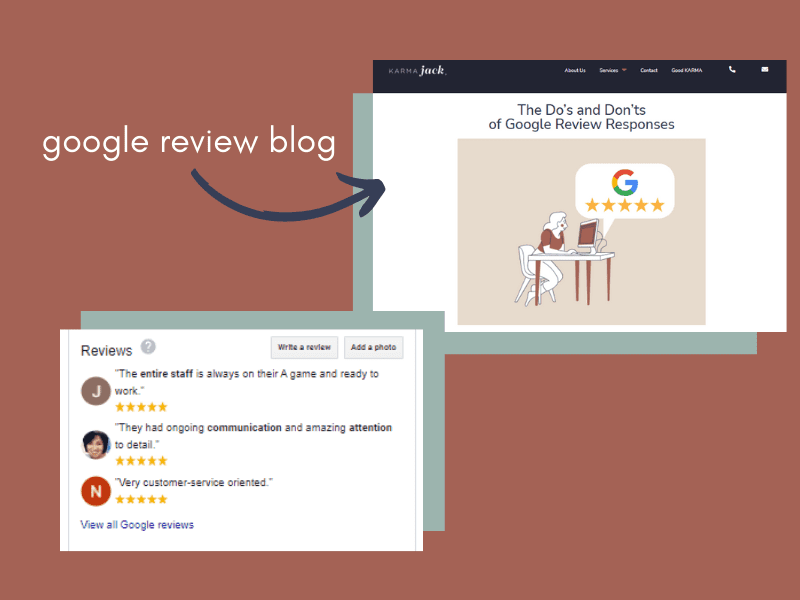 6. Reviews reviews reviews.
In a previous blog, we discussed how imperative it is to not only have Google reviews but to respond to them. The main point is that Google reviews build customer trust. With Google My Business, you can ask customers to leave reviews by sending out a review request directly to them. It's essential to keep up a dialogue with your customers. Even negative reviews should get a response so that you can correct whatever mistake made them upset. This, in turn, can show that you care about your customers' experience. Of course, if a negative review crosses the line into inappropriate-ville, Google My Business allows you to remove it. And while it may be tempting to simply remove all negative reviews, that could actually hurt your overall conversion rate. Best to simply own your mistakes and face the negativity head one. As for positive reviews, it's always a good idea to reward them for sharing good vibes! This encourages others to leave good notes and boosts your overall rating. This is actually one of the most essential features on Google My Business, so make sure to spend a lot of time in the reviews section. Google reviews also boost local SEO and give you great insight into your customers' needs. Overall an absolute necessity for Google My Business users.
7. Keep your info up to date.
Your business changes. That's just going to happen. Maybe your hours change, or you move locations. Whatever it is, make sure you stay on top of updating your business's information. Even if it's a one-time "we're closing early" situation. You never know when someone will be searching for you on Google. If a customer shows up and, surprise surprise, the business is closed, they're not gonna be too happy. They could reflect this in a review which, in turn, could cost you future leads. Luckily, you can change hours and even create posts for one-time events with the Google My Business dashboard. Like if you close early one day. Or, if you're running a one-time sale, you can create a post to alert anyone who may come across your business that day. Another reason to keep your info up to date is to help with SEO. Google needs to see that you're actively using the service. Remaining active in your updates (not only of info but replying to reviews and constantly uploading new pictures and videos) is a great way to boost your business profile. This all goes towards building trust with the mighty algorithm and ensuring your business comes out on top.
Depending on what kind of business you own, there are specific attributes and features that you should update. For instance, if you're a hotel, you can add your class rating, check-in and check-out times, even your sustainability practices. Restaurants can upload a menu, say whether they're wheelchair accessible or offer free Wi-Fi or outdoor seating. Health care providers can list which insurances they take. Depending on what service you say you are at the beginning, different actions will appear on your page, such as "make a reservation" or "book an appointment." Basically, Google wants you to do everything from their site, so they want to jam as many features into Google My Business as possible. It behooves an owner to use them because it will drive more users to your business.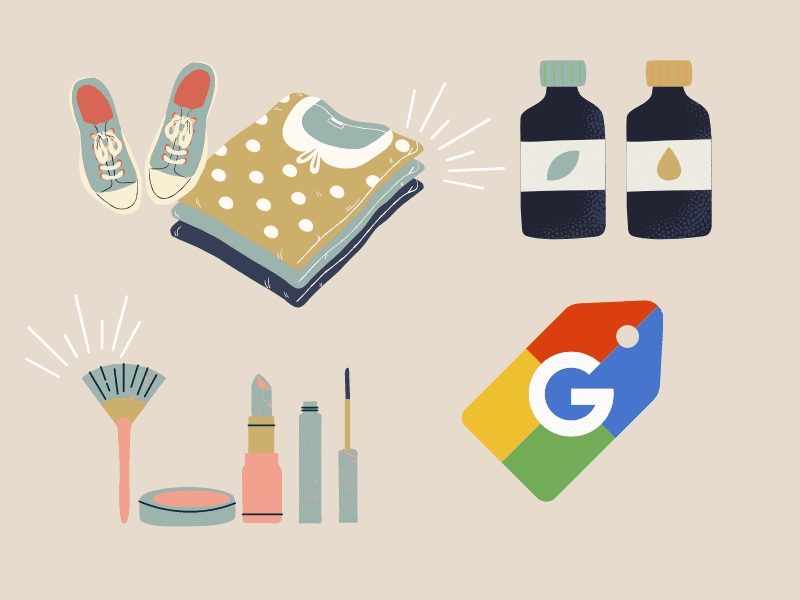 Finally, if you're a business that offers products, you should ensure that your profile has an up-to-date inventory of everything you sell. This doesn't just go on your profile but can be viewed on Google Shopping. Google Shopping is Google's native comparative shopping service. It allows users to search for, compare, and shop for physical products across various retailers (including you). Similar to all Google features, if you're going to use this one, you better go all the way. Make sure to have nice clear pictures of your products with good lighting and light background. And don't forget to ensure that all your product data is up to date.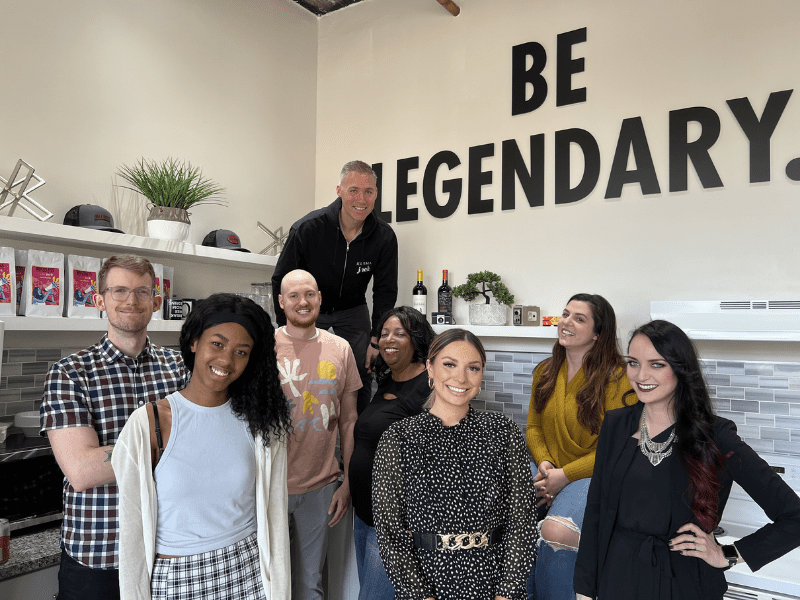 Okay, there you have it! Google My Business may seem complicated, but I assure you, it's an essential step toward getting more customers online. So many people use Google that not being on there is abnormal at this point.
We know it can be daunting, so if you have any questions at all, don't hesitate to reach out to the experts at KARMA jack. We can help you navigate Google My Business and ensure that you get seen on the great open plains of the internet. There's safe harbor for a traveling cow-poke like you.
KARMA jack Google Playlist