What Does An
Expert Digital Marketing Consultant
Do For Your Business?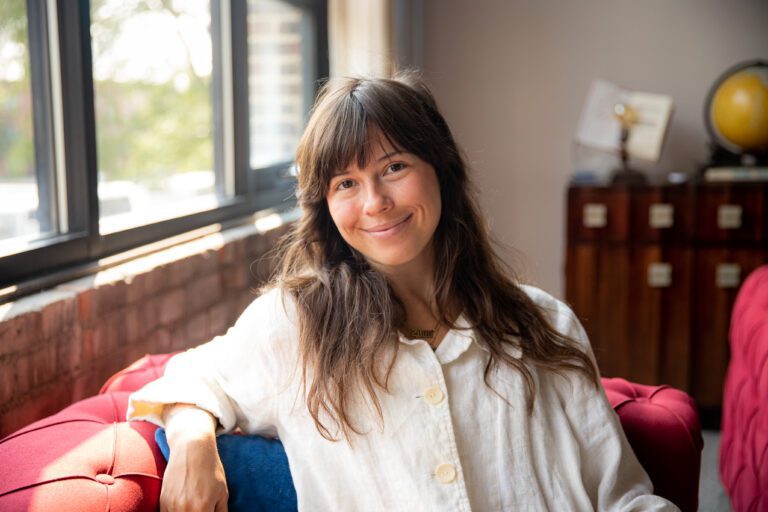 Your marketing strategy is important. Don't hand over your social media password to your college intern. Just because Brad can handle a coffee order doesn't mean he's equipped to handle the responsibility and power of social media engagement. (Sorry, Brad. We know how much you love TikTok.) If you want to leverage your online presence the right way to get more results for your business, call in the experts.
What Is A Digital Marketing Consultant?
An expert digital marketing consultant is someone who specializes in using online marketing channels to generate leads and increase sales conversions for businesses. The services they offer vary and will change depending on your needs and goals. Overall, it's essentially having an advisor to guide you through the digital marketing landscape to your desired results.
When it comes to brand awareness and generating leads, an expert digital marketing consultant will know the right marketing channels to use for your brand and the best way to reach your target audience. They may also handle creative elements like copywriting and visual communications.
What Does An Expert Digital Marketing Consultant Do?
1. Creates Your Marketing Strategy
A marketing strategy refers to a business' plan for reaching prospects and turning them into customers. Your strategy will contain your company's value proposition, key brand messaging, data on target customer demographics, projected timeline, and KPIs.
Your expert digital marketing consultant will be responsible for deciding which tactics and channels to use to increase online engagement and reach your target audience. First, they assess your company's strengths, weaknesses, opportunities, and threats. From there, they outline your objectives (getting more traffic, generating more leads, increasing conversions, etc) and devise an actionable strategy to get you where you want to go.
2. Content Creation
An expert digital marketing consultant will have the ability to handle creative elements such as copywriting, photography, graphic design, videos, and more. They'll offer a fresh perspective and create content that resonates with your audience while telling your brand story.
As an initial step, your digital marketing consultant will put together a content calendar to document and guide marketing efforts. This will establish consistency across your social channels and provide a direction for your company's content for the long-term. As experts in digital marketing, consultants are up-to-date on the latest trends and will come up with cutting-edge ideas to drive growth for your business.
3. SEO
SEO is a key component of any successful digital marketing strategy. How does it work? When you rank higher in SEO, your business gets more visibility. More eyes on you means more organic leads and sales.
Tackling the SEO beast can be complex if you're brand new to it, and it requires some patience to see results. Your expert digital marketing consultant will complete extensive SEO keyword and competitor research to gain higher visibility and organic traffic. They'll have the tools to optimize your business for searchability. They're familiar with how the ranking algorithm works and the best methods to maximize click-through rate (CTR) with your titles, URLs, and descriptions. Your SEO content strategy will revolve around topics that are relevant to your industry and company. A digital marketing consultant will continuously update content and implement SEO best practices for your company's continued growth.
4. Paid Advertising
Paid advertising is one of the best ways to target your most qualified audience. It allows you to reach them where they're already looking, and get ahead of competitors. When it comes to paid advertising on Google and social media, expert digital marketing consultants will know the best way to maximize your ad spend. Rather than throwing away money on randomly boosted posts, your budget will actually get you somewhere.
5. Analytics and Evaluation
By reviewing and analyzing your data and KPIs, a digital marketing consultant can determine what content is bringing in the most traffic to your website, social media accounts, and other digital channels. They can also leverage data analytics to understand your target audience's behavior and preferences. From there, they can improve your campaigns and help you build stronger relationships with your customers.
Expert Digital Marketing Consultants In Detroit
Maybe your current marketing strategy is falling flat and you can't seem to edge past competitors. KARMA jack brings fresh ideas and curated content to help you grow and meet your business goals. Also, we're just fun to talk to. Schedule a free consultation with us (we won't bite, we promise).