Respect the name: Detroit
The very mention of Detroit leaves a great many perturbed. This is, however, attributed to the city's reputation as a "concrete jungle." For the past few decades the city of Detroit has been under fire by distortion. It has been projected that violence is what defines this city, overshadowing what lies beneath the surface. A.J. O'Neil has been a crusader for the city of Detroit, in his efforts to bring respect back to the Motor City and reverse the trends that have tainted it's image. His means of defense against these critics, believe it or not, is his company's name, 'Detroit Bold.'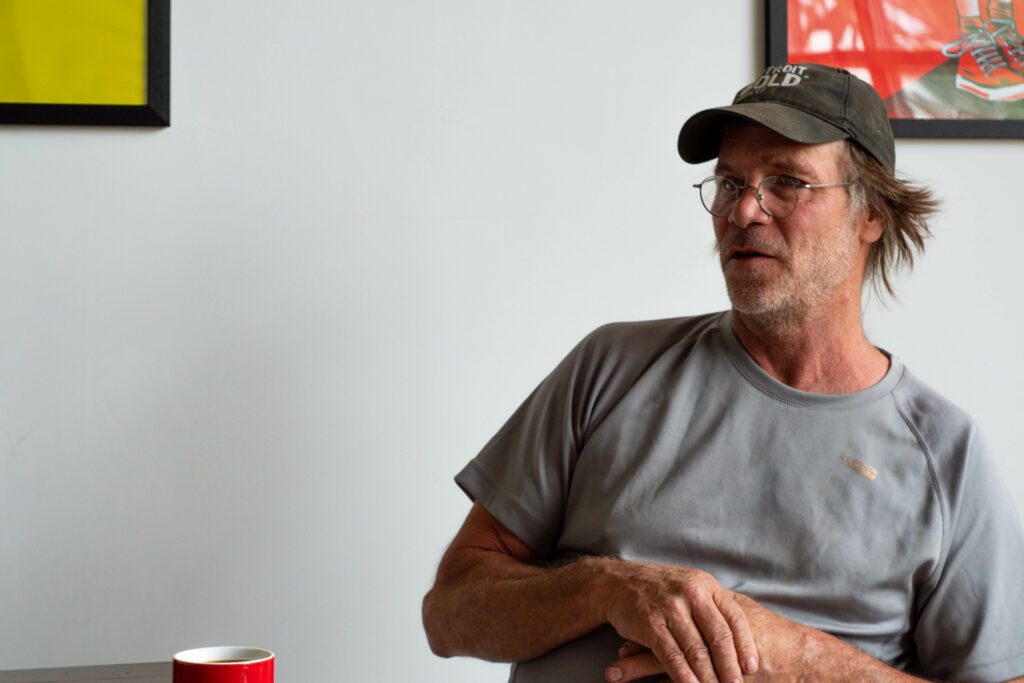 We owe Detroit Bold to the city
To be bold is to understand the value of failure. It is to show rock-solid bravery. And to let nothing shake you from what makes you unique from day to day. These are the characteristics in which the hard-working people of Detroit have exhibited, despite facing so much ruin.  
"Detroit and it's working class are the poster child of disinvestment and a loss of an economy," said O'Neil, Detroit Bold founder and CEO. "The people of Detroit are astronomically talented and unique to the world because of their resilience, and because they have learned a long time ago that no one is coming to bail them out no matter what. They have dug in, round out, and survived. Cut their neighbor's lawns when they could—even though no one was living there. They kept the streets up the best they could—even though it was impossible. They had taken on more than anyone would ever know. We owe them."
O'Neil has always maintained a keen interest and passion for emphasizing the positive of Detroit in hopes that others would perceive it differently, both locally and nationally. His first business, A.J.'s Music Cafe would be the vessel that would lead him to that desired outcome. Actually, exceeding it.
Detroit Bold's homegrown roots
Detroit Bold was born out of the first Assembly Line concert in 2009, held at A.J.'s Music Cafe. The purpose of this event was to bring awareness and appreciation to Detroit's working class and its big three automakers: General Motors, Ford, and Chrysler. But there was another purpose. O'Neil wanted this concert to be the longest running concert in world history and, indeed, it was. 
This event went on for 288 hours non-stop. 300 performers, singing 300 versions of "Danny Boy" is what led him to setting a Guinness World Record. This feat garnered global attention, which is hardly surprising, and earned them the national reputation of being "the little cafe that bailed out the American auto industry, one cup of coffee at a time." Working class awareness and the Guinness World Record were both a part of the grand scheme that is bringing attention and relevance to Detroit.
What did it take to shift the world's perception of Motown? A bold stand. 
A grassroots and community-oriented brand, O'Neil realized he needed a new home that would reflect his new product's identity. What better place than Detroit. He closed A.J.'s Music Cafe, which was located in Ferndale, MI, and made Detroit his new base. This decision proved to be quite beneficial because it has allowed Detroit Bold to reach its scalable potential. Remarkably, Detroit Bold is not moved by any selfish motives. They genuinely want to contribute to Detroit's economy. The brand developed a relationship with Becharas Brothers Coffee Co of Highland Park, to achieve that goal.   
"Since the very beginning we (Detroit Bold) wanted to create an economy, right here, in our own backyard," said O'Neil. "We want to walk the walk, and be the fabric of this community."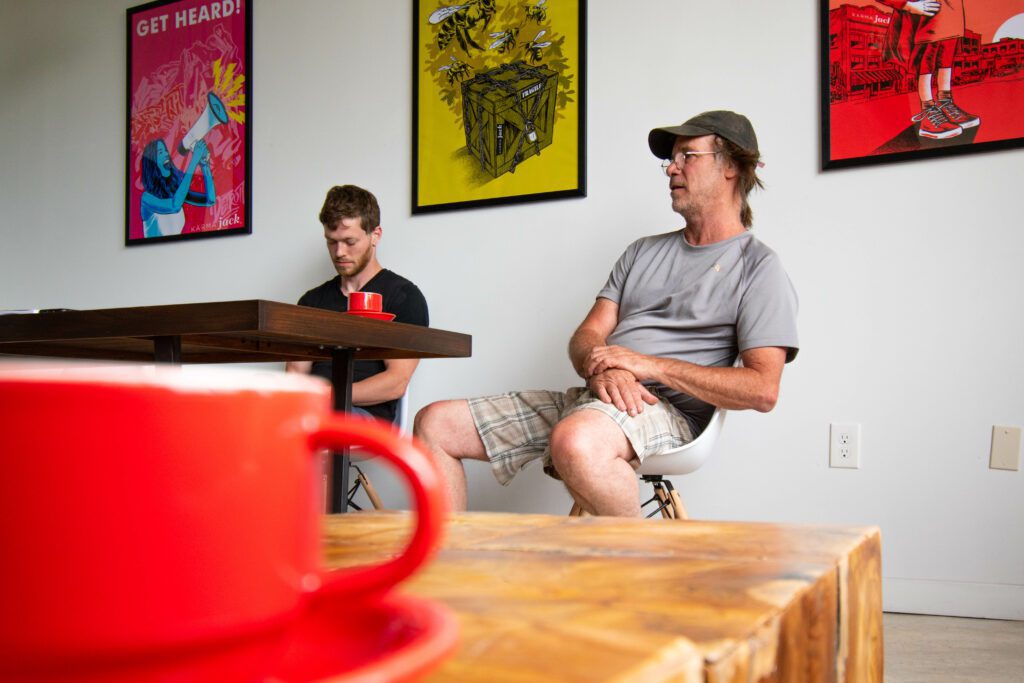 How does Detroit Bold grow outside the city?
Though there are more important things to focus on other than success, it is undeniable, especially on the part of Detroit bold, that they are experiencing it. The company has grown immensely. Their coffee is being purchased in all local Meijer stores, and at Meijer stores in select states, such as Ohio and Kentucky, as well as some Kroger stores. In addition they've made pitches for the popular reality TV show, Shark Tank. 
"I've done a lot of things with regard to taking this coffee to its scalable potential," said O'Neil. "But the biggest feedback I get is "'why would it be relevant outside of Detroit?'" 
What O'Neil has learned since receiving this feedback is that Starbucks, based out of Seattle, has expanded nationally and internationally, why can't Detroit Bold do the same? Detroit Bold's story is certainly relatable, especially for the average working-class joe. But getting that story to be relevant in states outside of just Michigan, Ohio, and Kentucky has been a big challenge according to O'Neil.  
O'Neil, influenced by Detroit's culture, held his head high and moved steadfast through the challenges and it paid dividends. He partnered with a growing marketing agency named, KARMA jack. Between the time they partnered and to the present-day, according to O'Neil "we have greatly expanded our swath on social media and online buying," and the coffee has been purchased in every state in the country.  
"The idea that Detroit Bold Coffee is not relevant outside of Detroit can be quashed, at least at the scale that we reached online," said O'Neil, "That is still small compared to the scalability of having a Walmart or national Kroger store sell our product."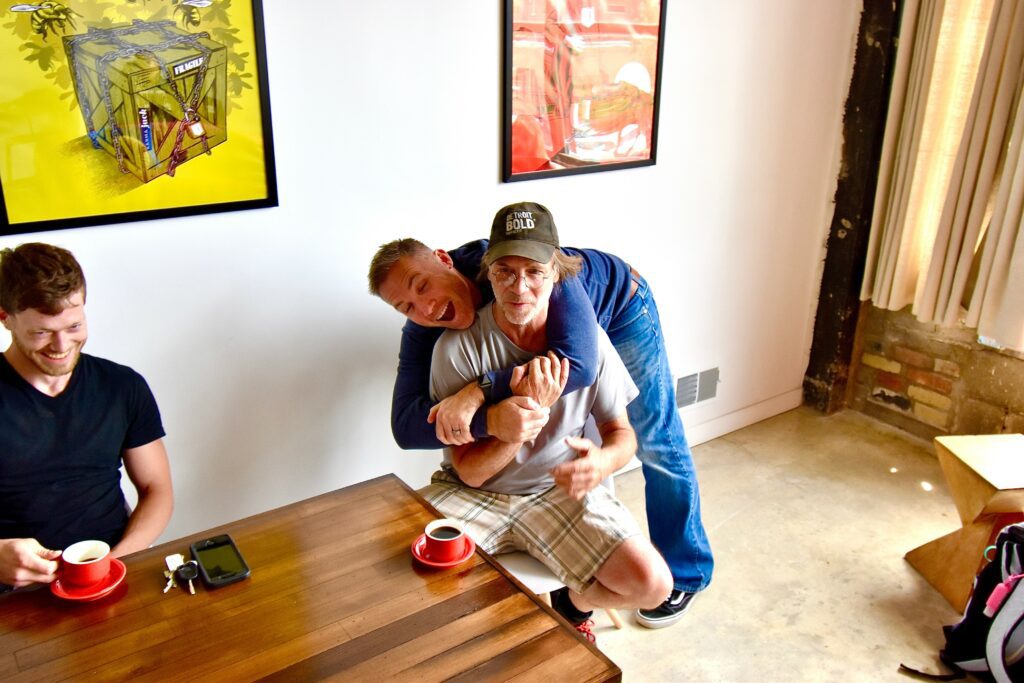 Detroit Bold puts the people first
Detroit Bold wants to be the awesome-style coffee for hard-working humans everywhere. You don't have to be from Detroit to have that same work ethic.  
Amidst the process of trying to get their coffee to expand, Detroit Bold Coffee Co. still puts the city first. Whether it's giving coffee to the homeless or organizing the Million Bag March, a campaign that was designed to raise money to create community cafes in the city's deserving neighborhoods. Those cafes would serve as a vehicle for stimulating meaningful connections. In addition, the proceeds of the march would be given directly to the community, creating employment opportunities as well as business grants.