Your Creative Branding Agency
Brand Guide Creation, Logo Redesign & Branding Services
Business branding suffers when there's a lack of
time, consistency, and

thoughtfullness
As a business owner, you have a lot on your plate. You don't have time to take on the creative branding of your organization. Hiring someone on Fiverr leads to a disconnect with your vision, and you're tired of subpar results and money down the drain. Your branding should be reflective of your company's identity–it's not the place to cut corners or rush the process.
It's time to stand out from your competition, have your vision actualized, and better connect with your audience. With a creative branding agency, you get a strong, consistent brand, save time to focus on what you do best, and grow your company the way you deserve.
Industry Specific Branding
What works for one industry isn't going to work for the next. Whether it's healthcare, real estate, technology, or insurance, branding for each industry has its own tone, style, and objective. We will work with you to identify your audience, and devise a strategy to ensure that your message reaches the people it needs to.
We refine your voice and plan your content in a way that leaves people with a lasting impression–whether that's feeling empowered or having learned something that actually impacts their lives. You are the expert in your industry, we're just your means of communicating all of your valuable knowledge to the world.
Does your logo need a refresh? Maybe what you have is outdated, or the colors aren't right. We can take your existing logo and bring it up to speed to reflect your brand's transformation.
This client wanted a clean, modern approach. We stuck with solid, easily identifiable colors and a timeless design.
This client had muted colors, and was a bit dated. We created a bright, abstract design that evokes positivity.
This client had a very simple, stoic logo. In their rebrand, they wanted upward momentum and a modern refresh.
Many businesses miss out on launching with thoughtful branding, delaying their growth. We've helped startups start the right way and make an impact right out of the gate.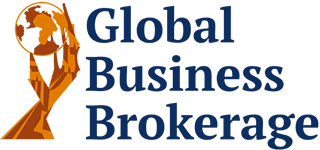 A company with decades of experience helping buy and sell businesses. We took an approach that speaks to entrepreneurs.

With its team's eccentric personality, we created a fun and light-hearted approach to a normally safe industry.

Helping organizations get more leads and meetings. We created simple, fun branding that speaks to professionals.
Brand and Style Guidelines
Businesses have a consistency problem. With brand guidelines, you get a clear instruction manual so anyone can uphold your universal messaging. Brand guidelines typically contain:
Consistent branding across all platforms
increases revenues by up to

23%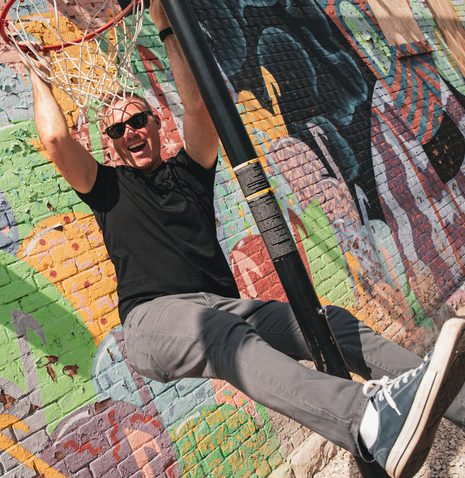 If you're wondering why your audience is ignoring you and your business is getting lost in all the noise, it probably comes down to inconsistent branding. Your business should come across as professional and consistent no matter which avenue a customer takes to reach you. If your website looks wildly different from your social media it will only be confusing for everyone. Consistency establishes brand recognition and builds trust between you and your customers.
It's like if you went on a first date with someone, and you really hit it off. But they show up to the second date completely unrecognizable, with a new haircut, a wardrobe change, and showcasing a totally different personality. That would be a major red flag.
Businesses Often Ignore The
Best Marketing Tool:

Storytelling
Your customers don't want to be bombarded with hard sales tactics. They want to go on a journey that will have a reward at the end—and we help lead them there. Our experienced creative branding agency, made up of a team of writers, designers, and content specialists, will collaborate with you to produce a unique brand identity. We tell your story in a way that will resonate with people.
Creative branding is an ongoing process that will evolve as your company grows. Not only can we build your branding or give it a creative refresh, but offer brand management for the long-term to help you stay relevant and on top of your game.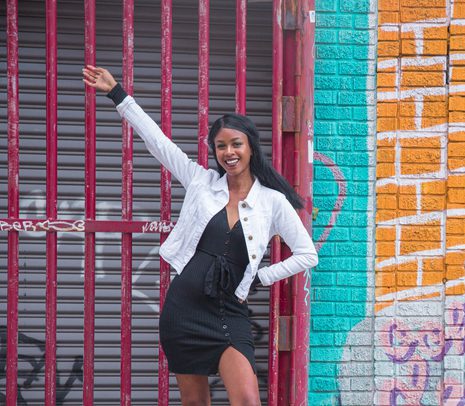 Our In-House Creative Agency

Brand Discovery
Our meet cute, if you will.
We fire off the questions to get to know your company, customers, the competition, and the challenges you're up against. You get to ask us stuff, too.

Verbal Identity
We create a completely customized creative branding strategy just for you. (That's right, we're exclusive.) We pull from previous data, industry trends, and your story to get you results.

Branding Execution
We execute that awesome content strategy–but theres more. We get our clients a great ROI by relentlessly following the data making sure we're always improving. Let's grow together.
Schedule A Digital Marketing Consultation
We've told you about what we do, now we want to learn more about you and your business. Schedule a consultation to speak with a digital marketing expert and create an effective marketing plan for your business. Fill out the form and we'll be in touch soon!