How To Boost Social Engagement Online
The Right Way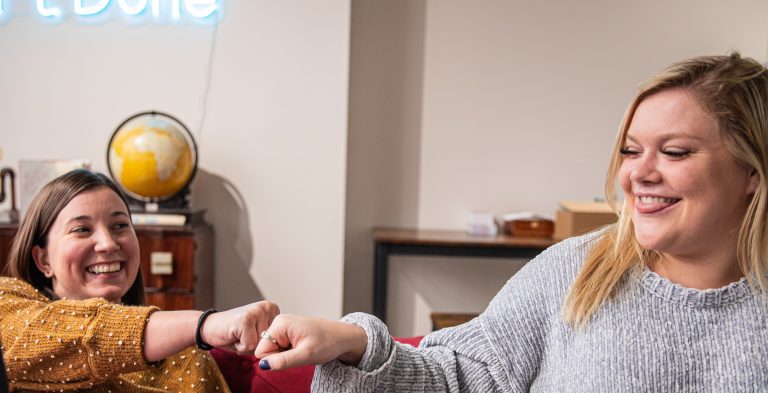 Social media isn't supposed to be a one-way experience. It's a place for connection and conversation. People keep up with friends and family, learn new things, meet new people, share experiences, and follow their favorite brands.
For small businesses, social media engagement can impact everything from brand awareness to sales. But if you're having trouble connecting with your audience or creating quality content, posting on social media can feel like screaming into a void. And that's no fun. So let's talk about how you can boost social engagement for your business the RIGHT way, and some tactics to avoid.
What Is Social Engagement?
Social media engagement is a broad term that covers all the ways people are interacting with your social media accounts and content. This includes likes, comments, DMs, shares, saves, clicks, and mentions. Engagement is a tangible way to measure how your content is resonating with your audience. 
Social media engagement is important because it directly translates into how much attention your business is getting online. Organic reach is how many people see your content without you putting money behind it. Although organic reach has been in decline, it should still be a part of your social media marketing strategy. Social posts that provoke interactions signal to the platform that the post should be prioritized, meaning they'll naturally get more reach. Now more than ever, customers expect brands to interact with them online, whether it's by responding to comments, asking for feedback, or providing customer support. Social engagement is how you build relationships and improve the experiences of your customers. 
66% of users between the ages of 18-54 view brands more favorably if they respond to customer service requests on social media. And people love to see positive interactions between brands and real people because it adds a human element. Just take a look at this feel-good back-and-forth between Starbucks and a customer.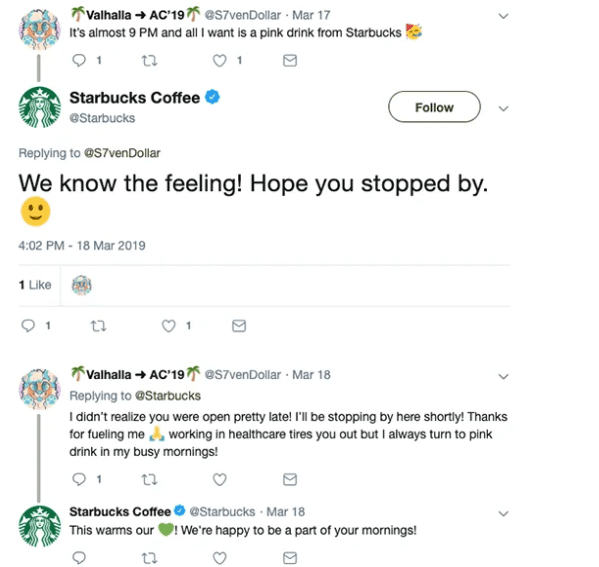 Don't Boost Social Posts – Here's Why.
Before we dive into our tips for boosting social engagement, we can't ignore the elephant in the room: boosted posts.
A boosted social post is a post that you can apply money to in order to boost it to an audience of your choosing. This is different from social media ads, wherein you build custom campaigns and invest in an advertising budget for the long-term.
Our advice to you? Don't boost social posts. It's an easy way to waste your ad dollars and not get the results you deserve. If you are only using boosted posts, you're not leveraging the full potential of what paid social media advertising has to offer. 
Boosted posts don't offer the same level of visibility and customization as paid ads. They will not lead you any closer to your goals, whether that's increased sales, conversions, greater reach, or brand awareness. It is better to run an ad with a specific campaign objective that aligns with your business goals. With paid ads, you have the ability to test creative styles, experiment with target audiences, and analyze reporting metrics to improve your campaigns.
Okay, now that's out of the way, on to the juicy stuff!
5 Ways To Boost Social Engagement For Your Business
1. Interact with your followers
If social media is a party, you can't afford to be the wallflower. You've got to be the guy breaking out a game of Twister in the living room. (Or whatever people actually do at parties.) 
Creating content is only the beginning. The real work is in socializing and interacting with your followers. Try to reply to every comment, DM, and story reply that you receive (assuming they're from real people and not bots). Replying with sincerity and keeping your voice authentic humanizes your brand and encourages people to respond positively.
2. Learn the algorithms
Every platform uses different algorithms, and it's important to understand each so you know the best way to boost social engagement. For example, on LinkedIn posts that get engagement within the first 60 minutes have greater reach. Instagram, on the other hand, doesn't factor engagement timing into its algorithm. (Luckily, we have a guide to mastering social media algorithms.)
3. Use hashtags
The trick is to be specific and stick to 3-5 hashtags max. When it comes to getting leads, being specific is best for finding relevant users in your specific market. If you go too broad, you risk competing with millions of other posts and getting lost in the sauce. For example #dogs would be way too general, but #doggroomingdetroit may help potential customers find your business.
4. Know your audience
To boost social engagement, you have to know who you're talking to. What platform do they spend the most time on? What are they interested in? Where are they most likely to connect with you? For example, LinkedIn is ideal for B2B companies, while TikTok might be the sweet spot if your audience is mainly Gen Zers.
5. Study your most engaging posts
Pay attention to what content does well on each platform. Analyze the metrics of your posts. How many people interacted with your posts and what types of engagement did they execute? What stands out about the post–is it the copy, the images, the way you cleverly used emojis? Experiment to see what resonates with your audience and lean into it.
6. Create shareable content
If you have to remind people to like, comment, and share to boost social engagement, maybe the content you're putting out there simply isn't interesting enough. Create content that provides real value. People share posts they enjoy or find valuable, whether it made them laugh or provided relevant information. 
Visual content like short-form video and images are more likely to be shared, so consider leaning into Reels or creating eye-catching graphics. Provide your followers with insights, behind-the-scenes previews, exclusive discounts, and hyped up announcements. Find ways to get them excited about your brands.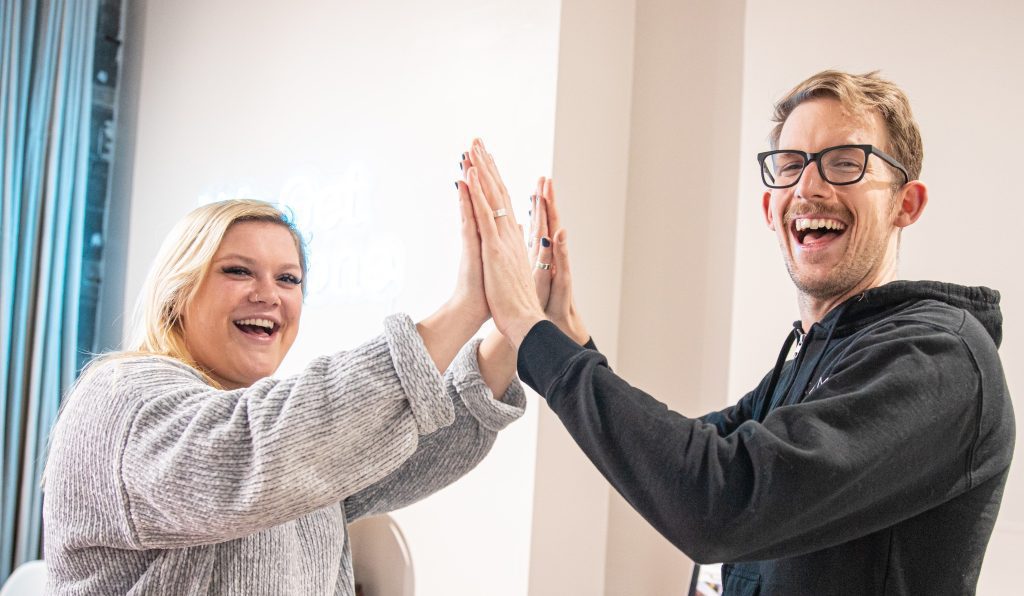 7. Don't hard sell
Hard selling is when you get straight to the sales message, and it's clear you're only there to promote your product or service. People get bombarded with ads all day long. It's second nature by now to scroll past and block out the noise. 
Take the softer approach by incorporating storytelling and focus on cultivating trust with your audience. You don't have to shove your product in their face and scream "BUY NOW LIMITED TIME OFFER." Demonstrate value by showing, not telling, and gently guide them to a specific call-to-action.
8. Experiment with paid ads
Paid advertising on social media can be a game changer for growing your business. Particularly with Facebook ads, you have access to a large audience and the ability to target specific audiences. Using paid ads allows you to get your business in front of the right people, resulting in more leads, higher brand awareness, and better outcomes for your business.
Don't know what to post on social media? Here are some free content ideas. 
Maybe you're doing all of these things already but still not seeing the results you want. Give us a call! We'll chat about your business, diagnose the issue, and give you a ton of advice.