You may ask, what's the point of reviewing the products of other people or companies? Don't you want to spend all your time marketing your own work? Despite what you may think, reviewing and promoting other companies' products can really pay off. It's Affiliate Marketing.
What is Affiliate Marketing?
Affiliate Marketing is very common on the internet. Everyone from Instagram Influencers to bloggers to YouTubers uses Affiliate Marketing. Affiliate Marketing is where you arrange with a creator or producer to promote or review their work in exchange for a portion of the profits. You could promote one company by reviewing all their products or you could promote a variety of different products that relates to one kind of area, like lawnmowers or coffee. You can monetize one blog post or engage in frequent marketing and promotion.
Now that you are an affiliate, it's your job to get the product to the consumers. You can market on social media, on your blog or Youtube channel, or through any means available to you. The key is that you don't charge more for the product if they purchase it through you. You've already arranged with the producer that you get a percentage of the profit for each customer you bring to the product. This becomes passive income that trickles in steady flow over the years. Each time someone buys a product from that one blog post you make money from the finder's fee, no extra work is required. Depending on the effectiveness of the content, you can add quite a lucrative supplement to your income. You can arrange a relationship directly with the producer or you can use an Affiliate Network.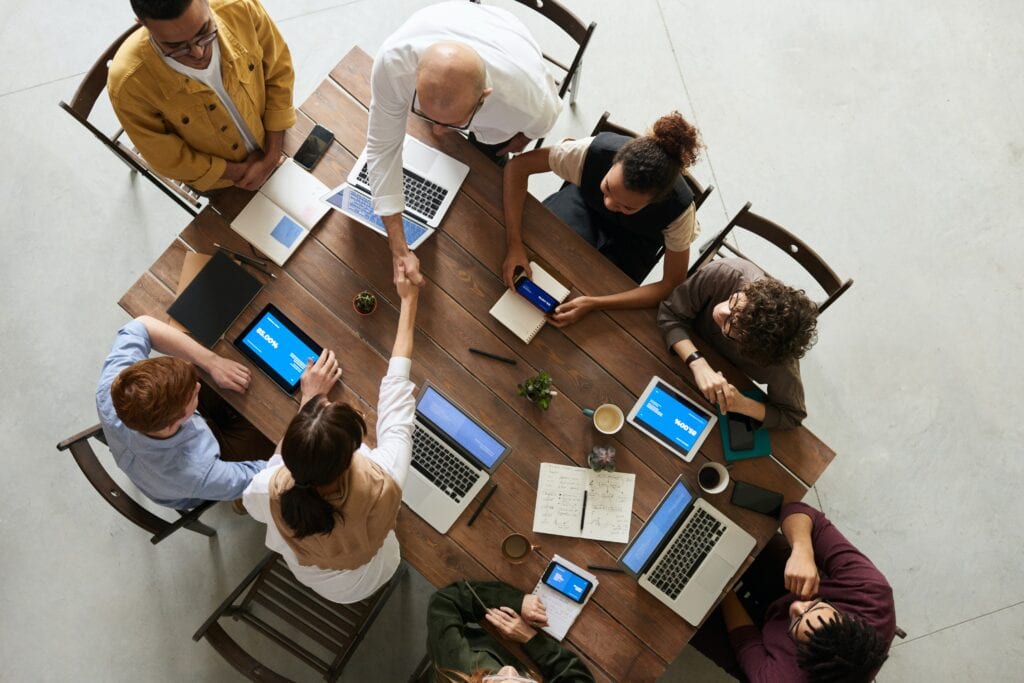 What is an Affiliate Marketing Network?
An Affiliate Network handles all the details of your partnership and keeps it running smoothly. They deliver the products. They take charge of funds and payment. Affiliate Networks often list what companies and products are available for Affiliate Marketing. These networks can be a great help when dipping your toe into the lucrative waters of the Affiliate Marketing world.
Find a product that you're passionate about and strengthens your brand. Then get to promote it. If you do Affiliate Marketing well it can be extremely lucrative. It can seem complex and intimidating, but upon second look it's actually quite simple. It's an easy way to make money while building bonds and connections with other brands and companies. Affiliate Marketing is the lifeblood of the Internet Economy so don't be afraid to break into the market and get your piece of the pie.
What are the best Affiliate Marketing Networks out there?
The key to finding the best network is finding the best network for you. But, some of the most popular Affiliate Networks are Amazon Affiliates, Shareasale, Clickbank, CJ Affiliate, and Bluehost Affiliate. There are numerous others that you can find easily. Each one has their own advantages and disadvantages, so do some research and find the one that works for you. Let's take a look at a few.
In July 1996, Amazon's first affiliate program launched and since then has become one of the biggest and most well-known affiliate programs. Amazon Associates has an easy and free application. You do not need to apply for each product individually like other networks require, you choose what products to be an affiliate for. With Amazon's wide range of products and locations, it is a great place to start. As you know that Amazon has pages and pages of products that ship almost anywhere. Sometimes, there are bonus additional promotions that you are able to take advantage of like Amazon Prime or business accounts. However, Amazon Associates is known for changing its terms and conditions often, which can lead to lower commissions.
Similar to Amazon Associates, Shareasale is very popular for Affiliate Marketing with free and easy signup. There is a wide variety of products from nearly 5,000 vendors that go through a Power Rank system. This guides you to the vendors right for you. While being an affiliate at Shareasale, there is a payment option not offered by many other Affiliate Marketing Networks — digital payment options! Though, for those new to Affiliate Marketing and still building their following, consider that Shareasale can delete your account if your balance remains under $25.
Since being founded in 1998 ClickBank has zero unanswered customer complaints. ClickBank is notoriously known for its high commission rates compared to other Affiliate Marketing Networks. The database is also very easy to maneuver, making finding a vendor for you quick and painless! Not to mention, payout twice a month is an option to keep in mind. ClickBank even has a ClickBank University to show those who are new to Affiliate Marketing the ropes. Although ClickBank offers a wide variety of products, it has gained its reputation for eBooks.
Another very popular Affiliate Marketing Network is CJ (Commission Junction) Affiliate. There is free sign-up but it is a two-step process. You first apply to become an affiliate on CJ Affiliate, but then apply to each vendor individually. Although not every vendor will accept you, there is a large array of vendors from various brands. CJ Affiliate works with deep links on your website that appear as product widgets. While working with CJ Affiliate, you are mostly on a pay-per-sale basis.
Bluehost Affiliate is one of the top hosting sites WordPress recommends. Sign-up and referral is an easy, free, and straightforward process. Bluehost offers free SSL (Secure Sockets Layer) certificates and free domain name registration to help jump-start your Affiliate Marketing career. A downside is that your audience needs to be looking for web hosting.
An untapped area when it comes to Affiliate Marketing that many companies do not think about when searching for affiliates is social media influencers. Anyone is able to create a profile on a large social media platform. You are able to create brand deals with brands to promote their products or services for a commission fee. This promotion can be done by posting images, videos, tweets, or shoutouts with either a promotional code or a link in their description.
The upside to social media is that since followers choose to follow you to view your content, that means that they like your content and trust you. You have the freedom to choose the brands you promote for products that fit your audience demographics and niche the best, bringing you the most product. The downside though is that it can take a long time to gain a following if you are starting out from scratch. Also, you may be doing a lot of reaching out to companies, and they could not respond.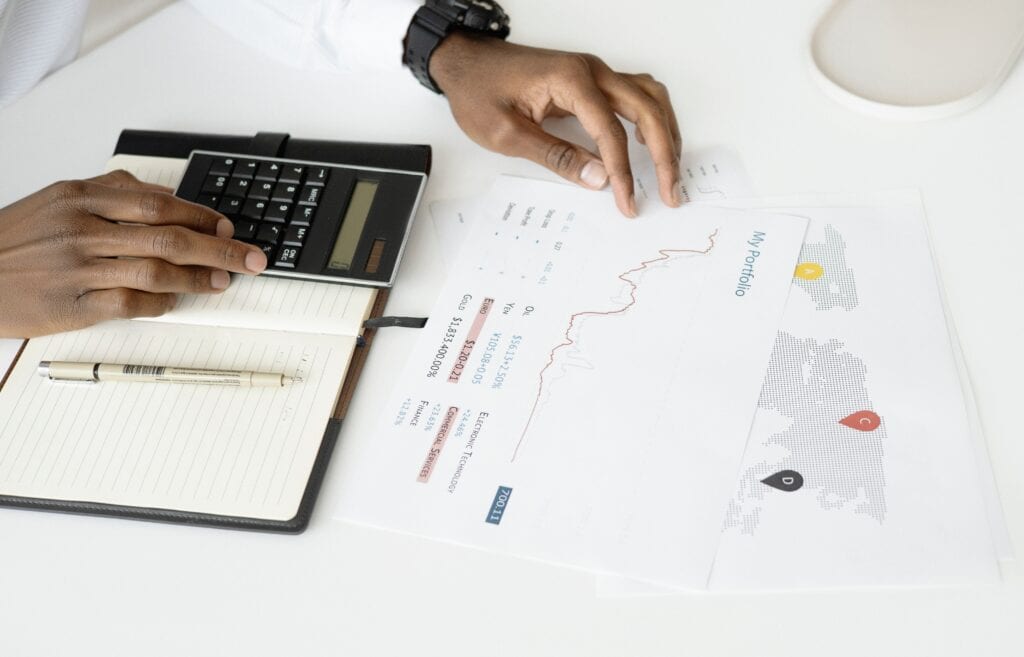 What is a Cookie and why do they matter for Affiliate Marketing?
Sadly a cookie for Affiliate Marketing is not the dessert we are familiar with. The type of cookie we are talking about is a tracking cookie. A tracking cookie is data gathered at the end of a consumer's visit or purchase. This information is stored in your visitor's browser. These cookies are useful to identify where the sales and referrals come from, so you are the one who gets a commission. Similar to real cookies, these tracking cookies have an expiration date. This expiration date is decided individually by each network. Essentially, the expiration date is how long a consumer has from their initial click on the link to make a purchase.
It is important to pay attention to cookie lifespans when choosing a network right for you. Amazon Associates has a notoriously short cookie lifespan of only 24 hours. While Bluehost Affiliate has a cookie life of 45 days. Essentially the longer the cookie life, the better for the affiliate. Otherwise, the purchases after the date and you will not receive any revenue.
To elaborate, if you are an affiliate for a vendor who sells digital marketing services. Let's say the vendor you are affiliated with has a cookie life of 30 days. You rave about this service on your page and attach the link for visitors who are interested in learning more. The link they click on creates a tracking cookie. The visitor then has 30 days to decide to make a purchase. Then, you receive the commission because the cookie told your vendor that that sale was from you.
How do I become a Great Affiliate?
Now, you are familiar with some of the most popular Affiliate Marketing networks and how to navigate through one. Let's look at what it takes to become a great affiliate.
Find a niche that you are interested in and suits you. Don't try to sell every product, instead establish a niche you can gain a following of people. This following will be continuously interested in products and services within that niche. You also build a reputation and credibility within this niche so consumers trust you.
Create good content in order to engage followers and subscribers. The better the content, the most likely they are to click on a link, look at a brand, or make a purchase! Creating good content requires knowledge of the products and brands. That way, you can write detailed descriptions of the product. Make sure you know the brand, the products, the services, and how they work. Pay close attention to how the product stacks up against the competition, this will make you stand out from competitors!
Trying the products yourself is a great way to be able to become familiar with the product so you are able to create great content. If you are not able to try the product, research demonstrations and reviews are a great place to start. In knowing the product, you are able to answer any questions consumers have.
Consumers asking questions are expected, but if you ask your consumers questions this will surprise them. Questions are a great way to engage the consumers. It makes them know that their opinions are valid and matter. This will make it more likely for them to come back in the future for other products.
Know what is successful for you and what is not, so you are able to mimic these habits in the future and continue to have success. And to learn more about what is successful, use analytics to track almost anything and everything. With analytics, you are able to see which content is most popular, the number of new and returning visitors, what links people are attracted to, and so on.
Do not just be a salesperson. Consumers are able to see right through you if you are just trying to sell them a product or service for money. Though that is the point of sales, do not make it the motivating factor on your website. In utilizing the previous steps, you appear passionate and authentic with consumers, making them trust you.
How do I become a Great Vendor?
Similarly, to becoming a great affiliate, there are good practices that vendors can use to catch the eye of potential affiliates.
Decide on a good Affiliate Marketing Network
To begin, be sure to choose a good network that has good benefits for yourself as a vendor but also has good benefits for your affiliates. Otherwise, if you choose a network that does not have affiliate benefits, your pool of applicants shrinks greatly.
Oftentimes, vendors forget that affiliates are looking for just as good of opportunities as they are. Setting high expectations on both sides attracts and keeps affiliates. These expectations can be communicated between each other. Be sure to continue to discuss these expectations as your relationship grows. Even just communicating with your affiliate makes it clear that this is a serious matter since some vendors ignore it.
Another important part that comes with setting high standards would be making sure that you are setting reasonable commission prices for the affiliates. People work harder towards a goal when the reward is much greater. 
Know your Affiliate Marketing Competitors
Check out other vendors. Look at their marketing tactics including their brand identity, communication, commission prices, and deals as in discounts or coupons. This can be a fantastic place to start gathering information. You can see how you stack up against the competition and whether you should alter anything.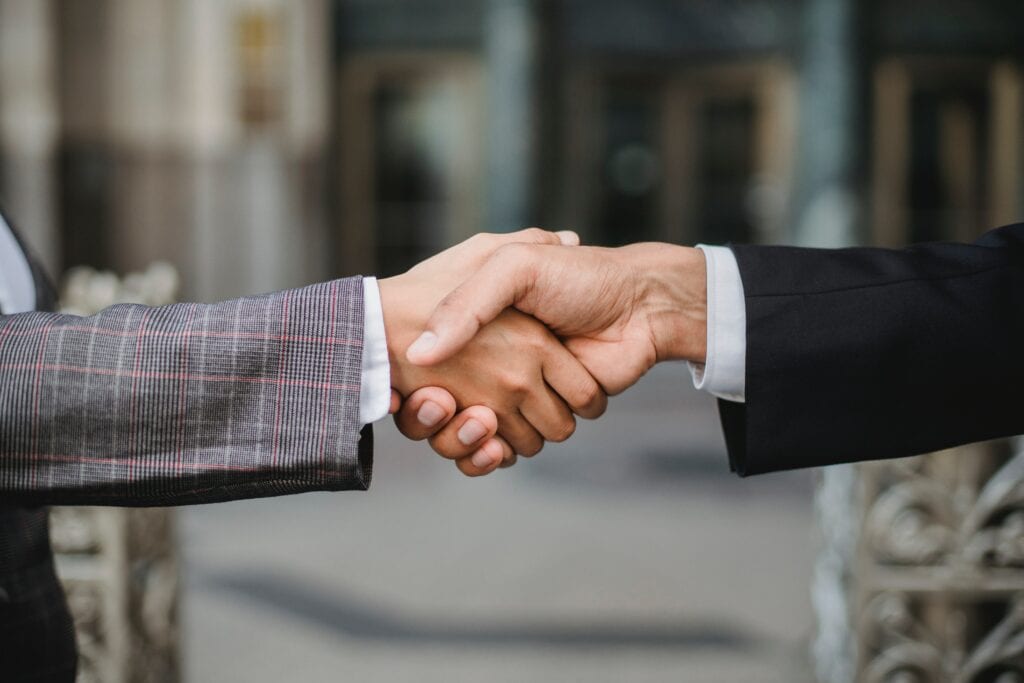 Is it better to be an Affiliate or a Vendor while Affiliate Marketing?
Depending on your personal situation and desires for Affiliate Marketing, will determine if it is better for you to be an affiliate or vendor. Both are looking to build an online business, just in different ways. It is important to know both sides of the story though, to gain an appreciation and understanding for what they do.
Clearly, an affiliate is a good way to grow as a business as a promoter. Compared to vendors, affiliates tend to have an easier time signing up for a network and more choices. You are able to have the freedom to establish your own niche, and you are able to choose what products you are promoting. Although you do not have to take any time to create a product, it may take a long time to gain a following and credibility. Also, depending on the network you chose, you may have to go through the lengthy process of applying to each vendor.
On the other hand, a vendor is a good way to grow your own brand. If you were an affiliate, you would promote other products, not your own. As mentioned, you may have a little lengthier application than an affiliate. But you may be able to choose which affiliates to accept. With being a vendor, you have little to do in terms of marketing, as the affiliates do that for you. But remember that that leaves the affiliates in charge of the marketing, so just make sure you trust them. Just like an affiliate, it can be a difficult process in the beginning.
Are there drawbacks to Affiliate Marketing?
Affiliate Marketing is clearly a great tool to utilize to promote your business, but it is not perfect. It is important to take into consideration some of these small drawbacks.
When you begin Affiliate Marketing, it can be a daunting task for you and the potential affiliates. As you begin, your brand goes into a pool of your competitors. There, you have no control over the competition or their marketing. Put trust in your brand that you stand out against the competition. It is important to keep in mind that affiliates are working on commission-based salaries. Affiliates stray away from programs that do not have good benefits. It is important to research networks from both ends in order to be knowledgeable about the other side.
You don't always know Affiliates
Similarly, if you do not have close relationships with your affiliates, you are not in control over the message sent from them. No good affiliate would portray a brand in a bad light. But, some affiliates may not look too much into the message they are sending if they are looking for quick cash. Though, this technique would not get them much money. It is important to have a clear brand image in mind. That way it is difficult for affiliates to change the message you want to be sent.
Likewise, if an affiliate is not putting much consideration into the marketing, the lead quality may not be as good as if your company focused on marketing or had a marketing team. Again, a smart affiliate would put careful consideration and choose the vendor wisely to create the most traffic and profit. Why would they choose a product or service to promote that would not drive their profit?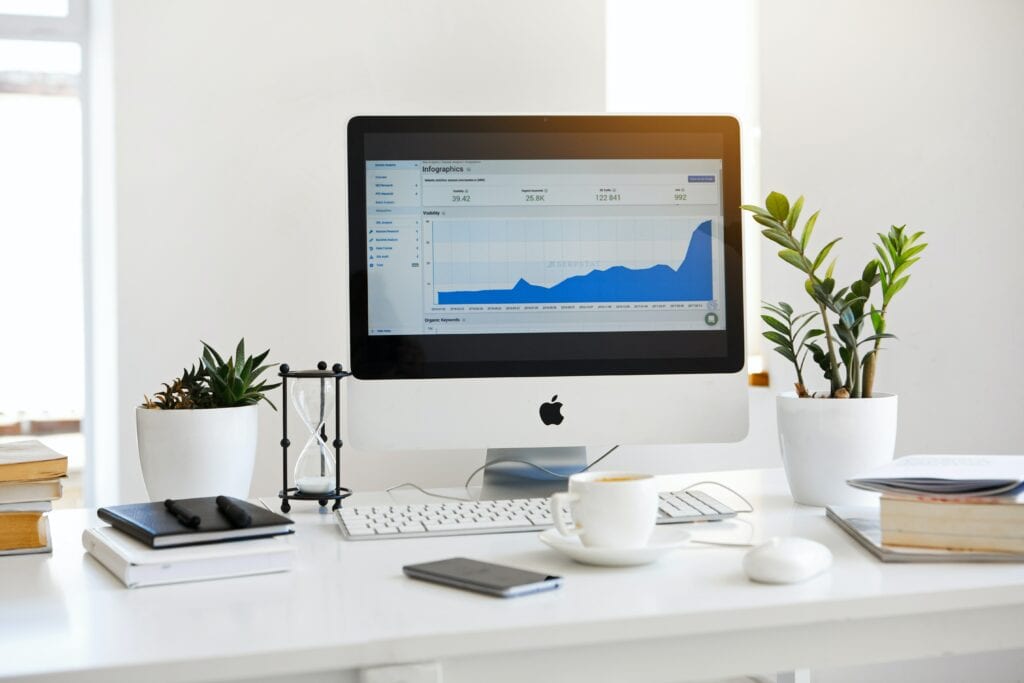 How can I use Affiliate Marketing to Grow my Business?
Now that you know what Affiliate Marketing is and programs to consider, you may be wondering how Affiliate Marketing will grow your business?
Affiliate Marketing is Low Risk
Affiliate Marketing is a great way to grow your business, with very low risk. There are very limited start-up costs that even the smallest of businesses can fulfill and quickly break even. With this small cost, you are essentially paying only for results as you almost never lose money. You won't have to spend money to tend to potential leads that may not follow through. Not everyone who clicks on a link may purchase your product. But, they are exposed to your brand for almost no cost.
Affiliate Marketing lets you Choose your Affiliates
Depending on the network you utilize as a vendor, you are able to handpick your affiliates. You can make sure they are hardworking, fit your brand's agenda, and drive your profit. Your affiliates typically understand your industry — why would someone want to try to sell something they are not knowledgeable about? If the affiliate is smart, their followers will not only trust them but also be interested in similar products or services as the ones they are selling. You can count on traffic to your brand. 
But, it is not necessary to choose your affiliates, you can leave it open for affiliates to select your products and services in the catalogs. And if you leave your brand out for all affiliates, your products and services reach more people than you can imagine.
Affiliate Marketing lets you Choose your Marketing
With Affiliate Marketing you are able to choose the marketing. Whether you want the affiliate alone to drive the traffic to your brand, or if you want to provide incentives like discounts or coupons when they click on the link. Discounts allow people to be more willing to try a product or service: "If I don't like it, at least I didn't spend full price!"