Understanding Ads on Facebook:
Get the Most Out of Your Marketing With These Tips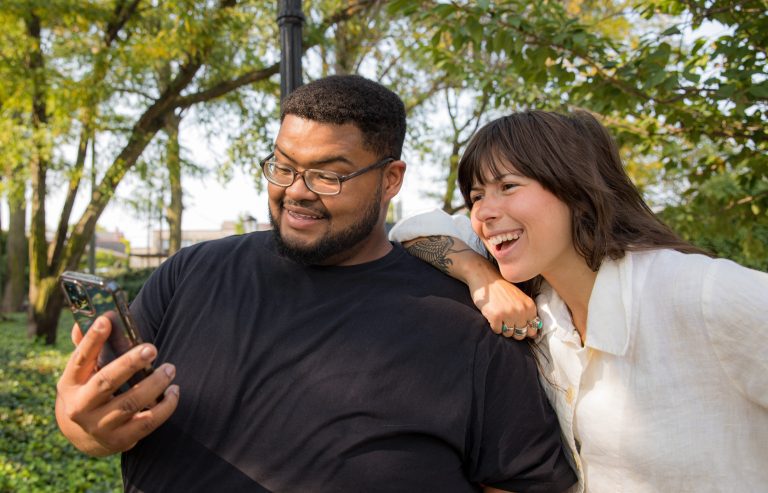 Okay, we know what you're thinking. Who still uses Facebook? Turns out, it's not just your cat-obsessed great aunt Edith. Despite being entangled in multiple controversies and criticized in documentaries like The Social Dilemma, Facebook remains the world's most widely used social media platform, with nearly 3 billion monthly active users as of 2022. That is to say, if you're not utilizing ads on Facebook in your current marketing plan, you're doing your business a major disservice. The truth is that organic social can only get you so far, especially because of the way algorithms work–more on that here. When performed strategically, paid reach can not only grow your following but get you leads. Ads on Facebook are one of the most important tools to help your business succeed. 
In this blog, we'll cover why you should be taking advantage of ads on Facebook, and some tips to help you create an effective advertising campaign. Let's dive in.
Why Use Ads on Facebook?
Audience size: It's hard to argue with such a massive reach. Like we said, nearly 3 billion active users. Considering people spend an average of two hours per day on social media, that provides plenty of opportunities for them to see ads.
Organic reach decline: The average reach of an organic post on a Facebook Page is about 5.20%. Social media platforms essentially operate on a pay-to-play model. Meaning if you want people to see your content, you're going to have to put money behind it.
Analytics: There's no guesswork here. Ads Manager lays out metrics about your weekly reach, post engagement and performance, page likes, clicks, conversions, sales and more. You can see what's working and what isn't, using this data to adjust your strategy moving forward.
Targeting: The targeting options within Facebook Ads is unparalleled. You can target users by location, demographics, age, gender, interests, behavior, and more. As you likely know, getting your content in front of the right people makes all the difference in finding authentic leads.
Cost-effective: Facebook ads are among the most cost-effective ad types. With testing, remarketing, and reporting capabilities, you have the ability to make the most of every dollar you spend. You can spend as little as $5 per day on Facebook advertising and see results.
Tips For Using Ads on Facebook Effectively
1. Targeting
As we mentioned before, Facebook's targeting capabilities are truly incredible. Most businesses should focus on location, age, gender, and interests. For interest targeting, you'll have the option of broad categories or detailed interests. Detailed interests allow you to target users based on information in their profile including their listed likes and interests. Focusing on these increases your chances of reaching people most interested in your product or service.
2. Lookalike Audiences
A lookalike audience is a type of audience targeting that allows you to target users who share similar characteristics to your current customer base. Creating a lookalike audience helps you to find more people who are likely to be interested in your product or service. They can be created through customer lists or through user behavior on your website or pages.
3. Retargeting
Retargeting ads allow you to connect with past customers and those already familiar with your  brand. For example, you could retarget users who have visited your site, left items in their cart, or clicked on an ad. On average, retargeting ads are 76% more likely to be clicked on than a regular display ad. You can draw in past customers with discount codes or by showing them products that complement their original purchase. For example, if they bought a pair of hiking boots, suggest they buy some socks to keep their toes cozy on the trails.
4. Placement
Placements are where you decide to run your ads. Depending on the objective you choose when you create your campaign, your ads can appear in Facebook or Instagram feeds, stories, reels, inboxes and audience networks. The right Facebook ad placements can help you target specific segments of your audience. By figuring out which ad placements get the best results, you can optimize your ad spend and put your money where it counts.
5. Create a Landing Page
Building ads on Facebook and enticing people to click is just the beginning. The next step is sending visitors to a high-converting landing page. This page should have a registration form or email submission box that you'll track as a conversion. The focus of the landing page should be to get them to take action, like signing up for your newsletter, so you can keep the relationship going.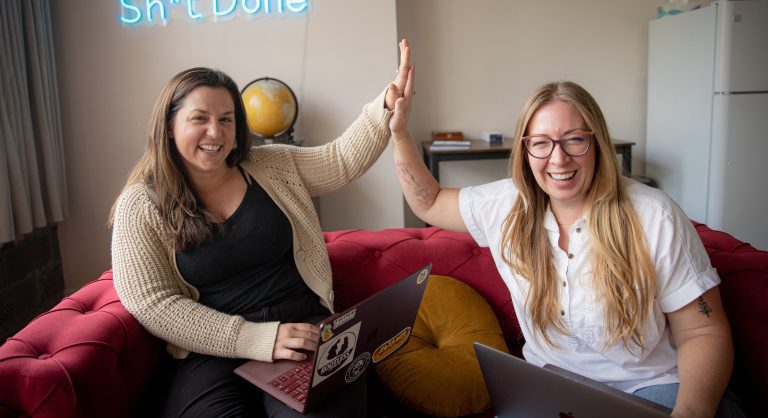 6. Track Ad Performance
Facebook Ads Manager provides detailed data on how people interact with your ads, including metrics on performance, delivery, and engagement. You need to monitor your ads throughout their lifetime so you can learn how to improve future campaigns. Ad performance will naturally decline over time, and when that happens you should refresh ads with new images and copy. 
7. A/B Testing 
A/B Testing compares different versions of your ads so you can see what works best and improve future campaigns. Experiment by changing variables such as images, text, audience, or placement. By testing a few options, you can see which works best to create a more profitable ad campaign.
8. Keep it Simple
You only have a short amount of time to capture users' attention. Your copy should be short and sweet, communicating what you're offering and why people should care. Don't use low-quality or blurry images, stock photos, or images that you don't have the rights to use. Images of people tend to perform well, just make sure they're consistent with your brand. Avoid being deceptive or clickbait-y with your message. Not only will it drive people away, but you can get banned from Facebook.
9. Create Videos
Facebook video ads are a great way to grab your audience's attention, as people generally engage with videos more than with a still image. Videos let you get creative while delivering more information and value to your audience. Keep in mind that shorter ads perform better on Facebook, around 5-15 seconds is an ideal length.
10. Optimize for Mobile
There's nothing worse than clicking on a link on your phone, only for the website to come up distorted and impossible to read. Always make sure your content looks good in mobile view. Using mobile optimization technology, sites reformat themselves for that device, creating a better experience for the user. Otherwise, you'll lose people's attention immediately. 
11. Include a Call-To-Action
A Call to Action (CTA) leads people to take action, helping them to make a faster decision. It should be clear and concise, such as "call us for a quote," or "schedule an appointment." 
12. Set the Right Budget
Don't go big or go home. It's okay to start small and slowly increase your spending over time. Set your budget limit to what you can comfortably afford but that will still get results. $15-$20 a day is enough to start gathering data on ad performance. You probably won't want to increase your budget until you've tested your ads and they start earning a return on your investment. 
13. Proofread
Always triple-check your work. A small typo could cost your brand its credibility and draw attention away from the purpose of your ads. Proofread thoroughly before making your campaign live.
14. Keep Posting Organic Content
Don't skimp on organic posts just because you're running ads. One of the first places people will check to learn about your business is your Facebook page. Keep your profile complete and accurate and post regularly. This will make users feel more secure about your brand and help turn them into potential customers.
Bonus Tip: Don't Boost Posts
Just clicking "boost this post" doesn't work. It's a waste of money, and you'll get nothing in return. You can't control your spend, you can't target or test, and you won't get the reach you're looking for. Paid ads on Facebook are far more effective, as long as you have the right strategy.
There's a lot to unpack here. If all of this was super confusing, you're not alone. Luckily for you, we're experts in Facebook marketing. Let's grow together–schedule a call with us.