7 Questions to Ask Yourself
Before You Start an Online Store.
The world of online shopping has been noticeably more prosperous lately when trying to start your online store. You must ask yourself these seven questions before you start an online store. It may not seem easy to wrap your mind around this digital platform where people can trade money for products/services. But we're here to help you answer these seven simple questions that will launch you into successfully starting your online store.
Which platform do you use for Ecommerce?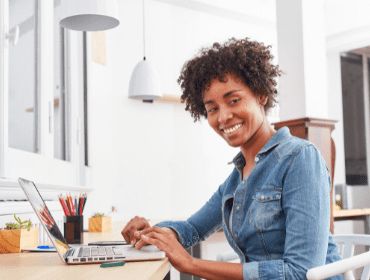 First, let's break this down. Ecommerce (electronic commerce) is the process of buying and selling products/services over the internet. Additionally, an eCommerce platform is the software platform that you will use to create your online store.
Now let's look at some of the most popular eCommerce platforms that you can choose from. The majority of these e-commerce platforms have the same services.
Square
Square 

is a great tool that can support many aspects of your business. It's because this platform will seamlessly combine all of your in-person and online sales through its operating system. Square is an excellent option because of the flexibility of its eCommerce platform. Your customers will be able to securely pay with credit or debit over your website or app. 
Luckily, there is a free plan available if you want to give it a try. This platform can be your one and only payment processing solution. It involves no coding, so it's effortless to use. Square has multiple different payment plans for your online store. But it does not allow much customization, and it is limited in some features.
Shopify
Shopify 

offers a quick and easy setup that allows you to create your online store without any hassle. This eCommerce platform is very user-friendly to you, the owner, and also your customers. Plus, Shopify offers its own app store. For example, they have an integrated accounting software that will be able to handle all of your accounting needs.
It's important to note, Shopify is definitely on the more expensive side, primarily because it's geared towards more prominent eCommerce. Also, it offers a lot more free features while there are some you do have to pay extra for.
Wix
Wix

offers a free plan that allows you to design your online store. You won't be able to sell any products/services without paying for a plan. There are multiple user friendly themes you can customize for your online store. They also make it easy for you to sell on different social media platforms. You can also sell your products/services on eBay and amazon.com through your online store plan. 
Wix gives you the option to be able to sell subscriptions and to receive different currencies from around the world. With their very competitive price range, Wix also offers an excellent opportunity for your customers to make membership logins.
Which email service do you use for eCommerce?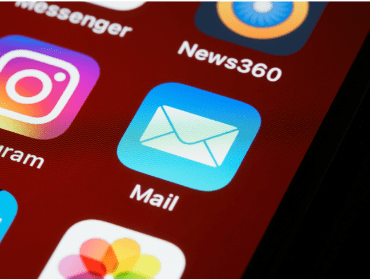 Secondly, there are a few different ways to connect to your customers, and email is still a valuable way to connect. And the use of email is endless; you can use it to bring back customers or give your current customers an incentive. Also, show new products/services to your existing customers.
Let's check out some of these great tools to market your products/services on your online store by email.
Sendinblue
Sendinblue

 offers a lot of modern marketing tools that can produce results. They provide an impressive CRM (customer relationship management) software that manages your online store's community and interactions with customers. Additionally, it offers a free plan that allows you to send up to 300 emails per day. If you upgrade to a paid plan, you will have access to SMS messaging and A/B testing.
However, Sendinblue does lack in their newsletter template themes. There are some options where you can add an HTML code if you want to use a template builder. The current templates are not terrible but are not drastically customizable.
Mailchimp
Mailchimp

 

is the most commonly used email service because of the price and the easy user interface. You can email up to 2,000 people on the free plan. The plans do get pricier after you surpass 2,000 people. This email service does lack in advanced automated responses.
Unfortunately, Mailchimp is limited in the automation of emails. The lack of advanced email automation is noticeable between them and their competitors even when you pay for a plan.
Klaviyo
Klaviyo

 is a

 very unique because it can be seamlessly integrated into the Shopify eCommerce platform through its app store. Since this email service is a part of an eCommerce platform, it is really focused on finding the behavioral and transitional data. Most likely, you will be only using this email service if you have Shopify, so it also tracks website usage with users.
This is only a desktop and web based supported email service. Klaviyo also has a free trial and a free plan option, but only for ten people. If you want 300 people on your email list, you'll have to pay $25 a month.
Which shipping service do you use?
Thirdly, shipping is definitely on top of the list for what to consider when you start an online store. This is an essential process to think about because it is what gets your product to your customer. We can also think of this as a restaurant. There is a waiter/waitress that brings your food from the kitchen to your table. If the food was wrong or it took a long time, most people like to take their anger out on the waiter/waitress, But in reality, the blame goes towards the kitchen.
Let's take a look at some of the most popular shipping services. It is insightful to know how it operates to make sure that your package gets delivered safely and on time.
Pirate Ship
Pirate Ship is a great way to ship out products from your online store. You were able to import directly from pretty much any eCommerce platform. There is a simple one step form that will allow you to create a label. You're able to print labels immediately after a purchase. There is also no monthly cost and no credit card or transaction fees. You pay for what you ship. Also, you can customize the shipping notifications and schedule when you want your package delivered.
Shippo
Shippo shipping service is a cloud-based service that allows you to access your account via a web browser. There are also many payment plans that you have to consider before you subscribe. For example, there are different levels like professional or Premier. And in those, you pay a monthly fee for how many packages you ship per month. There is a pay-as-you-go option as well.
Shipstation
Shipstation is very integrative with many different eCommerce platforms. There are a ton of automatic features that allow you to set automated replies. There is a free trial available that is limited to some features. Shipstation has shipping and support limits on some of the plan levels. In order to have live chat support, you have to go up to their third level which is $49 per month.
How do you make your online store easy to navigate?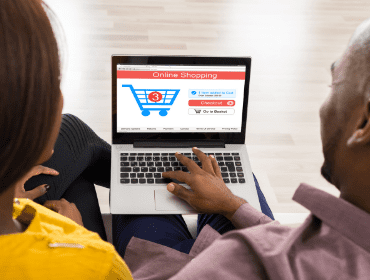 In addition, We always like to pretend that if we want our audience/buyers to do something, we always make sure that it's easy enough for them to do it as if it was their first time ever. The easiest way to attract the buyer is visually, especially on an online store. Making everything cohesive and appealing will drastically improve your buyer's experience.
Make sure all of the needed information is upfront where customers can see. Always having the search bar at the top is a good idea because it is mostly cohesive between different websites. Creating the buttons to have a bright color so it brings attention to customers. So they know where everything is and don't have to search for long.
This also all depends on what eCommerce platform you use because some give you more customization than others. Also, most of the eCommerce platforms that we've listed above all have some type of tracking added to a plan. You should be able to receive an analytics report. It shows what your visitors have been clicking on, searching, or even how long they spend on a page. It is vital information because it can help you improve and adapt your site. This can increase navigability and produce a higher conversion rate.
When creating your online store, you must be intentional to make a good impression when people visit your website. Buyers are typically quick to judge from just your homepage page. So make sure that you catch the attention by achieving a great layout and a simple color scheme.
How do you lower your costs?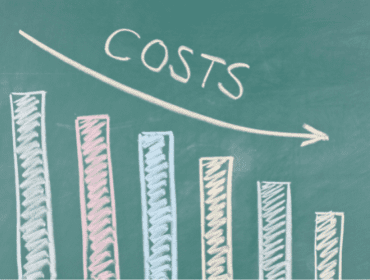 You may need to lower the cost for many different reasons. It maybe you just want to be more efficient with your spending. Or it could be possible that you are spending a little bit too much, but there are some efficient ways to lower your cost. 
To start, you can go through all of your monthly subscription payments. Narrow that list down to the most necessary and what is needed to make your online store still run efficiently. You don't want to be stuck with the bare minimum. This is also a great way to look through all of your assets. Make sure you're not overspending or paying for something you don't use.
Secondly, you can go through additional costs that you may be spending. It may be the packaging, advertisement, or even paying staff. Most packaging can be changed to save a little bit of money. You still don't want to lose the quality of your packaging, especially if it's getting shipped. It is obviously not a good idea to ship something fragile in packaging that is not protective.
If you're looking at lowering the amount you spend on advertisement, definitely weigh the odds. You don't want to completely cut the advertisement funds. That is still a vital way to support your business. Most eCommerce are small businesses, so cutting down on your employed staff may be very difficult. But it is a great idea to focus on what can make you more efficient in your spending.
If you want to read more information on how eCommerce can reduce costs, check out this article: How to Reduce E-Commerce Overhead.
How do you increase site traffic?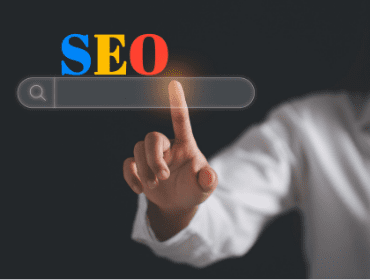 Having an online store means you want to have enough traffic and purchases on your website to support your business. In order to do this, you must have a decent amount of traffic of people that are willing to buy your product/service. There are many different ways that you can increase site traffic. This require a bit of strategy and when done correctly, you could experience a large number of buyers. 
First, you should invest in social media ad campaigns. These ad campaigns can be run on Facebook, Instagram, or any other social media platform. This is usually where the majority of your audience will be. By running a social media ad, you will pay for the amount of time you want your ad to run.
Secondly, you should use SEO (search engine optimization). This will strategically increase the viewership of your ad or website. SEO is a way of increasing your website traffic that is not paid search engine results. To optimize your ad or website, you will need to use keywords/phrases that are unique and that identify your brand/website.
Also, you want to add words that are typically searched that coincide with what you were selling. So when someone searches for something that is related to the website. Your business will be towards the top of the list. There are multiple different programs that you can use to help with figuring out how to optimize your website.
How do you advertise your online store?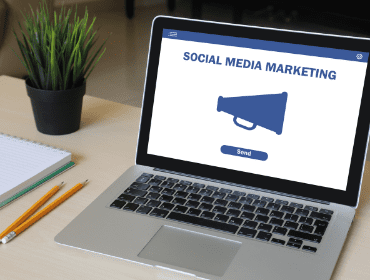 There are many different ways to advertise your online store. Like we discussed above, you can definitely promote on social media. That is where the majority of your customers are. Social media is definitely vital for all online stores. This is a great way to reach out to customers and secure new customers as well. You can advertise with pictures of your product or videos of your product/service in use.
Word of mouth is also a great way to advertise for your online store. If somebody hears a good thing about your business from a trusted source. They are more likely to try it out. A great way to reach out to your customers is by replying to the reviews. You could send a thank you card, or add a little gift into the package that you shipped to them. Also, having friendly customer service is key to making your customers happy.
You can also take a swing at influencer marketing. This is when a business reaches out to her social media influencers to promote their product/service. When people see a familiar face or somebody that they follow, they're more likely to listen. In this case, it would be an influencer promoting your product for their viewers to buy as well. There's also a little bit of cost in this as well. Because you're paying the influencer to promote your product/service.
Optimizing your site is a practically free way to create advertisements. To create an SEO, you have to put yourself in your customer's shoes. Asking the question, "what would you be searching for?" This is a great way to learn from the customer's perspective. Using those keywords will help customers to find your site better.
Also, investing in Google Ads is vital. Google ads are Google's program for businesses to advertise directly on Google. Ads are typically the first thing they show up when searching for a specific topic. All ads are paid for. So obviously, the more you pay, the higher up you will be on the search results. Buyers typically pick from the search results that are on the first page on Google. You definitely want to be at least in the top five on the search results. That is the prime location to pull traffic to your site.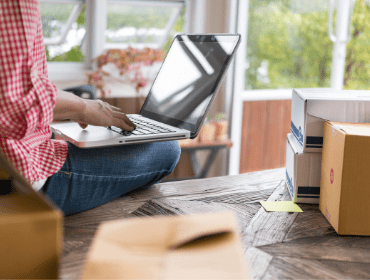 Hopefully, you have been able to answer these seven questions before starting your online store. I have provided good quality options for eCommerce platforms, shipping services, and even emailing services. You can pick from any of these options and be on the right track to starting off your online store. 
Are you still a little bit nervous? 
If so, that's why we are here for you! We are KARMA jack, and we are a growth-based digital marketing agency. For one client, we got them over 800% increase on their return on investment. Whereas another, we increased their leads by 200% and we can get you started on the right track today. 
Here at KARMA jack, we will do everything in our power to get your site noticed on google and get you more customers. We want you to be proud of your website. We're dedicated to going above and beyond for you and your business.
There are thousands of paths that you can take when starting this journey. You just need one phone call to our office, and we can narrow it down to one single pathway to get you where you want to be. Call us today or visit our website and schedule a meeting.